SIOUX CITY | Sioux City police issued 50 percent more traffic citations to motorists last year after adding two more officers to its traffic patrol unit. 
Police Department statistics show officers initiated 20,677 traffic stops and handed out 15,588 citations in 2017, up from 18,305 stops and 10,148 citations in 2016. The 2017 numbers also outdistanced the previous three years. 
As the emphasis on traffic enforcement increases locally, and as the Iowa Legislature considers banning or restricting cities' use of automated traffic enforcement cameras starting July 1, Sioux City officials are considering whether they should add more traffic patrol officers in the future.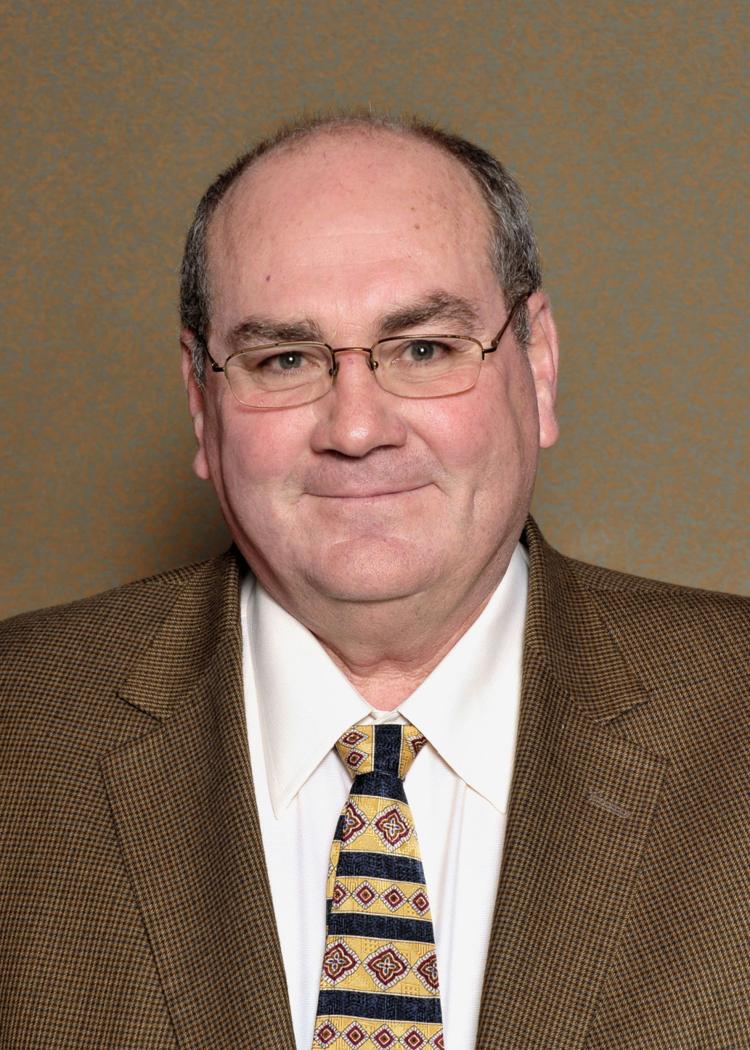 "I think you can justify those two officers based upon changing behavior," Mayor Bob Scott said after viewing the statistics during the City Council's budget study session last week. "It would seem reasonable to me that if you wanted to add additional people to the police department, this is the area to add them." 
The increase in citations came after the city in April 2017 added two officers to its Selective Traffic Enforcement Program (S.T.E.P.) unit, bolstering the unit from one sergeant and two officers to one sergeant and four officers. 
SIOUX CITY | When the Sioux City Police Department adds two new officers to the force later this year, the department will be nearing the aver…
S.T.E.P. officers wrote 5,900 of the 2017 citations, more than double the 2,868 citations they issued in 2016. Other police officers issued the other 9,688 citations, up from 7,280 in 2016.
Police Chief Rex Mueller said the increase in stops and citations are one measurement that the department is doing its job and enforcing traffic safety, which is consistently among the top concerns of the public. 
"Fairly applied traffic enforcement does affect traffic safety," Mueller said. "Those people who get stopped and cited are more likely to slow their speed next time." 
Scott said if the Legislature takes the city's two Interstate 29 speed cameras and half-dozen red-light cameras away -- as is proposed in a bill that passed the Iowa Senate Tuesday and is up for debate in the Iowa House -- the addition of more officers could help the city monitor traffic on Interstate 29, which is in the midst of a multi-year reconstruction project. 
SIOUX CITY | News of the latest plan by the Iowa legislature to ban automated traffic enforcement hasn't kept Sioux City's pair of Interstate …
"I'm not so sure -- with the loss of the cameras, as it appears today -- you go out and seriously consider two more officers out there on that interstate until at least it's done, and then pretty much just have them there," Scott said. "And then you know what? (Drivers) get their due process and they also get their tickets doubled for that due process, and they can't say they were treated unfairly." 
The mayor referred to some of the specific complaints critics have raised about the automated traffic cameras.
The cost of tickets would go up if actual police officers handed them out because the city had lowered the speed camera fine in 2016 from $168 to $100. An officer-written citation for failure to obey a traffic control device also would be nearly double the red-light camera's $100 fine. 
Mueller said Tuesday he has heard the discussion at the council level and would be open to adding more police officers in general to the force. 
City Manager Bob Padmore said the city is looking into the proposal, and the earliest that would happen would be next year's budget, which would start July 1, 2019. He said a major criteria for his support would be whether profit generated by the tickets written by a new position could cover the cost of a new officer, which, counting salary and benefits, is about $120,000 annually. 
"We're looking at it, but we don't have anything at this point," Padmore said. "If we can show that we can make it work, you'd see it in next year's budget."