SIOUX CITY -- Now a month and a half away from the official switch, Woodbury County officials keep working on details to make sure there is a clean transition from one regional group to another, for the task of connecting low-income and disabled individuals with mental health services.
Woodbury County will depart the Sioux Rivers Regional Mental Health and Disability Services agency and become a member of the Rolling Hills Community Services Region, in a step that comes with the arrival of the 2019-20 fiscal year on July 1.
The Woodbury County Board of Supervisors have worked with county leaders of Buena Vista, Calhoun, Carroll, Cherokee, Crawford, Ida and Sac counties in Rolling Hills to ensure a smooth transition.
Rolling Hills governance board members have come to Sioux City in recent months to meet with mental health service providers to learn more about how they function. In most recent Woodbury County Board meetings, Supervisor Jeremy Taylor has shared details, such as on May 7, when he discussed the challenges of fitting a region in which Woodbury County has a population of more than 100,000 residents and the other combined seven counties in the more rural region have about 98,000 residents.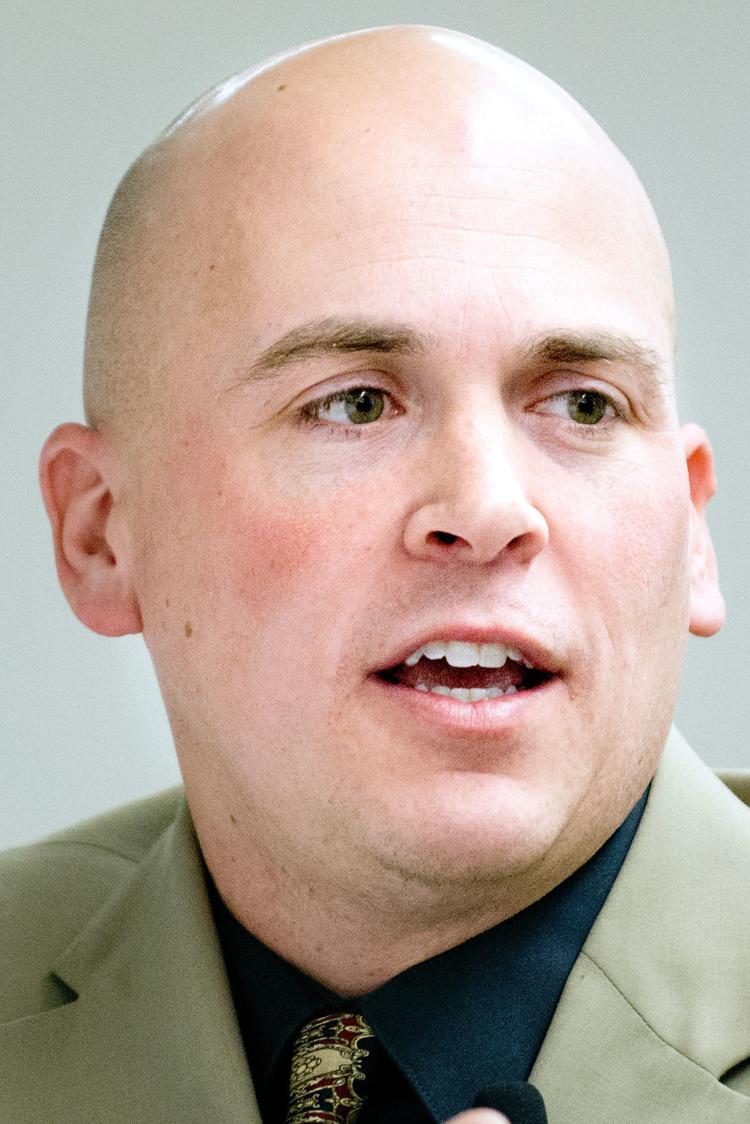 Taylor said the Rolling Hills officials are meshing well together, so services will be cooperatively delivered in a strong fashion.
"They are looking at all options, to be as responsive as possible," he said.
Taylor said the state of Iowa is requiring the creation of at least six access centers providing core mental health services by July 2021. The access centers will function as a sort of one-stop shop for mental health and substance abuse services.
The cost in Rolling Hills could be at least $3 million, and Taylor said Cherokee could perhaps be the spot for an access center, with many details remaining to be set. Multiple mental health regions may need to work to fund an access center, a Rolling Hills document shared by Taylor showed.
The Rolling Hills budget for 2019-20 will be $7.5 million, of which $3,445,900 will come from Woodbury County. The other $4 million will be provided by the other seven region counties.
Siouxland Mental Health Center in Sioux City is the designated community mental health center for Woodbury County, and has several programs to which the mental health region will continue to direct people.
In an Tuesday agenda item that concerned the March flooding in Woodbury County, board chairman Keith Radig shared that Siouxland Mental Health Center has been set as the designated agency to work with the Iowa Department of Human Services to reach out to people and businesses impacted by flooding. That is part of the Project Recovery Iowa endeavor, and SMHC will work on that project in Woodbury and Monona counties.
SMHC workers will meet with people in those counties in the next few weeks.
Woodbury, Sioux and Plymouth counties founded Sioux Rivers in 2014 when Iowa moved from a county-based to regional system for providing mental health services to disabled, low-income and other Iowans. Woodbury County officials sought to leave Sioux Rivers over disagreements on management style and other issues.