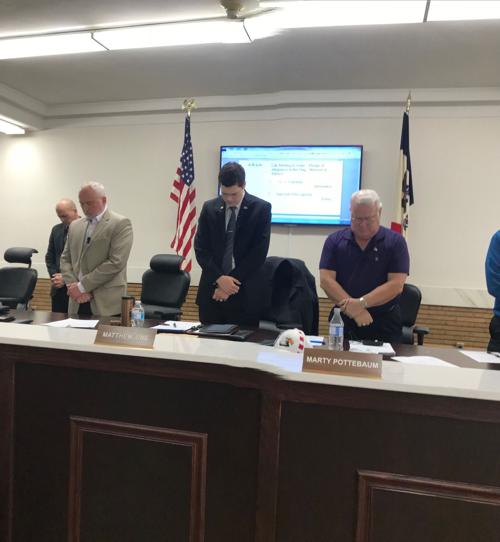 SIOUX CITY | Some members of the Woodbury County Board of Supervisors said Tuesday that having public prayer prior to board meetings could result in a lawsuit.
One supervisor said public prayer usually involves "grandstanding," so it shouldn't be added to their meetings.
After hearing from four members of the public and Board Chairman Matthew Ung speak in support of adding public prayer, the other four supervisors voted against a resolution to move from the board's current practice of observing a moment of silence to having the option of a formal prayer.
Those voting against the measure were Supervisors Keith Radig, Rocky De Witt, Marty Pottebaum and Jeremy Taylor. They all said they pray during the weekly moment of silence, but thought it was a road too far to start public prayers.
"I want it to stay private. I don't need an audience for my prayer," Pottebaum said.
"This is an item that to me is about religious freedom and choice," Ung said.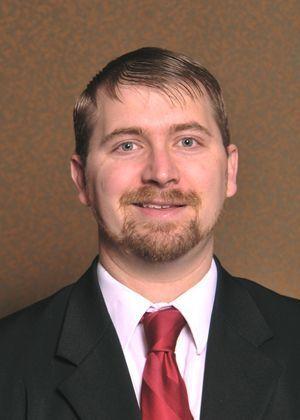 Radig first brought up the phrase "grandstanding" and Ung pushed back against that characterization. Radig later doubled down, saying 99 percent of public prayers fit the grandstanding definition, and that "most of it is an affront to God."
The topic of public prayer was debated for a second Tuesday in a row. Last week supervisors voted against accepting free legal services from First Liberty Institute, a national law firm that would have summarized the legal implications of the practice of observing a moment of silence.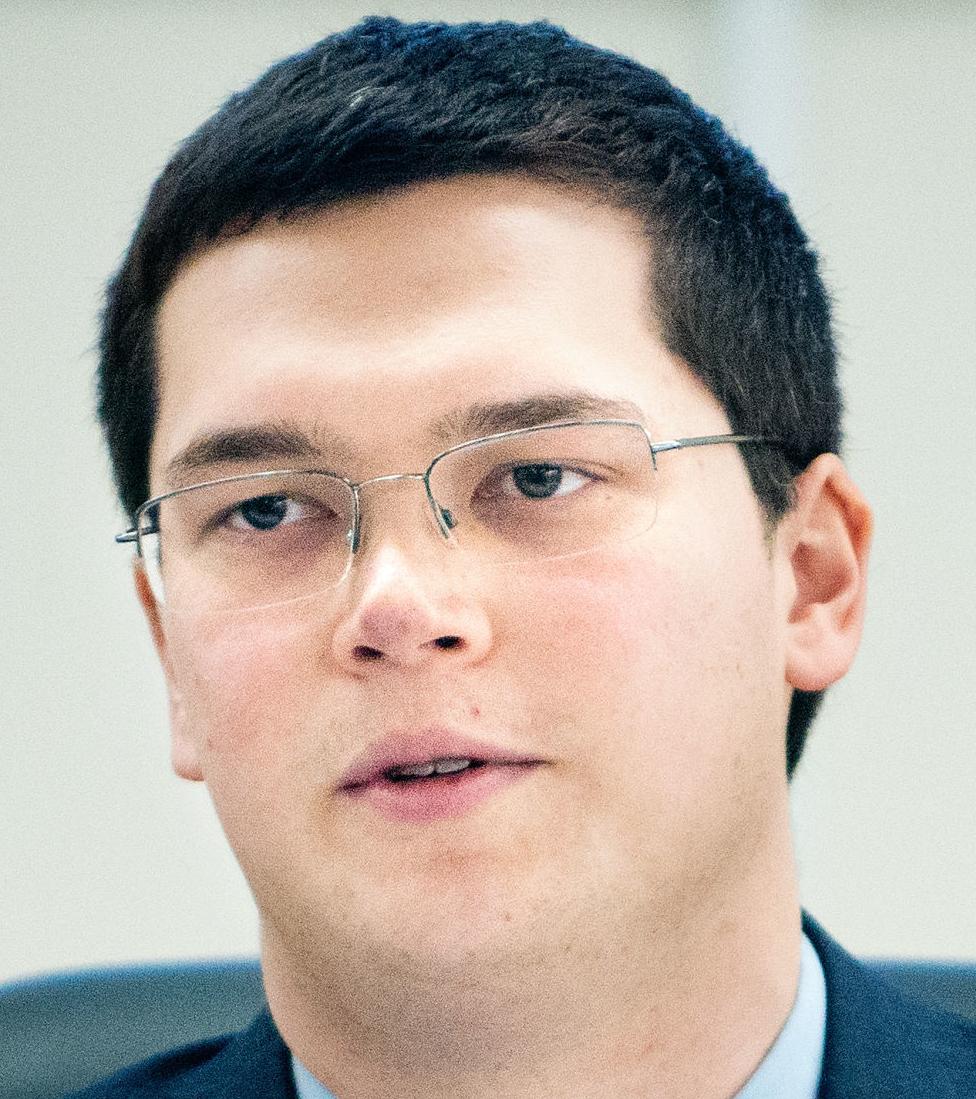 Ung put the item on the agenda both times, after attending a church conference a few months ago where speakers shared information on public policy topics. As a First Liberty Institute official observed the Nov. 28 meeting, Ung contended legal action could be imminent over the moment of silence.
Fast forwarding to the Tuesday meeting, Ung said he prepared the resolution with the input of FLI. It would have allowed the supervisors each week to rotate and decide whether they wanted to lead a public prayer or hold a moment of silence. The resolution said supervisors could not overturn each decision by the others on whatever choice they made.
"If a Supervisor elects to offer a prayer, that prayer may reflect the individual supervisor's specific beliefs, according to the dictates of individual conscience, as determined by the sole discretion of that supervisor," the resolution read.
In his explanation memo on the published agenda item, Ung said he was not worried about losing any legal challenge over a prayer. He added, "Supreme Court cases on legislative prayer are even more solid than ones regarding a moment of silence."
The board began observing a moment of silence at meetings several years ago. The supervisors and meeting attendees typically bow their heads and some silently pray during that time, which usually lasts about 10 seconds.
Assistant County Attorney Joshua Widman said the moment of silence has never been reviewed by the county.
"The current practice, it does not jump out to me that there are red flags," Widman said. He also said the County Attorney Office did not review Ung's resolution.
"For the good of the county, we don't need a lawsuit...I am not looking for a fight," De Witt said.
Ung responded, "I am not looking for a fight. But fights come, no matter what you do. I've learned that."
Chace Gordon, an associate pastor at the Cornerstone World Outreach church Ung attends, Rebecca Warren, Susan Rochester and Ung's wife, Nheylin Ung, spoke in support of adding a prayer.
Rochester read several passages from the Bible.
Radig then asked her to read Matthew 6:5.
She read that verse aloud ,"And when you pray, do not be like the hypocrites, for they love to pray standing in the synagogues and on the street corners to be seen by others."
She then immediately added, "Well, I don't think Matthew is a hypocrite."
Gordon said it is not fair for some supervisors to deny the opportunity for the other supervisors to lead a prayer, if they want to. Gordon said "we don't decline" public prayers at weddings or funerals.
De Witt responded to that: "The last I knew, a wedding and funeral are not a government business meeting."
Taylor, who is a chaplain in the U.S. Army, said Jesus Christ is paramount in his life, and that, "I am not scared of public prayer."  
He posed a question to Ung: "A Muslim prayer could be offered and you would be OK with that?"
Ung added that if county residents want a supervisor to lead a Wiccan or Satanist prayer, "they can elect one."