SIOUX CITY | A rural Woodbury County farmer tried to close a gravel road on his own, by placing large round bales across the road, but county officials shut down his blockade.
Woodbury County Engineer Mark Nahra said the surprising action occurred last week just ahead of the Thanksgiving holiday in rural Danbury, Iowa. Nahra said a farmer on a low-traveled road put two big hay bales on each end of the gravel road, painting "Road Closed" in big letters on each.
When the county pushed back, Nahra said the farmer wasn't receptive.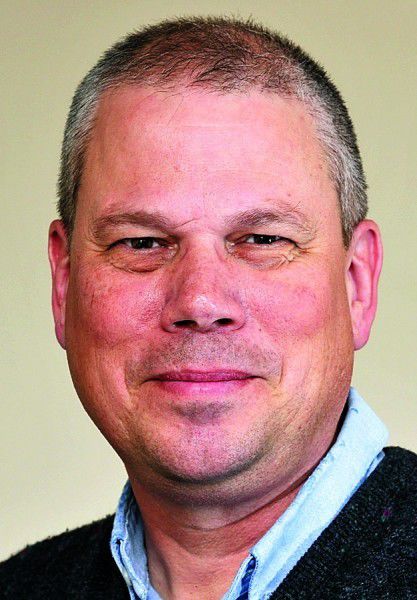 Nahra said county residents can advocate for changes they may want in the 1,340-mile county road system, but they can't close roads on their own.
He aired the account at the end of the Woodbury County Board of Supervisors meeting Tuesday, after one of the supervisors brought up a rural roads topic. Several supervisors looked on with bemused looks as Nahra continued the tale.
Nahra said his office contacted the farmer, who apparently wanted the road closed in order to more easily feed livestock.
"It is one family primarily using the road," he said.
Nahra told the man to remove the bales, and said the farmer essentially responded that he would do it when he got around to it.
Nahra then had the county sheriff's office contact the man, with the message that he had 48 hours to remove the "Road Closed" bales. That step worked much better.
"Friday, he did remove the bales," Nahra said.