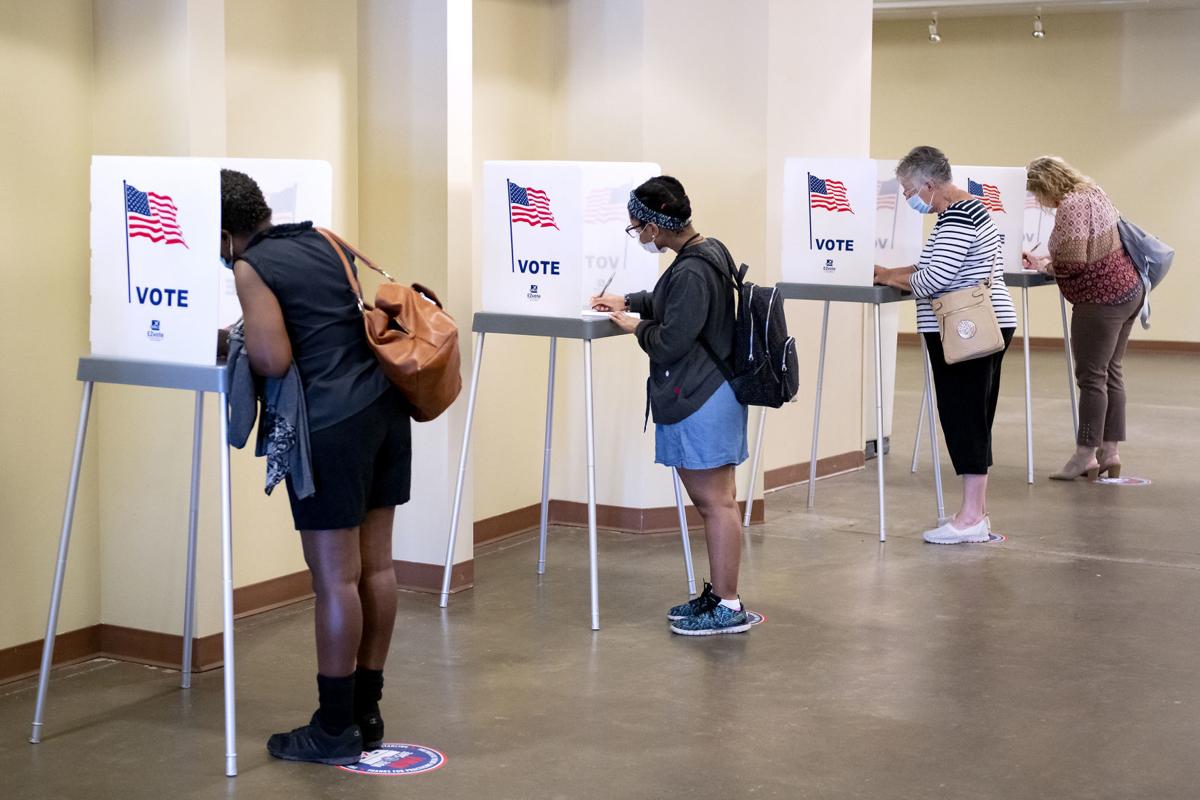 SIOUX CITY -- Woodbury County's top election official reported steady lines at two of the five polling places Tuesday, and a Sioux City incident where a man feuded with people who wore masks while waiting to vote.
The breakdown is that 13,219 ballots had been turned in early, while a combined 1,814 votes had been cast in person over nine hours in the five polling places.
Gill said there was one notable incident at the Riverside Elementary School in Sioux City. Gill was not present, but said a poll worker described a man who was unhappy with the request to wear a face mask or have hand sanitizer sprayed on his hands, as suggested precautions in a time of community coronavirus spread.
"The guy was challenging other folks for wearing masks," Gill said.
"He was pretty adamant about it."
Gill said when the man refused to wear a mask, three people in the line left without casting a ballot.
Back in March, Gill planned to only have two polling places open for June 2 voting, and he sought to encourage mail voting, out of precautions for community spread of the coronavirus.
Former state senator Rick Bertrand had sued Gill and the county in April, saying Gill's prior plan to have only two polling sites would suppress voter turnout, leaving fewer voting opportunities for county residents.  Back on May 1, District Judge Jeffrey Poulson issued a consent order ordering Gill to have five balloting sites.
Gill said there were typical voting numbers at Riverside and in Moville and Oto, Iowa. There was more voting turnout at Long Lines Family Rec Center and in Sergeant Bluff, where Gill said the line stretched outside on the hot afternoon until a hallway was opened to move waiting people into.
Additionally, primary election polls will be open from 7 a.m. to 7 p.m. in South Dakota.