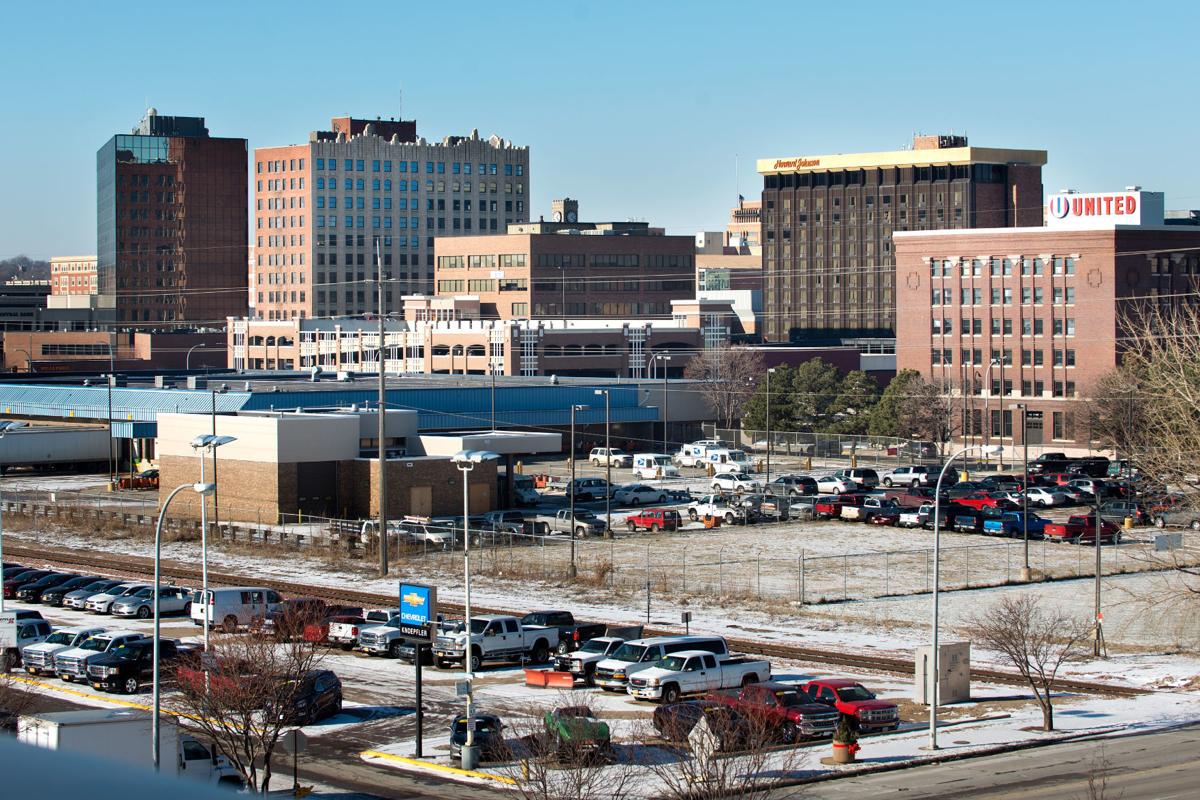 SIOUX CITY | An average of three more people moved out of Woodbury County than moved in each day between July 1, 2016, and July 1, 2017, according to new U.S. Census estimates. 
The estimates released Thursday show Woodbury County had a net loss of 1,130 residents migrating to other areas of the U.S. during the yearlong time period -- the highest net domestic migration loss of any of Iowa's 99 counties. 
While that loss was partially offset by a high number of births and by the number of residents moving in from other countries, the county's total population dropped by 278 residents from the year before, down to 102,429. 
The Sioux City Metropolitan Statistical Area's overall population shrank by 431 people, or 0.25 percent, from 169,049 in mid-2016 to 168,618 people in mid-2017. The statistical area is defined as Woodbury and Plymouth counties in Iowa, Dakota and Dixon counties in Nebraska and Union County in South Dakota.
Some local leaders believe the population decrease could relate to a final wave of leaving short-term workers who had moved to the area to work on CF Industries' $2 billion expansion at Port Neal. After ground was broken in 2013, the project brought more than 5,300 workers during peak periods, leading to a rental housing crunch. Work on the two plants concluded in 2016, and both plants started up in late fall of that year. 
The new data puts the metro area at its lowest estimated population since July 2014. It dropped from the 247th-most populated metro area in the U.S. in 2016 to 249th in 2017.
The metro's highest losses came in Woodbury County and in Dakota County, which lost 215 people, lowering its population to 20,186. Dixon, Plymouth and Union counties posted modest gains of 10, 15, and 37 people, respectively. 
Woodbury and Dakota counties both saw a high number of people leaving the area to locate elsewhere in the United States. In addition to Woodbury's net loss of 1,130 residents to domestic migration, Dakota County lost 463, according to the data. 
The net loss was Woodbury County's highest since 2012. While the area sees hundreds more births than deaths each year, it also regularly loses hundreds of people who are moving out of the area to other places in the country. Woodbury and Dakota counties have not had a net increase in domestic migration since before 2010, according to the data. Plymouth County has seen a net increase in only two of the past seven years.
You have free articles remaining.
Helping offset last year's losses were higher numbers of births than deaths and more people moving in from outside the United States. Woodbury County had 622 more births than deaths and a net gain of 228 people through international migration. Dakota County had 198 more births than deaths and a net gain of 49 through international migration.
South Sioux City administrator Lance Hedquist said he believes the conclusion of the CF Industries work impacted the overall population. But he said he believes South Sioux, Dakota County's largest city, is growing, citing continued new construction and a high housing demand. 
"I think it's clear that we have more people moving in," he said. 
The Census Bureau develops new population estimates each year using records of births and deaths and indicators of domestic and international migration. 
Whatever other changes the city may have undergone, there are almost exactly the same number of people living in Sioux City today as there wer…
Census Bureau data has shown the Sioux City metro has experienced a seesaw of slight population gains and losses over the past few years, but the population has held generally steady since the April 2010 census total of 168,563.
In the tri-state region, the Census Bureau reports nine of the 22 counties in The Journal's coverage area posted increases in population between July 1, 2016 and July 1, 2017. They ranged from a 1.16 percent population increase in Thurston County, Nebraska, to a 0.03 percent increase in Monona County, Iowa. 
Dickinson County, Iowa, home to the Iowa Great Lakes region, saw the largest numerical growth in the tri-state area, adding 95 residents to bring its population to 17,199. The increase of 0.55 percent was driven largely by people moving in from outside the area. 
The remaining 13 area counties lost residents, with the largest percentage drops in Wayne County, Nebraska (1.43 percent); Ida County, Iowa (1.32 percent); and Dakota County (1.05 percent).
The county that remained the most steady was Sac County, Iowa. It lost one resident during the year, dropping from 9,818 to 9,817, a decrease of 0.01 percent.