SIOUX CITY -- Woodbury County Treasurer Mike Clayton said he plans to step down on April 2, triggering a process for the county board of supervisors to choose a successor to fill the remaining 21 months of his term.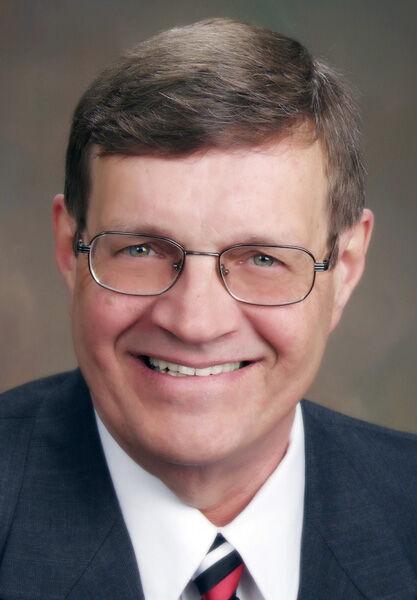 Clayton, 75, said he recently decided that it's time to retire and take it easy. He plans to do some traveling. 
"Last summer I had a heart attack, and I just to talking to my wife, and after thinking about it for quite a bit, I thought, it's just time that I take a different path in my life and maybe what time I've got left, I'll enjoy it," Clayton said Tuesday morning. 
Clayton, a Republican, worked in the treasurer's office for about 10 years before he was first elected treasurer in 2010, succeeding longtime Republican Treasurer Bob Knowler. Clayton won re-election in 2014 and 2018. His current four-term term runs through 2022.
Prior to serving in county government, Clayton worked for MidAmerican Energy and for Terra Chemicals (now CF Industries). 
The Woodbury County Board of Supervisors discussed Clayton's retirement and appointing a replacement at its weekly meeting Tuesday. At least one candidate has signaled they'd like to step in and finish Clayton's term, Clayton said. 
"I do not have anybody in my office that's interested, but I do have an individual that has expressed interest," he said. 
Clayton's tenure in the office has been marked primarily by technological changes. During the last few years, the treasurer's office changed over to a new software system. 
"We're fully converted now to the new software system," he said. "It was huge. We're still having issues with it, even to this day, we will have for a while. I mean -- anytime you change software it's a major, major shift." 
Increasingly, the treasurer's office has sought to encourage the public to conduct their business with the office online, rather than coming into the office -- Clayton described the online payment process as "pretty seamless for us." 
Last March, when the pandemic was setting in, Clayton's office was faced with what he then described as a "Mutiny on the Bounty"-type situation, with thinned staffing and employees not wanting to expose themselves to the virus by interacting with the public. At the time, Clayton said some members of the public were "hostile" to the concept of social distancing in line, for fear of losing their place in the line. 
The decision was made to close the office to public walk-ins. 
"It is not going to make people happy," Clayton said at the time. The following month, traffic congestion forced the treasurer's office to temporarily close its drive-thru window to the public.