SIOUX CITY | Hundreds of engraved memorial bricks purchased by Sioux City residents nearly 25 years ago for a now-dismantled downtown project could find a new home along the Missouri riverfront over the next few years. 
The approximately 1,200 engraved bricks used to build a memorial tree planter and accompanying bench in the former downtown Fourth Street pedestrian mall have sat in storage for years as the city has searched to find a way to incorporate them into a new location. 
Residents originally purchased the bricks in 1992 and 1993 when Main Street Sioux City, the entity now known as Downtown Partners, began selling them to build the memorial between the JC Penney store -- now the Sioux City Public Museum -- and Terra Centre, which is now the Ho-Chunk Centre.
For $30, residents could have their name or a loved one's of up to 18 characters etched on a brick. Five more dollars would add a second line of inscription. 
"We'll boldly engrave the name of your choice on an official 'downtown brick,' and we'll place it for all the world to see," a 1992 order form for the bricks touted. 
Main Street Sioux City held a dedication ceremony for the monument on June 22, 1993. It stood until 2008, when the Sioux City Council decided to reopen the pedestrian mall to traffic. The heritage bricks were then washed, wrapped on pallets and tucked out of sight.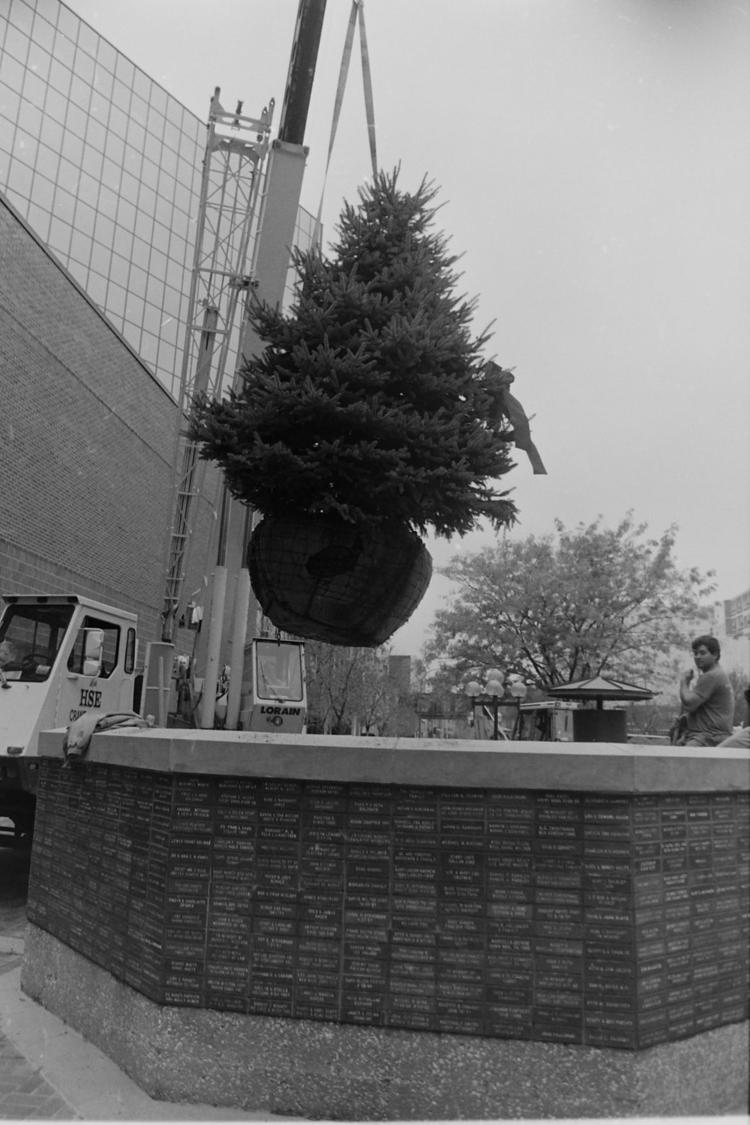 The silence in the years that followed left some brick purchasers like Jiles Barbee Jr., who bought bricks to honor his father and mother, wondering what happened.
"They forgot about us," he said. "Everybody that bought one."
For nearly a decade, the dismantled bricks have sat in limbo, stuffed in a storage unit. Each year since, Downtown Partners has received calls from brick buyers asking what happened. 
Two weeks ago, when Mayor Bob Scott asked about the status of the bricks at a council meeting, Downtown Partners Executive Director Ragen Cote said she planned to pursue discussions with parks and recreation staff to find a new home. 
"I think the location is ideal because not only is it downtown but it also provides the community the opportunity to view them," she said. "Their original intent is to be in a plaza space that families could see them."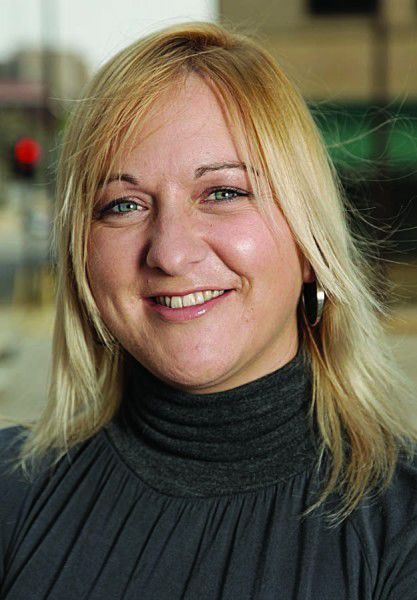 Cote, who has been copying down the names and contact information for the brick buyers as they call her, said she is pleased to be able to now inform them of the plans.
"It's nice to be able to say this is happening," she said.
Parks and Recreation Director Matt Salvatore said the exact location the bricks will go remains unknown. He said a contractor could potentially include the bricks as pavers in a planned fountain area, as part of a planned garden plaza or in some other location.
"We don't have an exact plan for them, but we're going to find them a home," he said.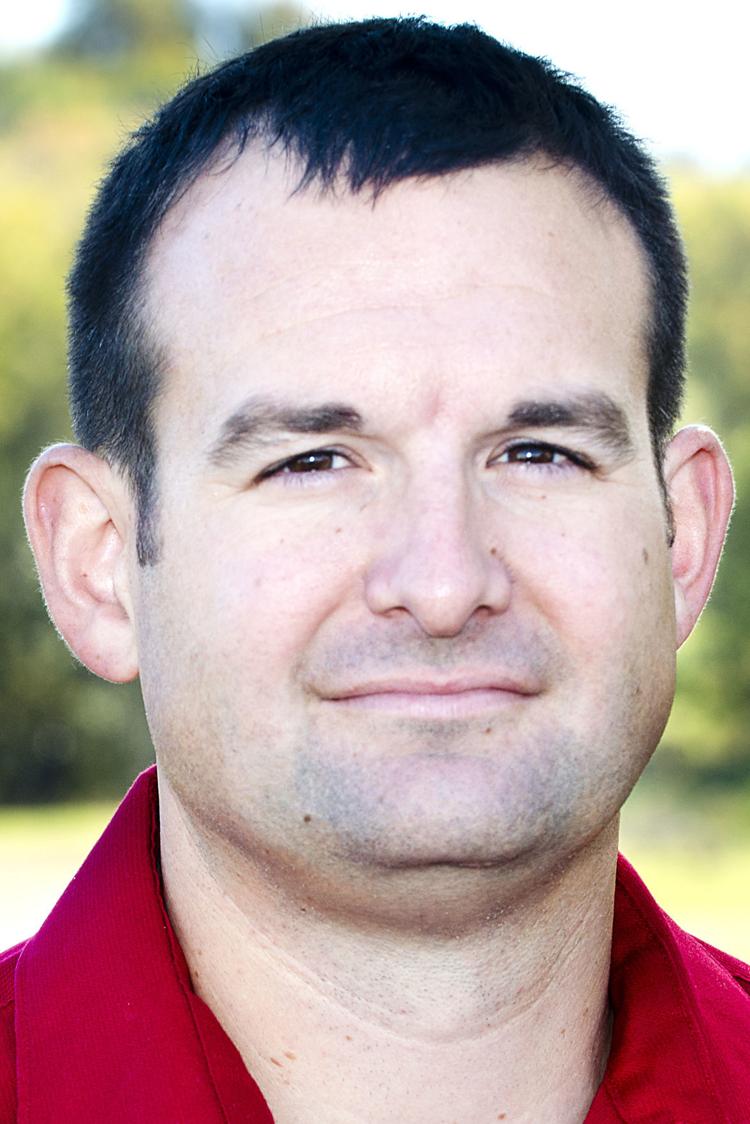 While the bricks have come up in conversations about other parks before, such as for the downtown Pearl Street Park that opened Thursday, Salvatore said those projects haven't been quite right.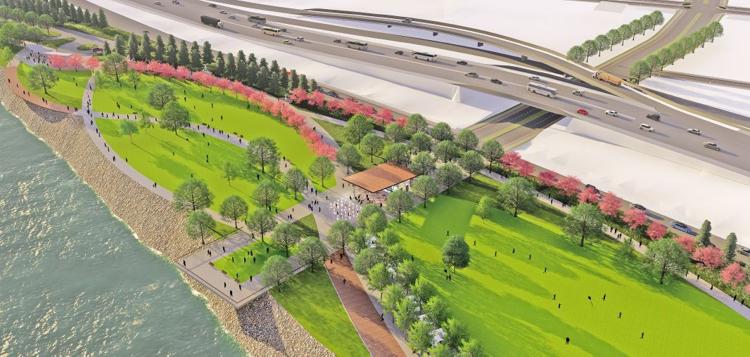 "I think the riverfront really makes the best sense," he said. "There's so much space and so many features."
In 2008, when the city first took the wall down, there had been a few ideas circulating for their reuse, said Roger Caudron, who served as Downtown Partners' executive director from 2000 to 2009. One included incorporating them into the Fourth Street reconstruction plan by embedding them into the street, similar to the strips of brick that exist on the street today.
But Caudron said the bricks weren't hardy enough to stand up to the wear and tear that comes with Sioux City winters.
"They would not have been able to withstand the stress from the salt," Caudron said, adding that a sidewalk location would have been more ideal so people could stop and search for their name.
Barbee, now 74, said he hopes the riverfront project will work out. But he said he believes it should have come much sooner.
"It shouldn't take that many years to place them somewhere, to me," he said. "It shouldn't take 10, 12, 15 years."
Sioux City kicked off the design phase for the riverfront development earlier this year. Madison, Wisconsin-based SmithGroup JJR Inc. will complete surveying, schematic design and administration services connected to the planned project at the former site of the Argosy casino.
The city has set a budget of about $12 million for the development project, according to the agreement.
Amenities could include an interactive fountain, sport courts, overlooks, a dog park, a yoga lawn, restrooms, added parking and other amenities. Other suggested features, including a pedestrian bridge and Ferris wheel, will take a backseat during the schematic design process. 
A steering committee is fundraising for the park and has identified potential grants to help with the project.