The Republican primary election is one year away in June, and three challengers -- state Sen. Randy Feenstra, of Hull, Woodbury County Supervisor and former state Rep. Jeremy Taylor, of Sioux City, and former Irwin Mayor Bret Richards -- now plan to be on that ballot with King. To a man, they are all touting conservative credentials, and Republican primaries in Iowa are decided by voters who like their nominees to be social and fiscal conservatives.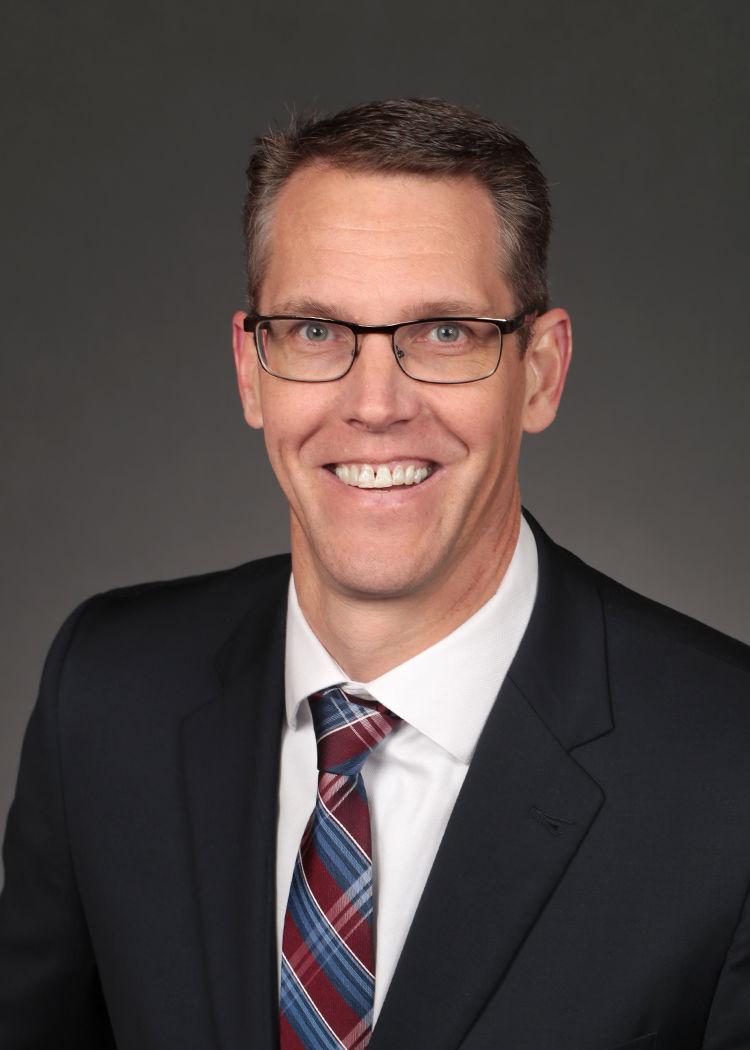 There have been ongoing news chunks throughout the election cycle, as Feenstra has rushed to the lead in the fundraising race, Feenstra and Taylor have released endorsements by Republicans, and Taylor just left the trail Friday for his yearly three-week military deployment.
All the while, King continues to wield the power of incumbency. He's holding well-attended town hall meetings with a burst of free media in the 39 counties of the 4th Congressional District, while also having to explain to questioners how he can be effective after being stripped of committee assignments for the duration of his two-year term.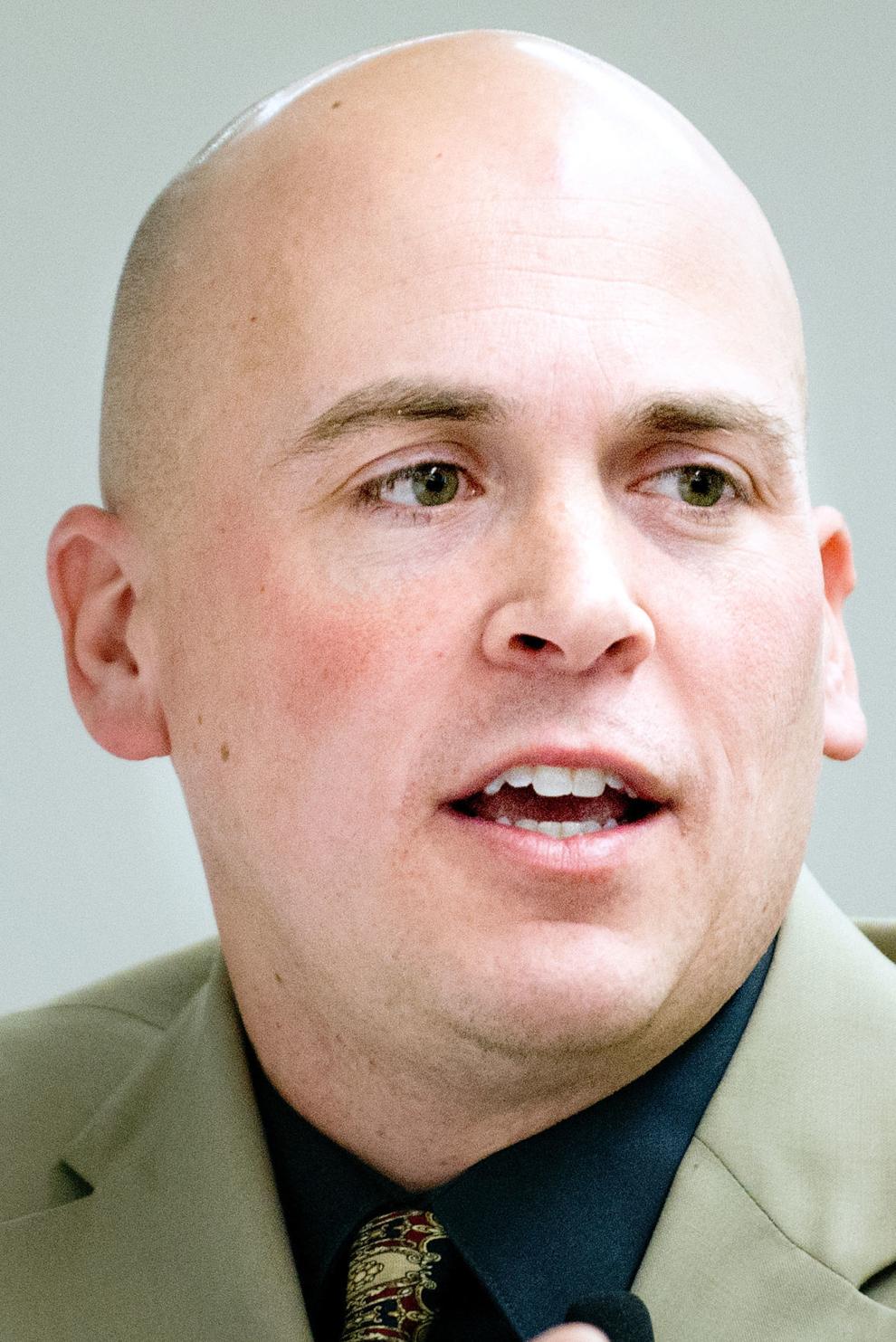 At the Woodbury County town hall Tuesday, King got extensive Sioux City media coverage for specially honoring Hornick residents who evacuated the town for a few days following March flooding. While Taylor spoke at a March event in Hornick right after the flooding occurred and in subsequent Woodbury County Board of Supervisors meetings about flooding recovery steps, King in the town hall gave a reminder of his platform as an established elected official, via citing his specific calls to federal officials about the flooding incident.
Buena Vista University political science professor Bradley Best said being an incumbent is a big plus in federal level elections, and "that incumbency advantage deepens in the primary season."
Best said the three Republican challengers are a solid crop of candidates, but don't have King's experience of running campaigns on a larger scale.
"None of them have had to step into the big arena in a heavyweight bout," the professor said.
However, Best said, that incumbency advantage might be diminished this time for King. He said that could be particularly true if Feenstra, who the professor sees as the toughest opponent, proves adept at one thing: "(Being) able to distinguish himself in terms of a political brand that puts some daylight between himself and Congressman King."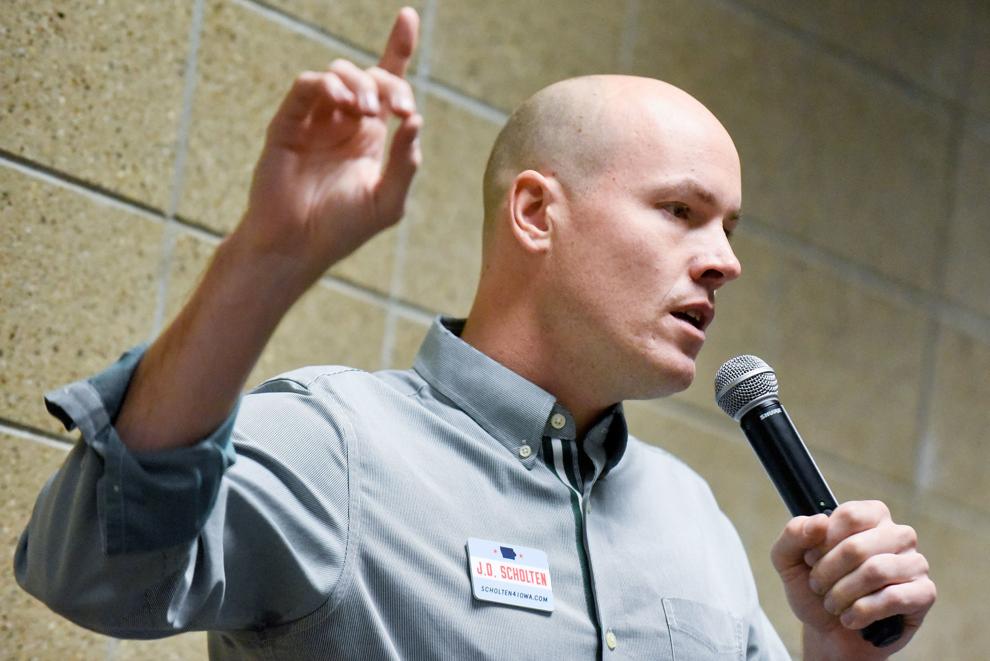 Scholten made a somewhat surprising final push to the November 2018 election and, after a wave of national money flowed to him, ultimately only lost to King by 3 percentage points. That narrow margin factored into Feenstra's decision to kick off the election cycle early, saying the 4th District needed better representation.
After the 2018 election, Scholten said he may not be done with electoral politics. On Friday, Scholten told the Journal he is still proud of "almost winning a race that national folks thought was not winnable," and continues to mull whether to run against King or the U.S. Senate seat held by Republican Joni Ernst.
"I'm definitely thinking about what's next. At this point, I'm more likely to run than not run but I'm still trying to figure out if it's for House or Senate," Scholten said.
In January, King was stripped by Republican leaders of all his committee assignments for the next two years, following a national uproar over King's quote in a New York Times story in which he asked, "White nationalist, white supremacist, Western civilization — how did that language become offensive? Why did I sit in classes teaching me about the merits of our history and our civilization?"
In Hornick, King said some House members are working to see him put back on committees.
"They were appalled by the injustice of this," King said, while asserting he was misquoted by the Times.
King's lack of committees may factor into whether Iowans continue to support him. Feenstra has said King losing the committees has been a downside for northern Iowa residents, which "has left us without a seat at the table."
Richards in a Friday interview said he has visited 31 of the 4th District counties, and would have been to all 39 had a blizzard not halted his plans a few months ago. Richards said the reception by Republicans has been "very encouraging," and spoke about whether there is any King fatigue at play in the race.
"There are people who love Steve King, there are people who don't," Richards said.
Richards said in discussing health care and immigration issues on the trail, he "aligns with the district."
After the first deadline for campaign fundraising reports, Feenstra showed well. For Federal Election Commission reports covering the first three months through March 31, Feenstra brought in four times the money as King, and his team said that proves he is meshing well with important donors.
Among the high-profile Republicans who donated to Feenstra's campaign was former Gov. Terry Branstad, who is now the U.S. ambassador to China. Taylor said it is important to note he pulled in money from previous King donors, who over prior elections combined to donate $114,500 to the congressman.
Regarding endorsements, Feenstra last week cited getting the support of state Rep. Megan Hess Jones, of Sioux Rapids, after previously announcing Rep. Dan Huseman, of Aurelia, and Sen. Waylon Brown, of St. Ansgar.
Taylor has attended many Republican Party county leadership events, while getting the endorsements of Sergeant Bluff Mayor Jon Winkel and Correctionville Mayor Nathan Heilman, who live in Woodbury County. He has been endorsed by state Rep. Ross Paustian, of Walcott, which is outside the 4th District.
Taylor is gone for the next three weeks in a deployment to Romania and will pause his campaign. He serves as a captain in the Iowa Army National Guard.
"I'm called to serve as their chaplain and consider it a privilege. I will be returning to the campaign trail in three weeks and picking up where we left off, with meetings in every county at the grassroots level," Taylor said Thursday.
Speakout
Which Republican do you think has the best chance of winning their party's nomination for Iowa's 4th Congressional District in 2020? Sound off at facebook.com/SiouxCityJournal