SOUTH SIOUX CITY -- Over the last several years, the congregation at the Islamic Center of Siouxland had grown so much that at times not all the parishioners could fit comfortably in there during major prayer services or other events. 
So, in December 2017, the center, which houses a mosque and community center at 2701 Willow St., began a 3,000-square-foot expansion. The work, which was completed last year, roughly doubled the center's space. 
Ahmad Mohammad, the congregation's imam, said the center was founded in 1996 by a small group of doctors and professionals, some of whom worked at computer maker Gateway. In 2000, the group purchased a 2½-acre site in South Sioux City, where they built the original center in 2002. 
"What was happening is, back in 2002, only two rows (of prayer attendees) would be here on Friday," which is a major prayer day, Mohammad said. "Only two rows." 
Primarily due to a surge in Muslim families from the East African countries of Somalia and Ethiopia settling in the community in recent years, the number attending services and social gatherings has grown to as many as 150.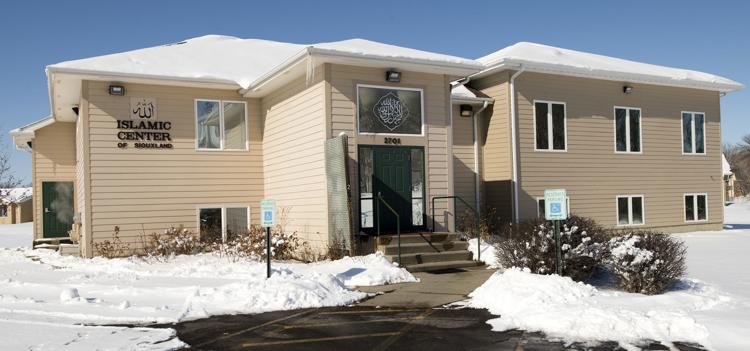 "In 2017, we had all the first floor full," and more yet downstairs, he said.
The newly expanded prayer hall on the main floor can now seat as many as 200 people. 
The $370,000 addition, which includes new sprinklers, fire alarm systems, and new carpets and tiles, was paid for by donations from the congregation. 
Prayer services are held five times each day at the center, in keeping with the Muslim obligation to pray five times a day -- at sunrise, shortly after noon, afternoon, sunset and at night.
Of course, not everyone can make it to every prayer service at the center, due to work or other obligations, but mosque attendance is strongly encouraged on Fridays. 
"Friday is important, just like to Christians Sunday is important," Mohammad said. 
The center is also "a very busy place" during Ramadan, the Muslim holy month of fasting, when prayer services are vitally important and the center holds special dinners when the fast is broken. 
The Islamic Center of Siouxland is one of three major Muslim centers in the metro center. The others are the Siouxland Oromo Islamic Center on Pierce Street and the Mosque of Sioux City on 10th Street.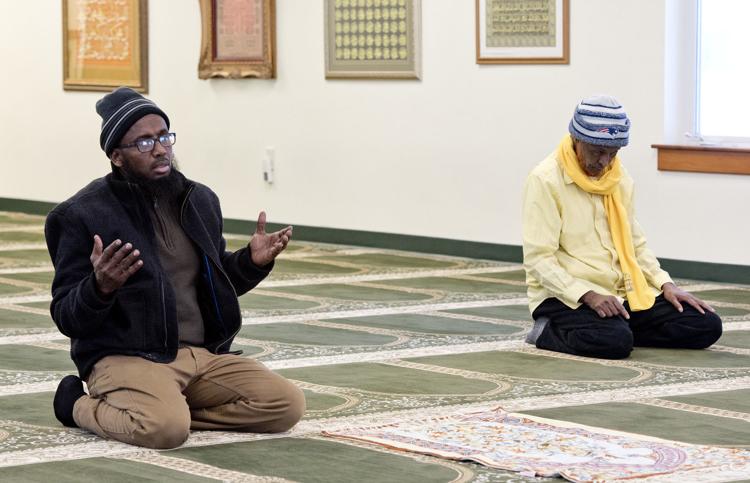 "Ours is the largest," said Mohammad, a retired researcher with a Ph.D. who is originally from Hyderabad, India. 
Many of the immigrants who attend services at the center work at the Tyson Fresh Meats beef plant in Dakota City or one of the Wells Enterprises ice cream plants in Le Mars.
A grand opening ceremony is slated for 11 a.m. Wednesday to celebrate the expansion of the Islamic Center. South Sioux City Mayor Rod Koch, South Sioux City Police Chief Ed Mahon and South Sioux City Manager Lance Hedquist are among the local officials expected to attend. The public is invited to tour the building.