The full-service hardware store, locally-owned by Mike and Gina Wilmes, will be the first to occupy the former Shopko since Marketplace subdivided it for smaller retailers earlier this year.
The Wilmes family, which has been in the hardware business since 1988, currently own and operate a Wilmes Do it Best Hardware store in South Sioux City. For eight years, they also ran a store on the north side of Sioux City in the former Indian Hills Shopping Center.
"We are very excited about our newest location at Marketplace Shopping Center," Mike Wilmes said. "We enjoyed a loyal customer base with our old store in Sioux City and now with this new store, we are excited to re-establish those friendships."
The Wilmes are member-owners of Do it Best Corp., an international buying cooperative that supports independent hardware stores, home centers and lumberyards across the US and around the world.
You have free articles remaining.
Marketplace Shopping Center, a 255,000-square foot shopping center on the city's north side along Hamilton Boulevard, is anchored by a Hy-Vee store. Since 1962, the center has been locally owned by the Gleeson family.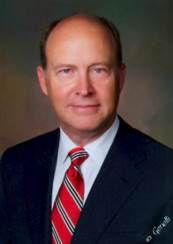 "Mike and Gina Wilmes have a proven track record of nearly 30 years in the hardware business in our community," said John Gleeson, who is also president of Klinger Companies Inc. "We are thrilled to have this 30,000 square foot home improvement store in our shopping center. We are working with other prospects for additional space that was previously occupied by Shopko."
Shopko, which was founded in Green Bay in 1962, opened its Marketplace store in the late 1970s.