Use our sliders to compare Fourth Street standards from decades ago to more recent scenes. Which of the historic scenes do you remember?
Here's what people are uncovering in Sioux City Journal newspaper archives. Search our historical issues for obituaries, marriage and birth an…
Hop aboard with us for a trip deep into the archives and a look at the rails, trains and people that crisscrossed Sioux City.
Jump back in time for a look at the corn palaces that made Sioux City a destination in the final years of the 19th centuries.
In its day, there was no place in Sioux City bustling like the stockyards. Take a trip back into the 18th and 19th centuries with our archived…
Take a look at past Labor Day activities in Sioux City and across Siouxland with our archived photos.
Jump back in time for a look at one of Sioux City's premier locations through the 20th century.
Go deep into the archive with us for a look back at some of Sioux City's most renowned and remembered restaurants from the 20th century.
We may not seen the White Horse Mounted Patrol in action much in 2020, but we can still take a look back at some of our favorite photos from t…
Go into the Journal's archive for a visual look-back at the last decade of Riverssance.
It may be hot and dry right now, but Sioux City is no stranger to significant floods. We dug into the archives for images from some of the cit…
See images from our archives of swimming pools in Sioux City.
Take a look back at dozens of schools in Sioux City spanning decades, from the first schoolhouse in the 1850s to buildings that stood into thi…
Enjoy the overload of cuteness with us as we look back at 15 little yellow dogs part of the Goodfellow charity in recent years.
Sioux Cityans love their hot dogs and have the history to prove it. Take a look at photos from our files of past and present Sioux City shops.
Historic images of blizzard conditions in and around Sioux City.
Relive the biggest business districts, entertainment areas and infrastructure projects in Sioux City from the 1970s.
Go back in time with images of the Sioux City Journal, which has operated continuously since 1864.
Go back in time to the hot spots of Sioux City in the 1960s, from downtown to the stockyards.
Dive into the time machine to see what life was like in Sioux City more than 60 years ago, from snow removal to car dealerships.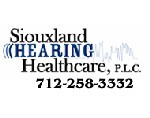 Siouxland Hearing Healthcare P.L.C.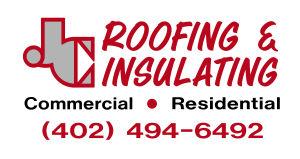 J.C. Roofing & Insulating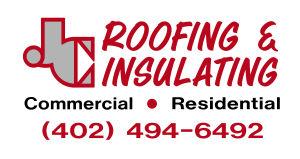 J.C. Roofing & Insulating
Walk down memory lane with our photos of movie theaters across decades in 20th century Sioux City.
Jump back to the 1940s and revisit Sioux City's biggest infrastructure projects, liveliest downtown happenings and more.
Take a look back at the early years of the Tyson Events Center with our historical photos.
A look at some famous folks who once called Sioux City home. Think we missed someone? Email us your suggestion.
Jump back in time to see what Sioux City looked like more than eight decades ago.
South Bottoms, named because of its location in Sioux City and its proximity to the Floyd River, was home to first-generation Italians, Poles,…
What did Sioux City look like 100 years ago? Click through these historic photos to take a look back.