PHOTOS: 12 of Sioux City's worst historic blizzards
Siouxland is always liable to get a big burst of winter snow. Here's a look at some especially bad ones from yesteryear.
Blizzard: 1949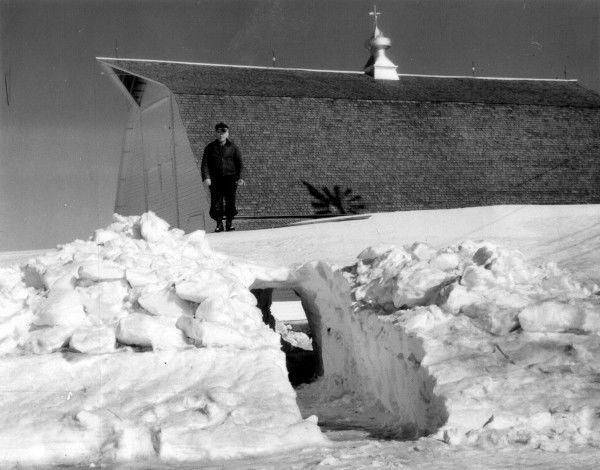 Blizzard: 1940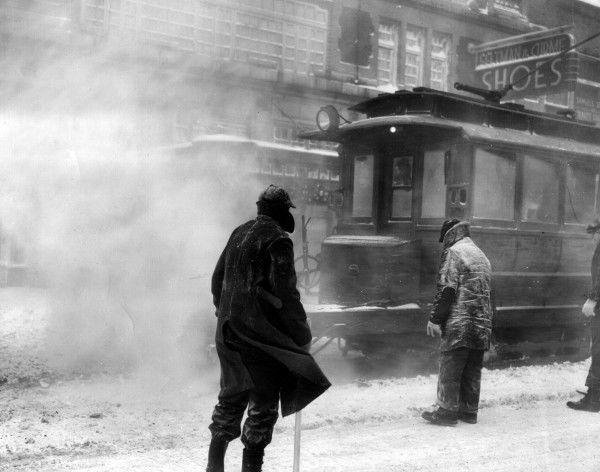 Blizzard: 1937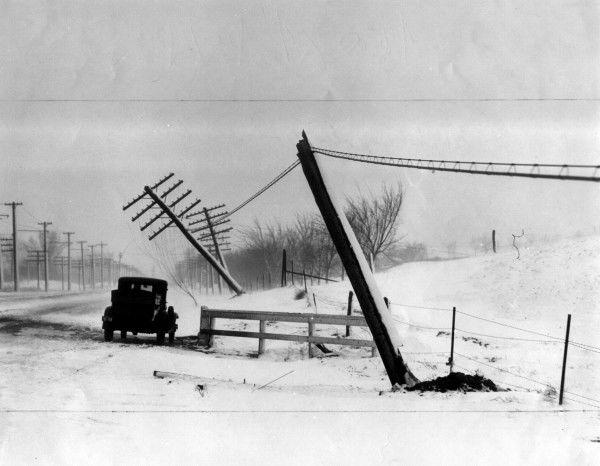 Blizzard: 1936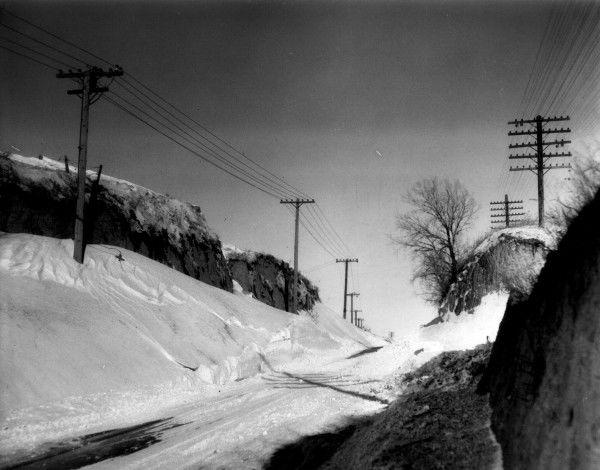 Blizzard: 1947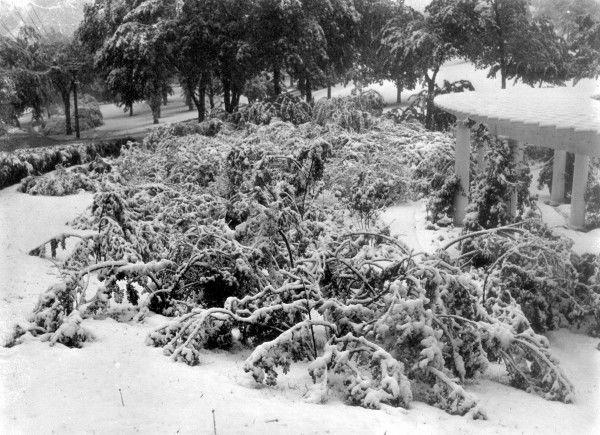 Blizzard: 1937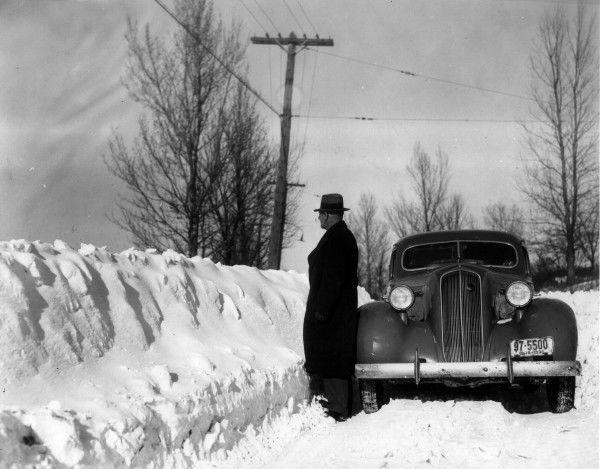 Blizzard: 1962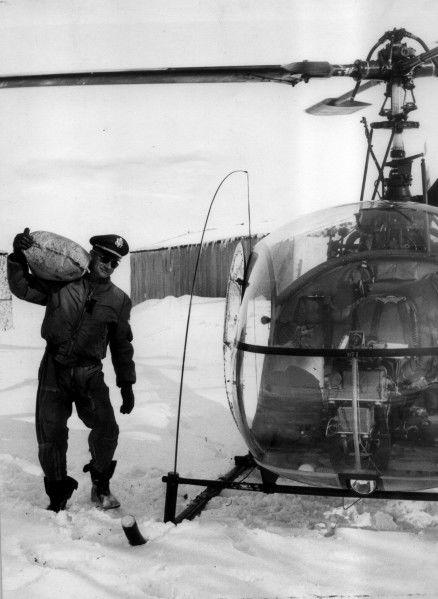 Blizzard: 1939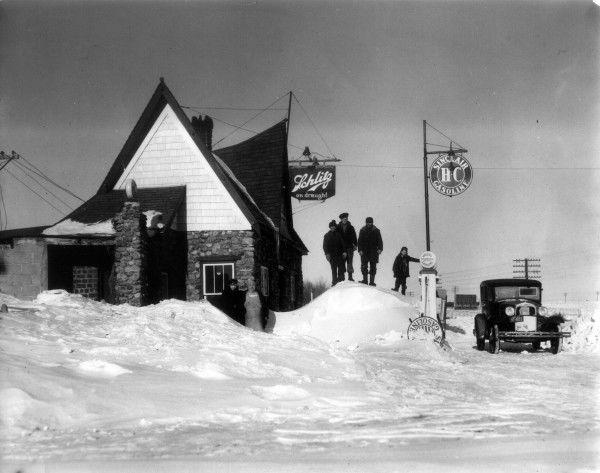 Blizzard: 1937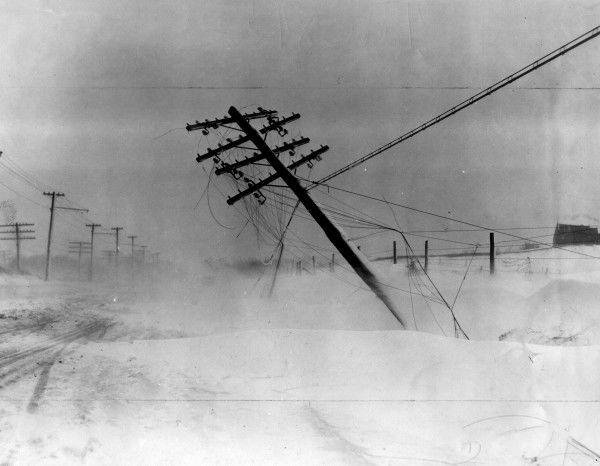 April 1992 blizzard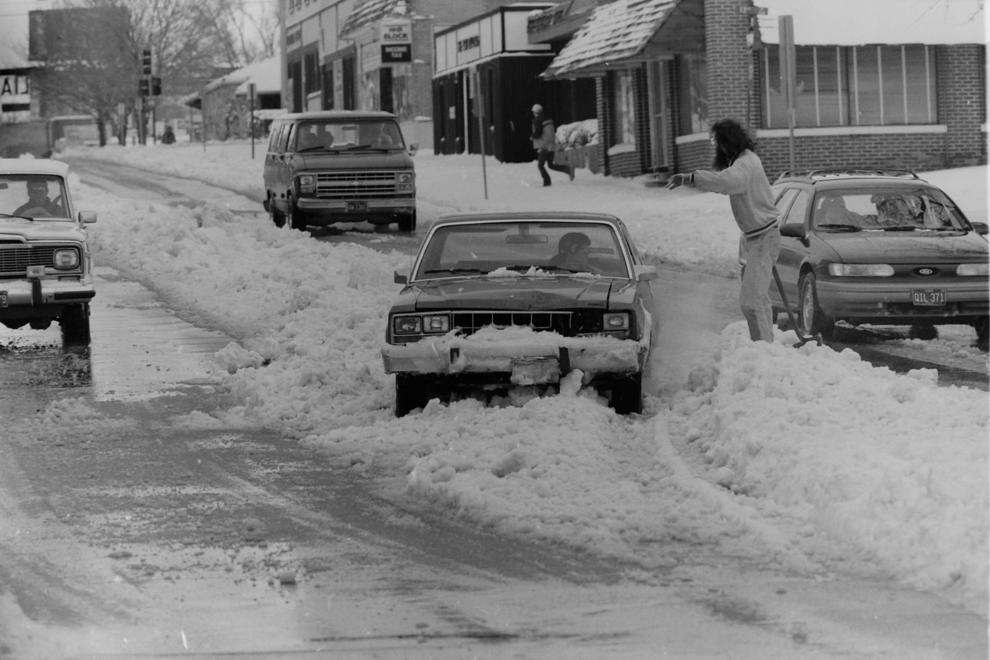 Blizzard of 1962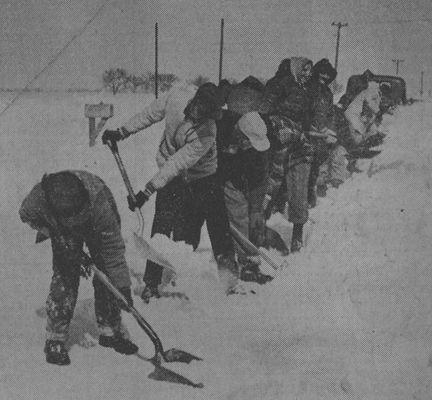 1975 blizzard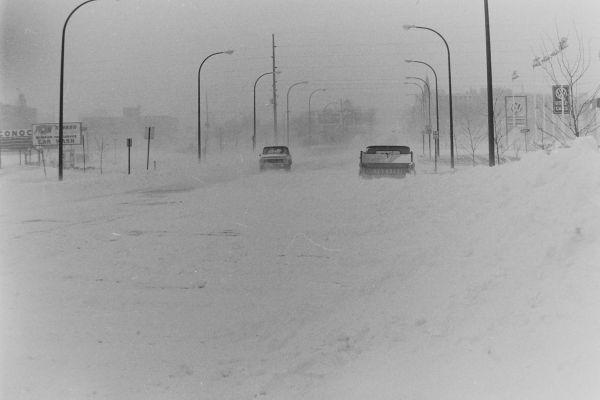 Related to this collection
We're now in the thick of the winter months, but haven't had much snow to speak of. Here, according to the National Weather Service, are the 1…
Christmas has passed and it's time to settle into winter and hope that the snowstorms avoid us. Here are Sioux City's 10 snowiest Januaries on…
SIOUX CITY -- The winter weather continuing to sock Sioux City Monday has caused approximately 70 power outages affecting around 800 customers…
SIOUX CITY | Siouxland's first major winter storm of 2018 paralyzed the region Monday, dumping more than a foot of snow in some areas and resu…
Most observers would probably agree this year's winter wasn't the worst ever -- yes, there were a few snow emergencies declared, and yes, Inte…
Enjoy the galleries featuring all of our archival looks back at Sioux City history, spanning auto dealers to corn palaces, right here.
SIOUX CITY | As a Sioux City TV station prepares to relocate to a brand-new facility next year, plans for the future of the historic building …
Multiple accidents caused by icy conditions foced the closure of I-29 south of Sioux City, Iowa, early Tuesday morning, Jan. 10, 2017.
Photos from the archives from the Sioux City Public Museum.
In the late 1800s, Sioux City had become a boom town and found itself in a battle between temperance supporters and saloons. The Rev. George C…
South Bottoms, named because of its location in Sioux City and its proximity to the Floyd River, was an ethnic neighborhood which included fir…
In its day, there was no place in Sioux City bustling like the stockyards. Opened in 1887 and the largest stockyards in the world in 1973 base…
See long-ago advertising signs painted on buildings that are part of Sioux City history.
Go back in time with a look at more than 30 historic images of 20th century life in the Riverside neighborhood.
See what baseball looked like in Sioux City in the 19th and early 20th centuries, including a visit by Babe Ruth and Lou Gehrig. 
Walk down memory lane with our photos of movie theaters across decades in 20th century Sioux City.
See images from our series on veterans including Korea, Vietnam and Women who served.
See photos from the archives of Christmas in Sioux City.
See a map of where some famous Sioux Cityans once lived. Click on the pin to see a photo and more information about each person.
Go back in time with a look at these apartment buildings from previous eras in Sioux City.
They may not have been the hardest-hitting news pieces but here are the stories that received the most pageviews in 2017 on siouxcityjournal.com.
SIOUX CITY | According a list of the 50 coldest cities in the U.S. compiled by news and opinion website 24/7 Wall St., Sioux City is the 19th …
SIOUX CITY | A break from bitter cold and snow in Siouxland is coming to a crashing halt.
SIOUX CITY | The incoming Pacific storm front, expected to bring snow and wind to Siouxland, has slowed somewhat -- Wednesday will remain larg…
SIOUX CITY | Thursday's storm forecast has been downgraded somewhat from initial snowfall projections. But with strong winds still anticipated…
SIOUX CITY | As it turns out, the reports of an approaching Thursday morning snowstorm may have been somewhat exaggerated. 
SIOUX CITY | Initial forecasts that called for blowing snow and reduced visibility on Thursday turned out to be a bit exaggerated. 
SIOUX CITY | Temperatures will finally take a turn to the mild side at the end of the week, after a few days of chilly temperatures and sub-ze…
SIOUX CITY | The few days of nice Siouxland weather are almost at their zenith. 
SIOUX CITY | A storm system stretching all the way from Colorado through the Great Lakes is expected to arrive in Sioux City Sunday afternoon. 
SIOUX CITY -- Mayor Bob Scott has declared a snow emergency for Sioux City, effective midnight Sunday.
SIOUX CITY -- Sunday and Monday's high temperatures aren't forecast to be as rosy as Friday and Saturday. 
SIOUX CITY -- Another blast of cold, Arctic air will bring chilly temperatures to Siouxland on Thursday. 
SIOUX CITY -- Chilly air greeted Siouxlanders as they walked out their front doors Thursday morning. 
SIOUX CITY -- There is a (rather slim) possibility of isolated snow flurries in Siouxland on Friday. 
SIOUX CITY | Snow may be on its way to Siouxland over the weekend and at the beginning of the work week. 
SIOUX CITY -- Some light snow is expected in Siouxland on Tuesday evening. 
SIOUX CITY -- A storm that left 3.2 inches of snow on Monday led to some traffic problems in the metro area.
SIOUX CITY -- Unlike the last time significant snow hit the area (two weeks ago), snow removal after Monday's 3.2-inch snowfall is going prett…
SIOUX CITY -- There is a possibility, however small, of a Thursday evening snow-dusting in Siouxland. 
SIOUX CITY -- Though the weekend will be fairly warm and calm -- Sunday's high temperature is pegged at 43 degrees -- the work week may begin …
SIOUX CITY -- The challenging weather conditions of Monday morning weren't repeated on Tuesday. 
SIOUX CITY -- Challenging winter driving conditions are, once again, coming to Siouxland. 
SIOUX CITY -- As of Thursday morning, not a lot of snow has fallen in Siouxland. But a more aggressive snowfall is just around the corner. 
SIOUX CITY -- A blanket of snow coated Siouxland after Thursday's snowfall. An even heavier blanket is coming Saturday. 
SIOUX CITY -- A snow emergency has been declared by Mayor Bob Scott to take effect beginning at 12 a.m. Saturday. Forecasts call for between 4…
SIOUX CITY -- Saturday's snowfall totals may not be as dire as initially forecasted. 
SIOUX CITY | Initial forecasts that had called for 6 or 8 inches of snow in Sioux City Saturday turned out to have been above and beyond the r…
SIOUX CITY -- After a sunny and warm day Tuesday, some damp weather could move into the area. 
SIOUX CITY -- There shouldn't be a cloud in the sky -- or very few at least -- for the remainder of the week, as temperatures climb upward in …
SIOUX CITY | The days of sunshine and relative warmth may be drawing to a close soon, as moisture from the Gulf of Mexico moves into Siouxland. 
Jump back in time for a look at one of Sioux City's premier locations through the 20th century.
SIOUX CITY -- A wee bit more snow will be flying in Sioux City during the day Wednesday. 
SIOUX CITY -- Light snow is possible Friday through Sunday in Siouxland. 
SIOUX CITY -- A wee bit more snow is expected in Siouxland Saturday night into Sunday morning. 
SIOUX CITY -- Though it's been a sunny and calm week, a chilly rain may arrive in Siouxland Friday. 
SIOUX CITY -- The Sioux Falls National Weather Service is forecasting a possible first snow of the 2018-19 winter to fall Saturday night or Su…
SIOUX CITY -- The Sioux Falls National Weather Service is forecasting heavy snowfall and strong winds for Siouxland throughout this weekend. 
Sioux City and its surrounding areas are no stranger to winter storms. Sometimes, though, snow accumulations get severe even by Siouxland standards.
SIOUX CITY -- Sunday's bitter cold weather officially broke the coldest high-temperature record for March 3 in Sioux City, and tied for the co…
Vault through the history of healthcare in Sioux City, from its first hospital to modern-day, state-of-the-art medical facilities.
DES MOINES, Iowa (AP) — Data from the National Oceanic and Atmospheric Administration shows Iowa set a record for rain and snow over the past …
SIOUX CITY -- The National Weather Service in Sioux Falls has issued a heat advisory for Sioux City. The advisory is set to last through 8 p.m…
SIOUX CITY -- Sunny skies will be returning to Sioux City on Tuesday, after thunderstorms dropped more than 3 inches of rain during the overni…
SIOUX CITY -- The weather could be something of a wet blanket for Sioux City-area Fourth of July celebrations Thursday. 
SIOUX CITY -- Morning commuters had to navigate through flooded streets and highways as nearly 3 inches of pounding rain came to Sioux City sh…
SIOUX FALLS, S.D. (AP) — Powerful thunderstorms that blew through southeastern South Dakota damaged farm buildings and trees and cut power to …
SIOUX CITY -- With daytime highs in the upper 90s, dew points climbing into the mid-70s range and heat indexes topping out at 110 degrees, muc…
SPENCER, Neb. (AP) — Authorities say a tornado was reported when a storm system moved through northern Nebraska.
BURKE, S.D. (AP) — The Town of Burke in southern South Dakota has been hard hit by a strong summer storm.
July averaged 3.35 inches of rainfall around the state, which was 1.15 inches below normal, according to the survey. June and July together were 2.3 inches below normal for rainfall.
Southern Hills Mall closed temporarily due to loss of power, according to posts on the mall's Facebook page. The post announcing the mall closure went up at 5:44 p.m., and a later post at 7:14 p.m. announced that power had been restored.
You can't plant a lemon seed to grow a lemon tree. Sure, that seed will grow, but it probably won't produce fruit. Yet day after day I see the…
Researchers and educators at 38 Iowa colleges and universities indicate Iowa will see the annual number of days above 90 degrees increase from 23 to 67 by 2050, with a once-in-a-decade likelihood of temperatures reaching 105 degrees. "Time is running out," one researcher said.
A spokesman for a Texas company partnering with Microsoft said it has not yet determined where exactly in Iowa it will roll out broadband but added that the decisions will be guided by "where we can make investments most cost effectively."
One strong indicator is the prediction that there won't be an El Nino in the Pacific Ocean. Last winter, such an event unleashed a band of air currents that crossed the ocean, leading to frigid temperatures across the Midwest. 
The National Weather Service says a tornado was reported around 5:30 p.m. about 5 miles southeast of Cushing, and another report was received around 5:40 p.m. from 5 miles north-northeast of Ida Grove. It's uncertain whether the sightings were of the same twister.
The National Weather Service says the storm is likely to be centered over the Nebraska Panhandle, then move east. The system could drop some snow on northwestern and northern Iowa on Friday or early Saturday, and temperatures are likely to drop well below freezing.
SIOUX CITY -- Rain, drizzle and, even, a snowflake or two is in the forecast as temperatures drop throughout Thursday.
Friday's high will likely top off at 39 degrees. However, cloudy skies and northwest wind gusting to 40 mph will make things feel raw. This trend will continue Friday night. Clear skies will replace the clouds and the overnight low will drop to 30.
In February, the Iowa Tourism Bureau and the Travel Federation of Iowa bestowed the 2019 "outstanding attraction" honor on the all-seasons park. "It just goes to show you how much of an impact Cone Park has not only had on the Siouxland region, but also the entire state," a city official said. 
SIOUX CITY -- While southern portions of Siouxland may have woken up to a few snow flurries Wednesday morning, the white stuff will likely be …
SIOUX CITY -- Thursday will not be too frightful of a Halloween holiday.
SIOUX CITY --  Sioux Cityans were slipping and sliding their way to work Monday after two inches of snow fell onto the metro area during the o…
This year's snow is actually ahead of schedule. Sioux City's average date for the first snowfall of 1 inch or more is usually Nov. 23.
Officers followed tire tracks on the snow and located a stolen vehicle in the alley behind 2620 Dakota Ave. Police officers followed footprints through snow from the stolen vehicle to the the location of a suspect.
SIOUX CITY -- Call it the calm before the storm ... literally.
Union County, home to the affluent Dakota Dunes community, continued to post the region's highest figures -- $107,497 in 2018, up from $103,772 the prior year. In Woodbury County, per capita personal income rose roughly $2,000. 
Several colleges have called off classes and sheriff's offices are warning people to adjust their driving for potentially treacherous conditions ahead of a storm set to arrive midday Tuesday.
Sioux City is expected to see as much as two inches of snow by early evening and as much as six-to-eight inches of additional accumulation from Tuesday night into Wednesday morning.
Sheriff Dave Drew tweeted that Highway 20 was completely shut down in eastern Woodbury County with multiple semis stuck and blocking the roadways. While visibility was good, the roads were 100 percent snow or ice-covered.
The National Weather Service says little new snowfall is expected over Iowa, where 8.3 inches was reported a mile west of Spirit Lake.
Wintery conditions returned to Siouxland Monday as a fresh round of snow, coupled with northwest wind gusts as high as 50 mph, created poor visibility for morning travelers.
The Iowa State Patrol said roads were completely covered in ice when a semitrailer left Interstate 80 and overturned, killing a passenger in the truck.
Sunshine will return on Tuesday and Wednesday, with highs in the low 20s. While Thursday will also be sunny, a snow system will enter into the area that night.
First responders were dispatched just after 2 a.m. Sunday on a report that the driver was pinned inside the wreckage of his car. The city machine was removing ridged snow from the center of a street.
SIOUX CITY -- Thursday might be a good day for Sioux Cityans as the daytime high will top off at a chilly 14.
On those rare occasions when I've been able to talk on the phone or check social media, I've heard about relatives who have died from the flu, Bruce Miller says. Mind you, I never heard about these folks before now.
"While it will be wet throughout the day, the temperature will stay steady at around 34, above freezing," a National Weather Service meteorologist said. "That will mean we'll see more rain than drizzle or snow."  
Thursday will have a 60 percent chance for snow and the high will top off at 30. Friday and Saturday will be mostly dry, with highs around 29 and lows in the high teens.
The plow left a highway and went down an embankment into the river. The suspect, a 57-year-old man, managed to get out of the cab, and officers pulled him from the water.
A pickup crossed the grass median of U.S. Highway 77 and entered the southbound lanes, striking a sport utility vehicle.
"Everyone can go tubing. You don't need special skills for it," said Natalie Verschoor, an 18-year-old Bishop Heelan student in her second year working at Cone Park. Here's the inside scoop on how to have the best experience.
The suspect fled the scene of the robbery in a vehicle, which officers later located. They surrounded it, but the suspect holed up inside for three hours before shooting himself.
The daytime high temperature Thursday is pegged at 8 degrees above, with wind chill values not rising above zero until around 6 p.m. 
"If a system like this occurred a month from now, the precipitation would be in the form of rain,' a meteorologist said. "Since it is still cold enough now, the precipitation for this system is all snow."
Accumulations of up to 7 inches were expected in most of central Nebraska, with less snow to the east and southeast, according to the National Weather Service.
The snow is unlikely to last, however, as temperatures into the 40s later Saturday likely means a quick melt.
The snow will likely be gone from the streets and the sidewalks by Monday, according to Todd Heitkamp, a meteorologist with the National Weather Service Service in Sioux Falls.
By Wednesday morning, a cold front will bring gusty northwest winds of more than 35 mph plus a chance for rain. The daytime high will likely stay in the 50s.
Tuesday was the warmest day of the year as temperatures soared into the high 70s across the region.
Rock Valley had a reported 7 inches, and Rock Rapids got 7.5 inches. In South Dakota, Yankton also topped half a foot.
A 50 percent chance for showers will keep Tuesday's daytime high to a slightly below average 72 degrees and an overnight low of 57.
In Iowa, MidAmerican already retired two coal-burning units in Council Bluffs, and converted another in Bettendorf from coal to natural gas.
These temperatures are well above the average high for this time of year -- which is closer to 83 degrees -- though they're not likely to set any records.
In Siouxland, winds of more than 50 mph brought down tree limbs and electrical lines. Hundreds of thousands of people in Iowa and Nebraska were without power.
Parts of Minnesota received record snow for mid-October this week. See just how much blanketed the state.
With chilly temperatures forecast for the area until Tuesday, the snow isn't going anywhere for the time being.
Several inches of fall snow blanketed Sioux City on Sunday. Here's what the city looked like coated by the white stuff.
Elsewhere, Sibley, Iowa, recorded half a foot of snow and Ponca, Nebraska, tallied 5.6 inches.
One week from Christmas Day, the long-range forecast has an almost nil chance of snow. Some high temperatures next week may top 50 degrees.
Bundle up and enjoy a look back at some of Sioux City's snowiest days and iciest nights from the past year with our photos.
Sioux City is expected to receive snow from the mid-morning Wednesday through late afternoon.
See how 16 big Sioux City blizzards from the 1940s to the 21st century unfolded with a look at Journal front pages from the events.
Snow will continue to fall on Friday, especially before 11 a.m. Winds of 25 to 35 mph may gust to more than 60 mph, making for blustery conditions.
Sioux County authorities reported that an 18-year-old man died after injuries suffered in a crash on slippery roads Thursday afternoon.
The storm is expected to move through the area by midday Tuesday.
Sioux City recorded roughly 6 inches of snow, while many areas to the south saw far higher totals.
High temperatures in early February in Sioux City average 32 degrees — at least 20 degrees higher than forecast temperatures this weekend and next week.
A cold air mass is sitting on top of the Midwest, keeping temperatures more than 30 degrees below normal.
Dozens of schools have called off classes or adjusted their operations because of temperatures colder than 20 degrees below zero.
The extreme cold breaks a record set in 1936.
The mercury dropped to minus 28 degrees for a second straight day. But Siouxland has likely "seen the last of the worst," a meteorologist said.
The mercury dropped to minus 28 degrees for a second straight day. But Siouxland has "seen the last of the worst," a meteorologist said.
Elsewhere in Northwest Iowa, 8 inches of snow were reported in Battle Creek, with 6.5 inches in Odebolt.