Photos: Lower Fourth Street through the 20th century
Jump back in time for a look at one of Sioux City's premier locations through the 20th century.
Lower Fourth Street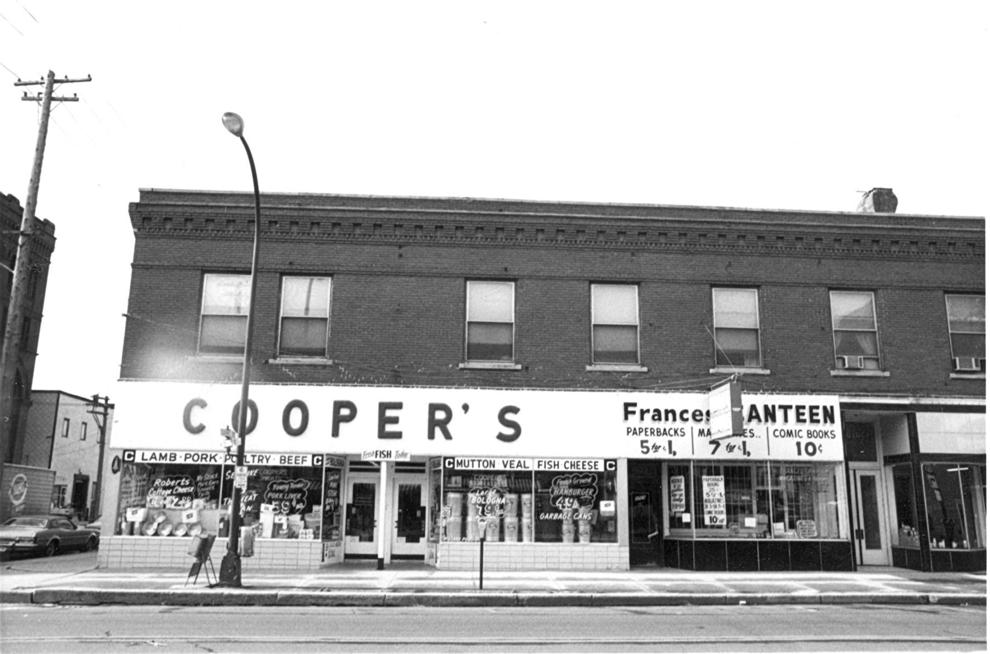 Lower Fourth Street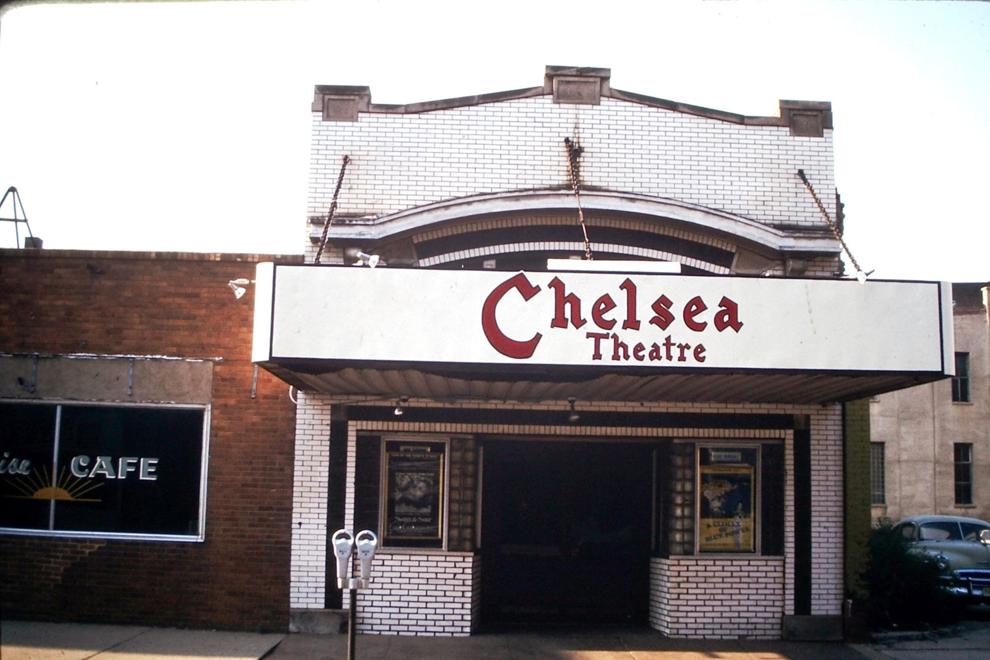 Lower Fourth Street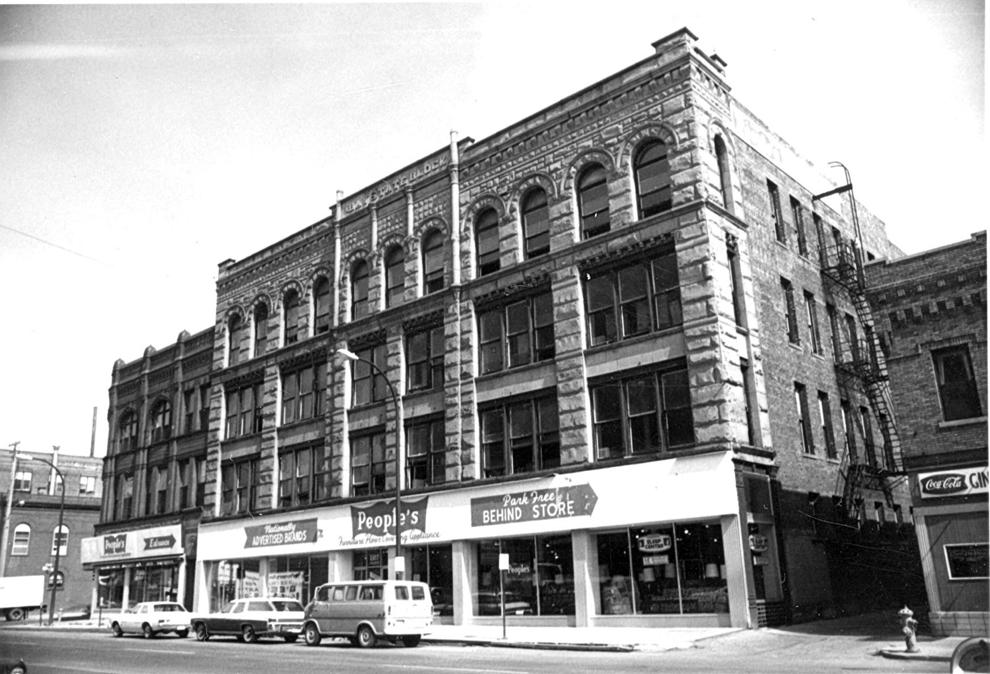 Lower Fourth Street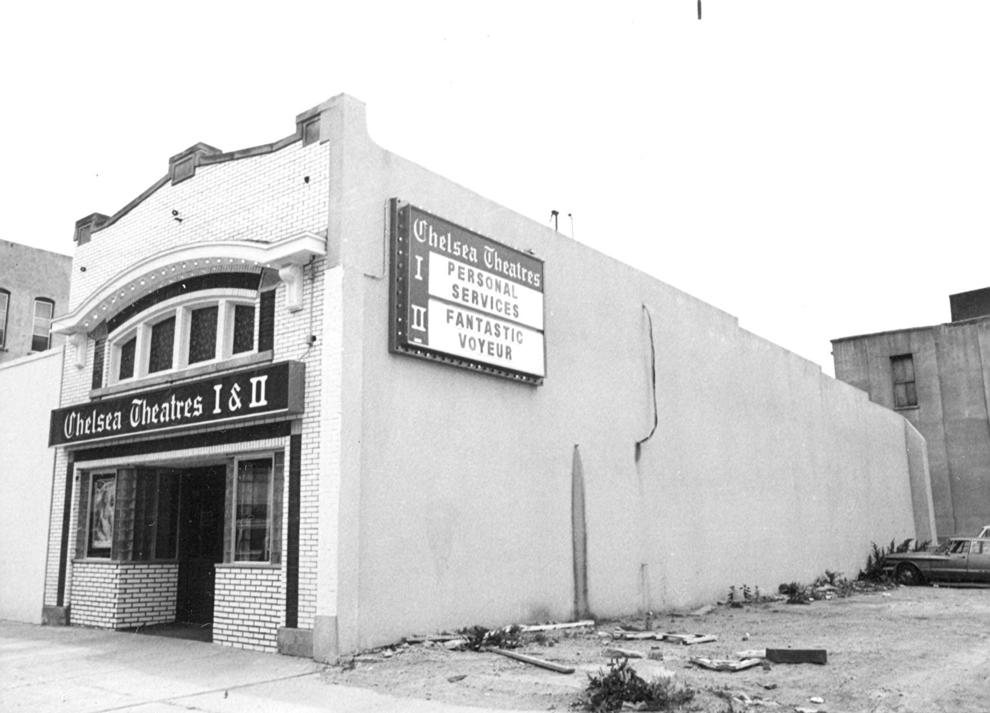 Lower Fourth Street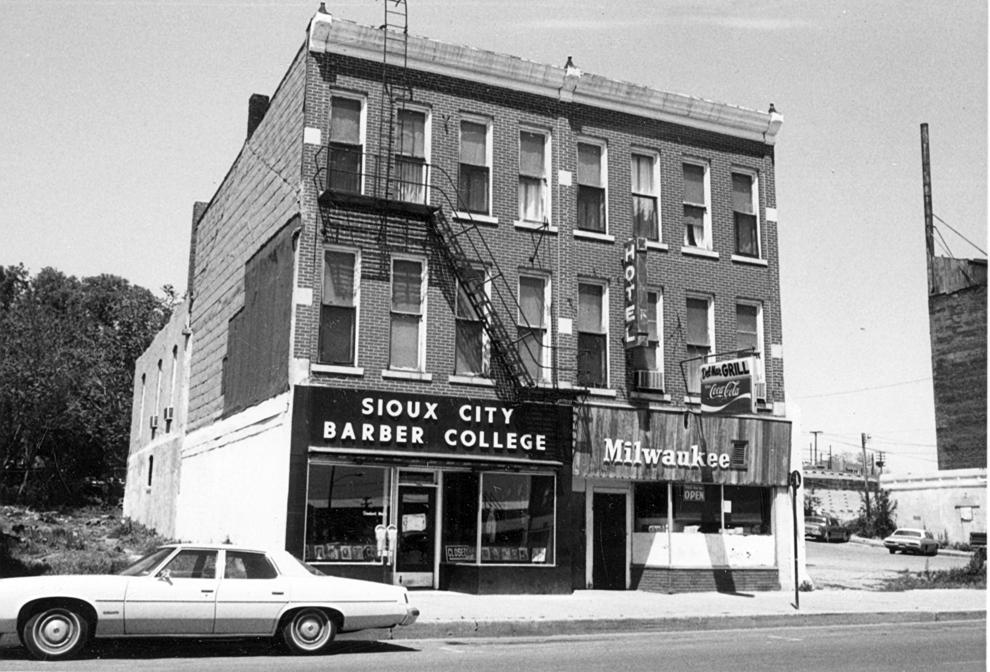 Lower Fourth Street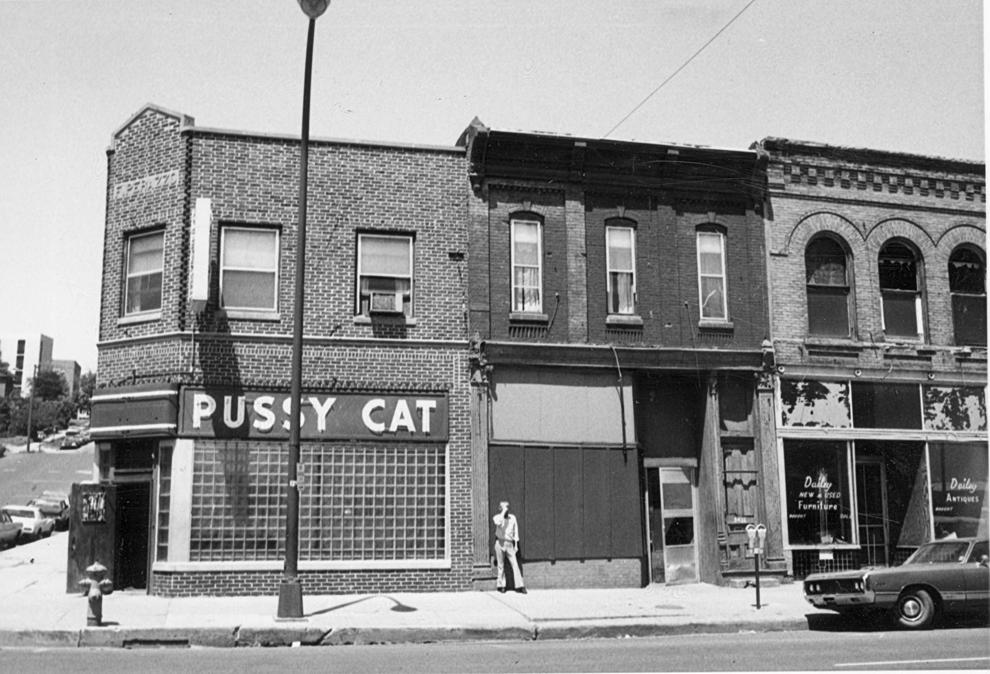 Lower Fourth Street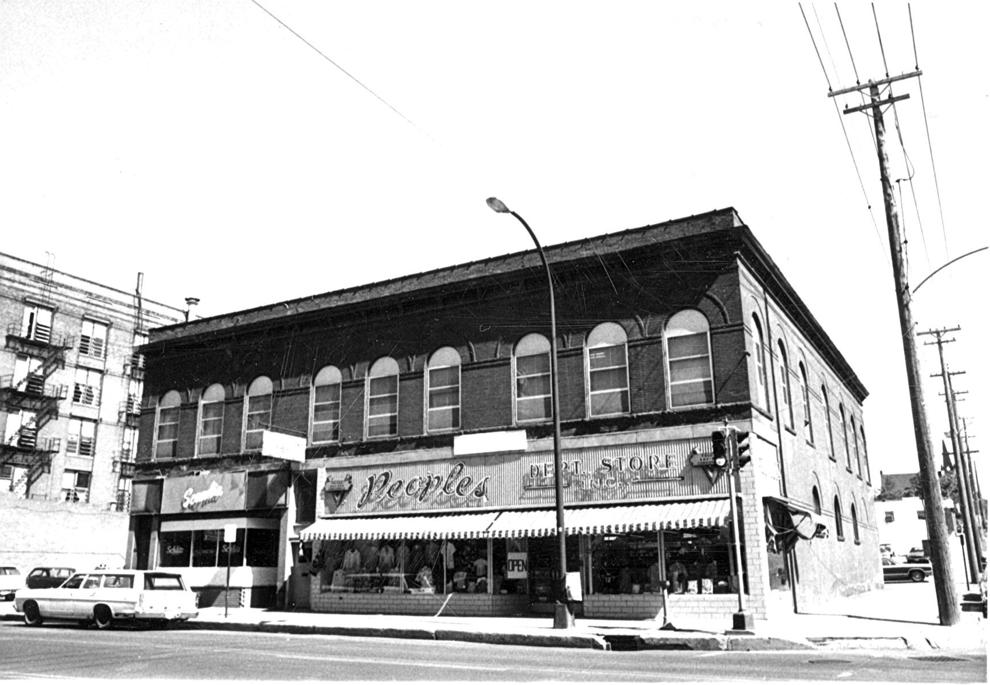 Lower Fourth Street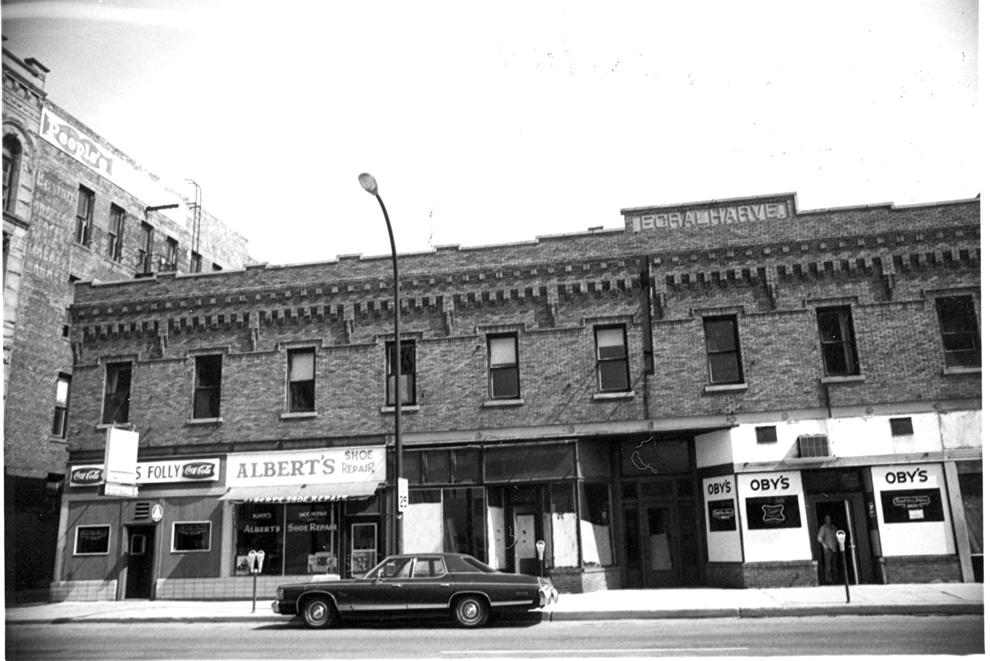 Lower Fourth Street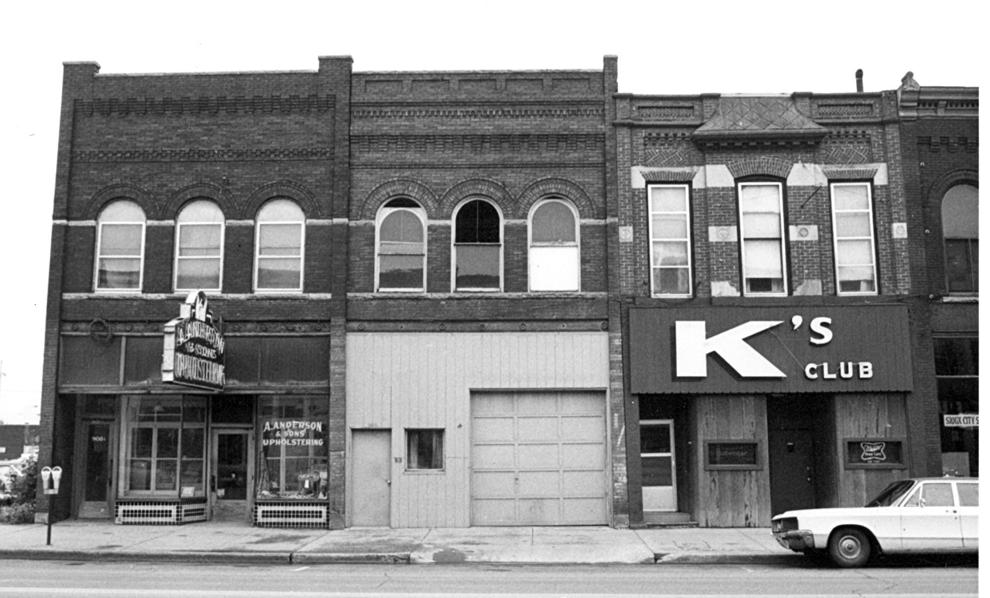 Lower Fourth Street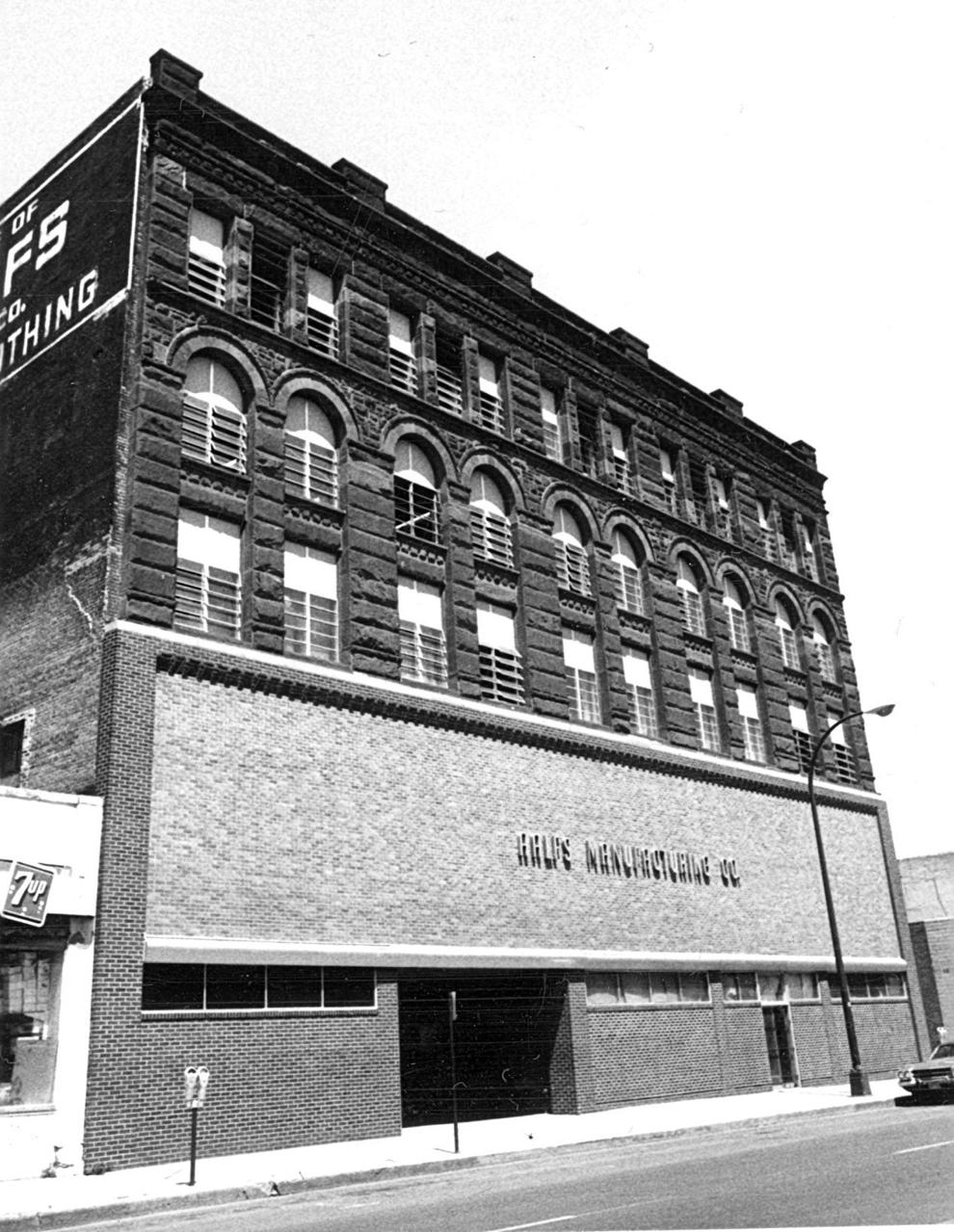 Harbor Inn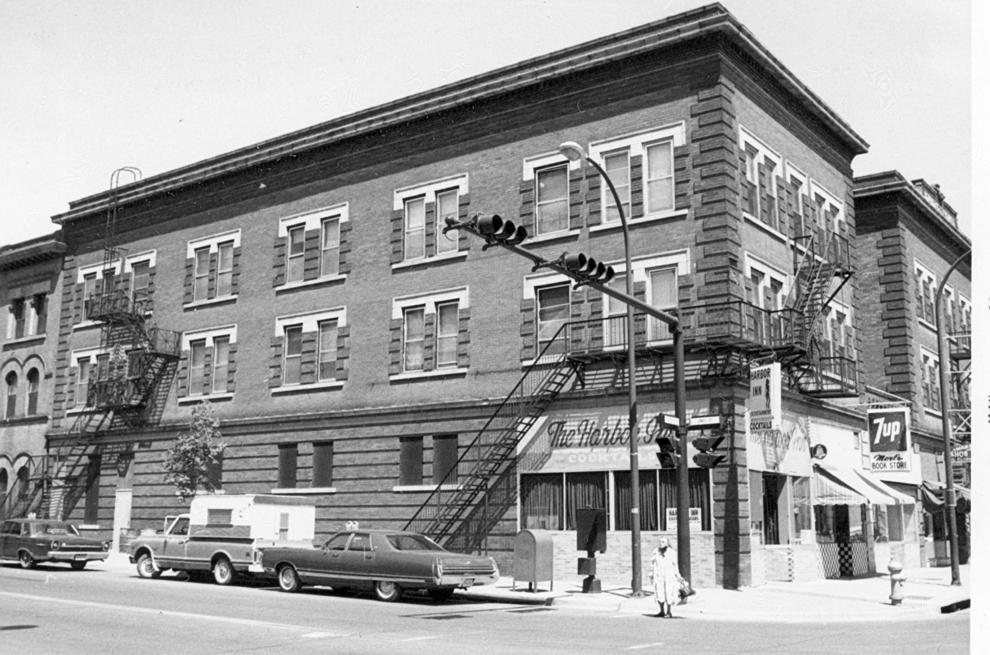 Lower Fourth Street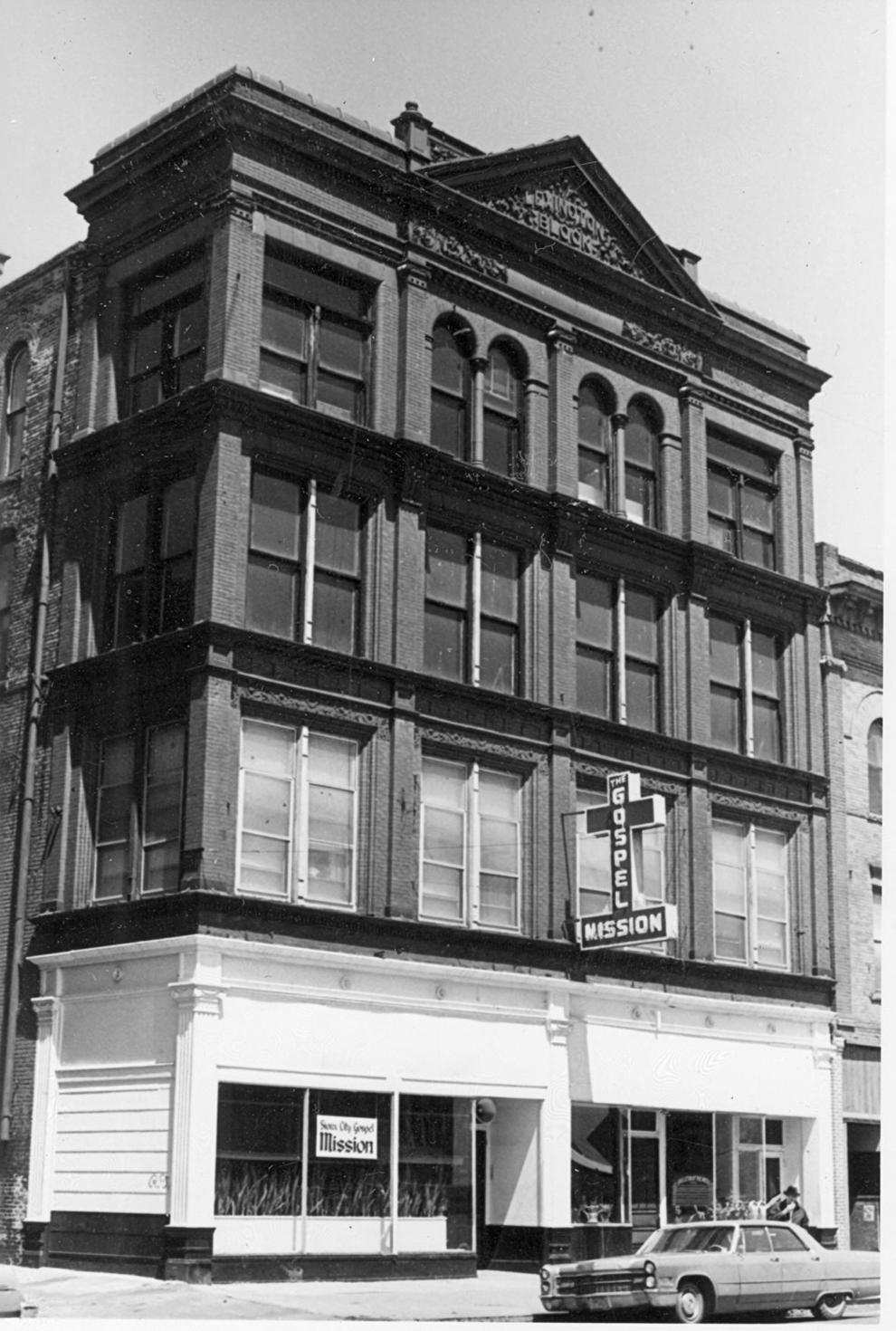 Lower Fourth Street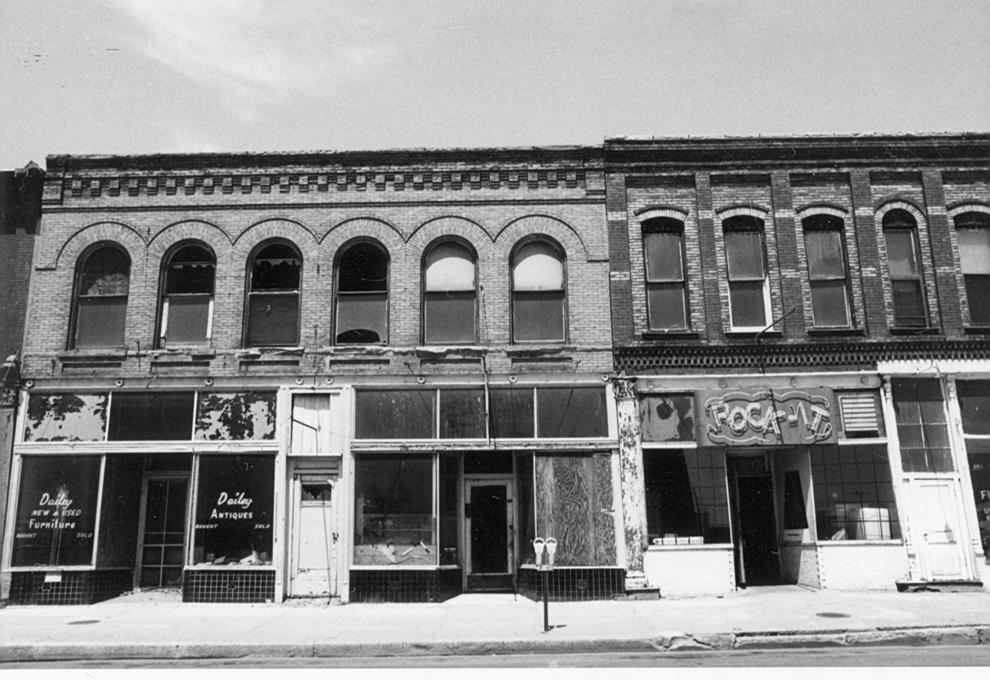 Lower Fourth Street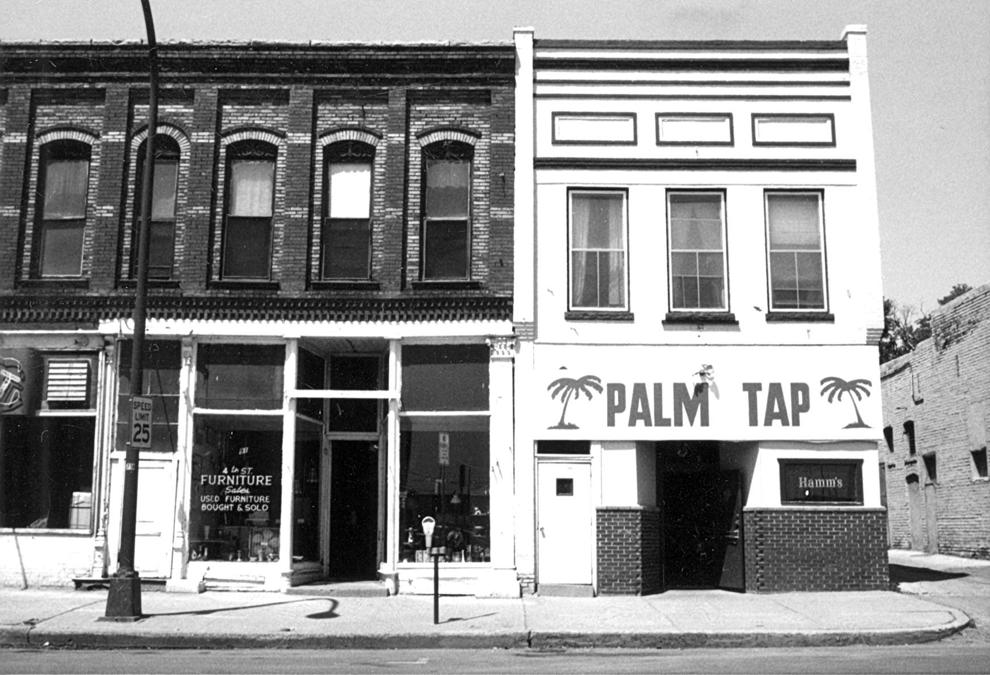 Lower Fourth Street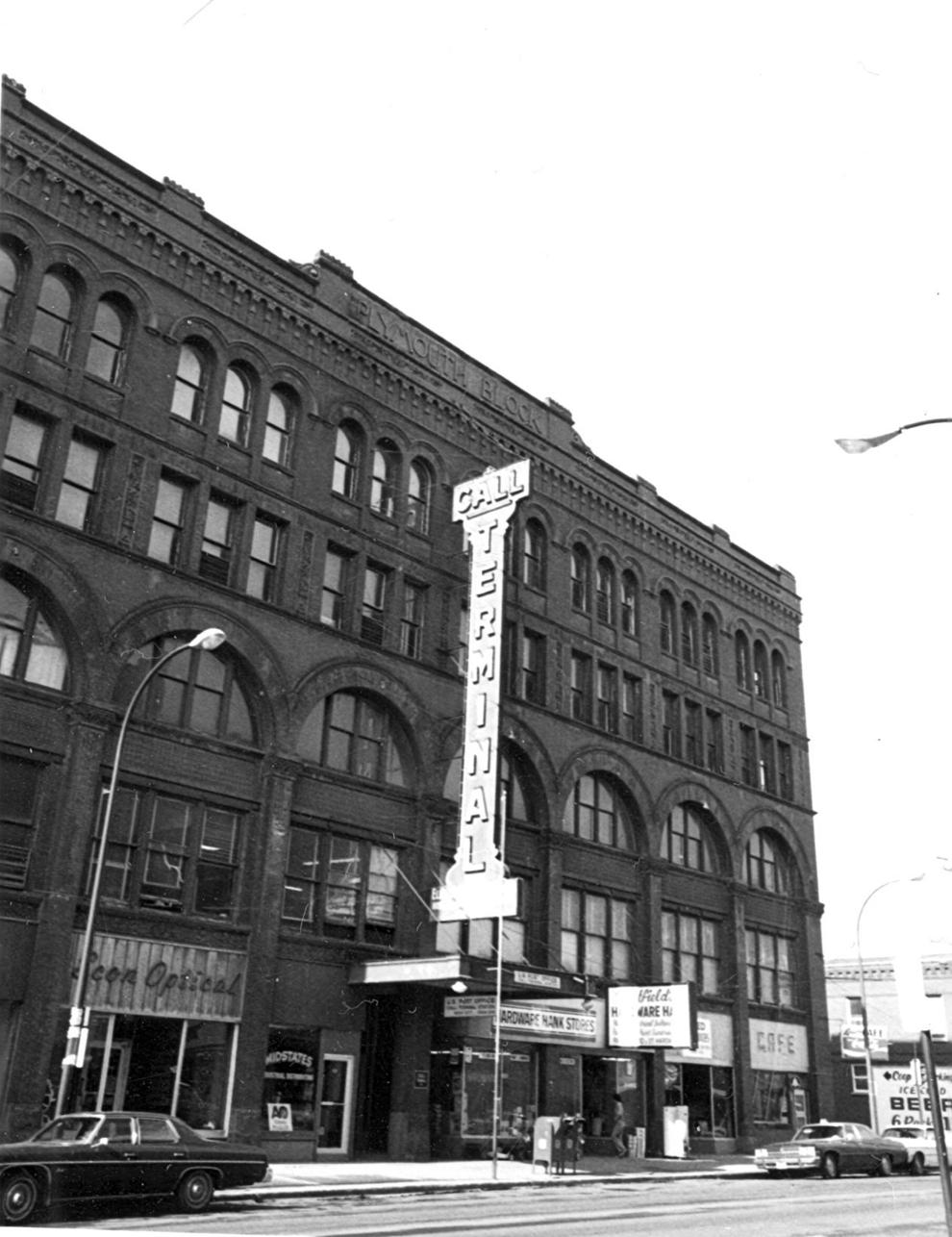 Lower Fourth Street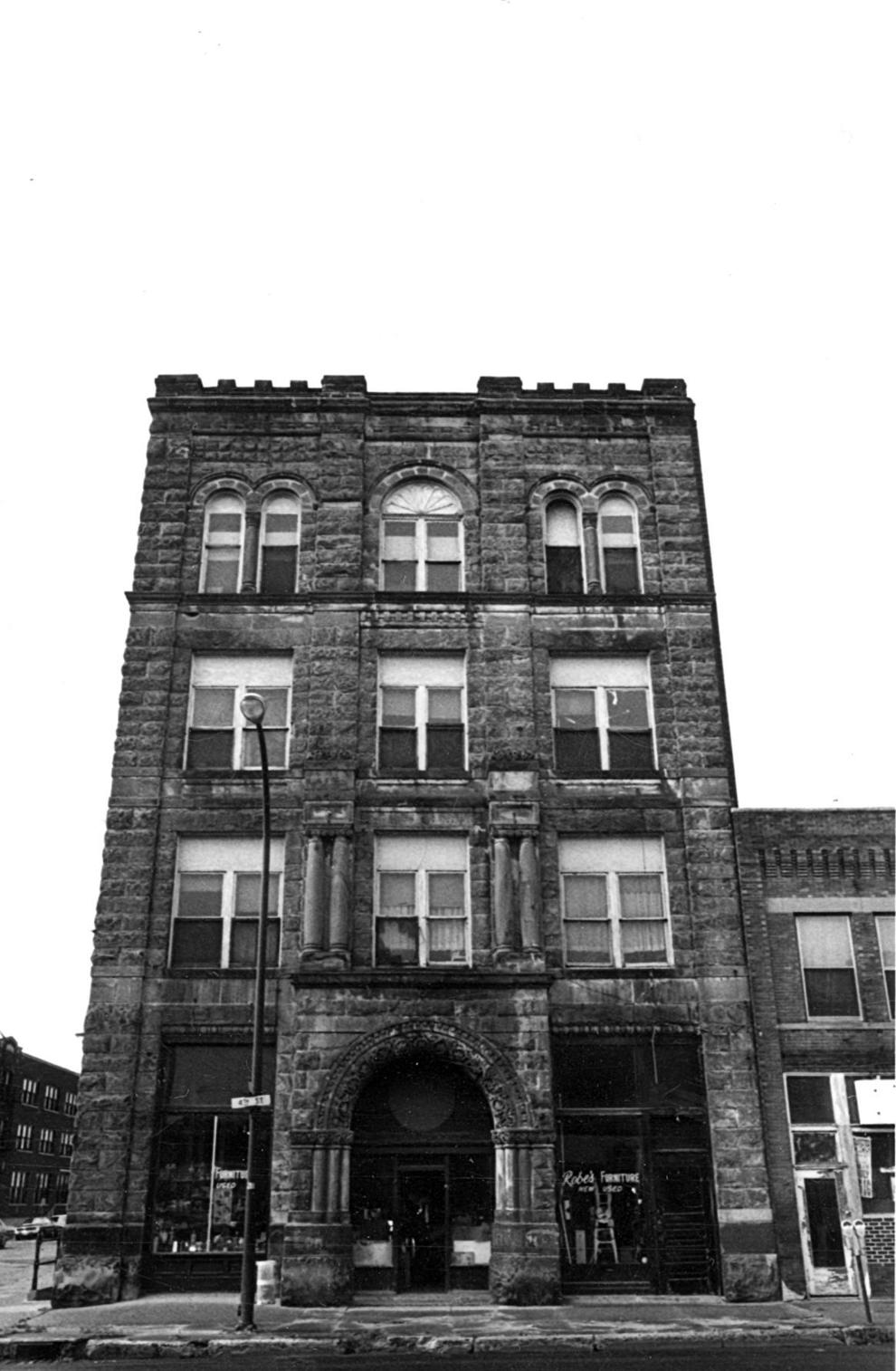 Lower Fourth Street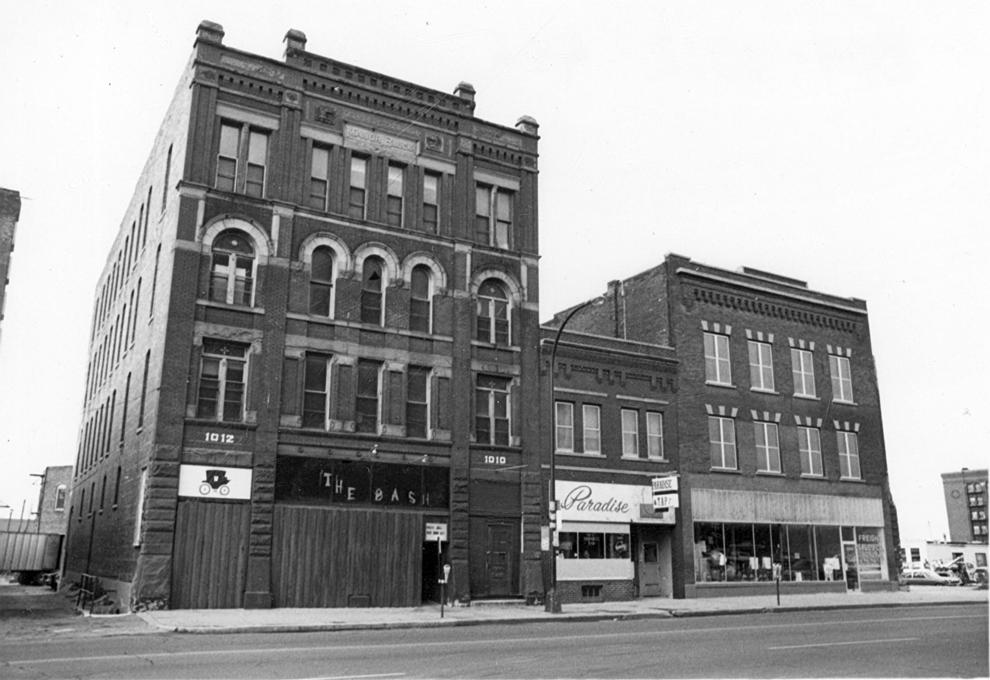 Lower Fourth Street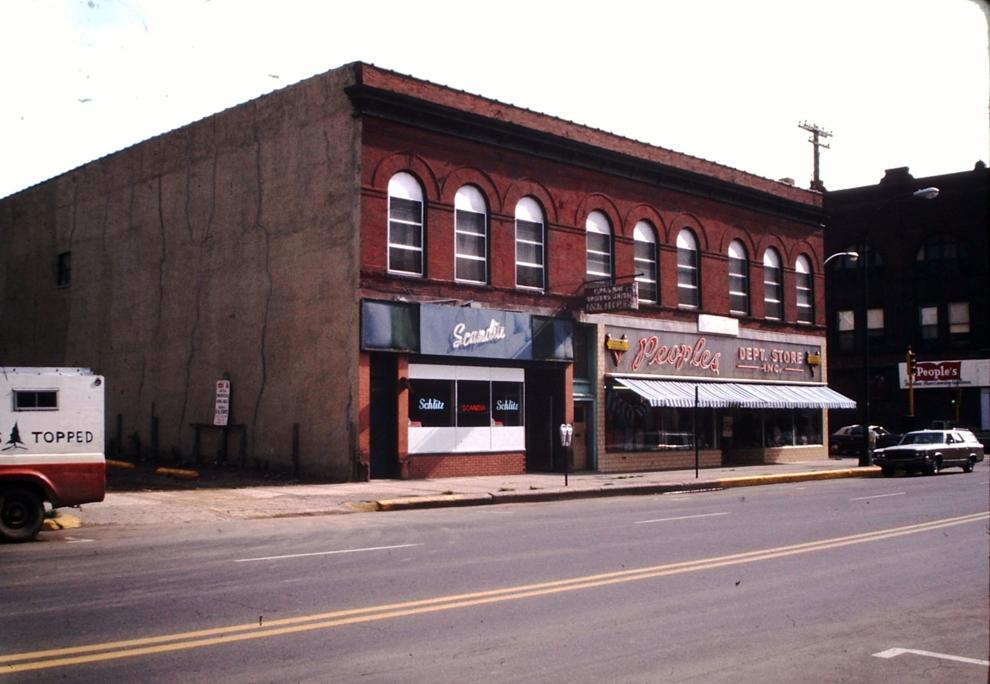 Lower Fourth Street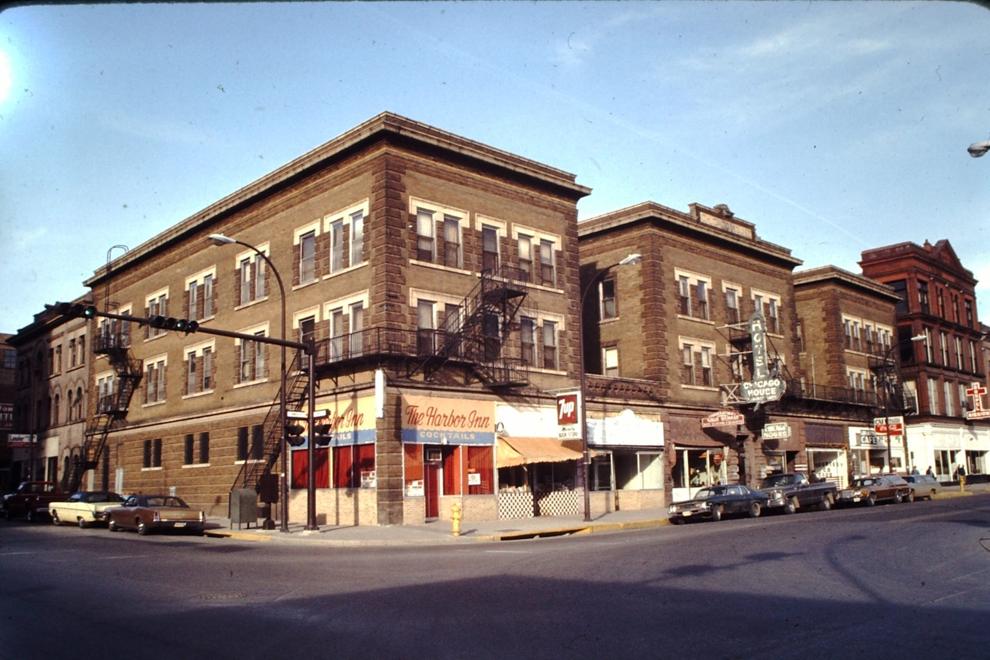 Related to this collection
SIOUX CITY | During the Prohibition era, so-called gentlemen's clubs began springing up across the United States.
Today's top picks from our online calendar. Find more events at siouxcityjournal.com/calendar.
Take one last look through our collections of marriage licenses issued in and around Sioux City in 2019.
Enjoy the galleries featuring all of our archival looks back at Sioux City history, spanning auto dealers to corn palaces, right here.
"It drove me crazy when people would say there's nothing fun to do around here," Lindsay Hindman said, shaking her head. "There's plenty of things to do if you know where to look."
Take a look back at Sioux City automotive history with images from the Sioux City Public Museum.
Siouxland is always liable to get a big burst of winter snow. Here's a look at some especially bad ones from yesteryear.
See photos from the archives of fires in the Sioux City area.
Walk down memory lane with our photos of movie theaters across decades in 20th century Sioux City.
Experience views of the Missouri River near Sioux City with this collection of YouTube videos.
Look through the history of Sioux City's swimming pools with photos from our archives.
A look at some famous folks who once called Sioux City home. Think we missed someone? Email us your suggestion.
A look back at photos from Awesome Biker Nights spanning 2007-2017. The 2018 event takes place June 14-16.
Go back in time to the hot spots of Sioux City in the 1960s, from downtown to the stockyards.
Dive into the time machine to see what life was like in Sioux City more than 60 years ago, from snow removal to car dealerships.
Jump back to the 1940s and revisit Sioux City's biggest infrastructure projects, liveliest downtown happenings and more.
Relive the biggest business districts, entertainment areas and infrastructure projects in Sioux City from the 1970s.
Photos of the Corn Palaces in Sioux City.
Hop aboard with us for a trip deep into the archives and a look at the rails, trains and people that crisscrossed Sioux City.
SIOUX CITY -- Learn how Sioux Cityans in the late 19th century celebrated the autumn harvest, at "History at High Noon: Sioux City's Corn Pala…
SIOUX CITY -- Years before "the selfie" surged in popularity with the advent of social media apps such as Instagram and Snapchat, Siouxland vi…
SIOUX CITY -- Scores of shoppers flooded Northwest Iowa stores Friday for a once-a-year chance to stiff state and local governments on apparel…
SIOUX CITY -- While Rhonda Capron confirmed Tuesday she will seek a third term on the Sioux City Council, Mayor Bob Scott said he is undecided…
The Sioux City Council will consider Monday a resolution authorizing officials to submit an application for a $125,400 MRHD grant for four murals and the purchase and installation of five pieces of public art.
Former Massachusetts Gov. Bill Weld said Sunday he's "in it to win it" in his bid to wrest the 2020 Republican presidential nomination from Donald Trump and unify the nation rather than exploiting divides, as Trump is doing.
The council previously voted 3-1 to move forward the ordinance, which would require organizers to scale back the length of outdoor events generating noise to 11 p.m. Currently, the city issues sound permits for loud activities until 1:30 a.m.
Iowans can begin legally placing bets on sporting events Thursday -- but those who want to find a dedicated sports book in Northwest Iowa will have to be a little more patient.
Dale Lynam has been taste-testing many types of lattes, gourmet coffees, teas and smoothies lately. That's because he and his wife have opened Vine & Branches Coffee, a new organic coffee, tea and smoothie shop at 3085 Floyd Blvd. 
This award is presented to Sioux City employers who show pride in the appearance of their business property. Mayor Bob Scott presented Bar Louie with the award and commendation.
A 33-year-old man lives at the home and has been charged with ongoing criminal conduct, falsifying public documents and with other crimes. The sheriff's office says counterfeit cash has shown up recently across the county.
The delay marked the council's fifth deferral on the matter since December, as South Sioux City is exploring whether to build its own wastewater treatment plant.
It has been a banner year for the popular event, volunteer organizer Sam Burrish said. "We've been up in both attendance as well as the number of food trucks," he said. "It seems like people are really embracing the concept."
The Iowa Racing and Gaming Commission on Thursday morning approved a contract between the Hard Rock and the casino's third-party sports betting operator, bringing the facility's planned sports book one step closer to reality. 
Sometime next year, Sioux City's historic Warrior Hotel will come back to life. The old art-deco structure, built in 1930, was a jewel of Siou…
Eight businesses are currently listed for sale on the brokerage's website, including two eateries, two laundromats, a grocery store, a motel, a glass company and an automotive firm. 
The Virginia & Court Streets Walking Tour will take a look at the diverse industrial history and current revitalization effort along these downtown streets. Archives manager Tom Munson will conduct the tour at 5:30 p.m. Tuesday. 
SIOUX CITY -- Sioux City meat smoking amateurs will have the opportunity to compete Sept. 14 in the first Up In Smoke BBQ competition.
County Building Services Director Kenny Schmitz said two major pieces are moving toward framing the scope of a project that has an estimated cost of $49 million. The financial consultant will soon be selected, plus, "we are in the process of doing more detailed drawings" of how the jail could look.
If you have a hankering for helping nature and a thirst for delicious microbrews, Nature Calls is a benefit you can bank your bucks on.
A Class C felony, voluntary manslaughter carries a 10-year prison sentence, compared with the 50 years Said would have received had jurors convicted him of his original charge of second-degree murder.
Combined, the 13 casinos after payouts made $2.2 million in sports betting receipts, according to Iowa Racing and Gaming Commission data. Lyon County's Grand Falls posted a sports handle of $66,349, with $44,283 paid out to betters.
"Everybody up and down the street, their business is down. That's just a fact," Pierce Street Laundry's John Glaza said Monday. Wet weather conditions have delayed some work in the vicinity, according to a city official.
SIOUX CITY -- Missouri River Historical Development Inc. (MHRD) executive director Mark Monson will be retiring in December after 30 years wit…
Ragen Cote, executive director of Downtown Partners Sioux City, is accustomed to keeping tabs on events. Yet even she's having a hard time juggling events for this weekend. "I will definitely need to keep some sort of itinerary," Cote said. "There's so much going on."
The bow-tied Hickman gave an energetic presentation, peppered with humor and personal anecdotes about the meaning of "fire" in the context of Christian faith. "Our actions must reflect our belief," he said. Our faith on fire is one that's active daily."
The expansion will include 66 new hotel rooms, a dedicated spot for sports gambling and a new stage for musical entertainment. The casino near Sioux Falls began its sports betting operations last month.
The building now boasts chic glass-enveloped private offices, glass-walled conference rooms, fresh carpet, modern furniture, and ceilings with exposed HVAC and structural elements.
The festival will feature 52 movies from as far away as Japan, Kosovo and Tunisia on a big screen at the Promenade Cinema. "For the first time, the film festival is being held in a movie theater with proper equipment, proper movie snacks and comfy seating," an official said.
Sioux City Engineer Gordon Phair is asking the public to be patient as contractors repair multiple manholes around the city. "Be patient and watch out for all the detour signs," he said, adding that the goal is to finish work before winter.
SIOUX CITY -- "Looking for America," a locally-sourced exhibition motivated by the notion that art can inspire dialogue and engagement across …
HINTON, Iowa -- The intersection of U.S. Highway 75 and Plymouth County Road C-70 near Hinton was to be reopened Wednesday afternoon, accordin…
Lifting the ban was also proposed in 2010, when the council voted 3-2 to retain it. Dog owners have sued the city over the ban, but some lawsuits have been dismissed.
"I have a pit bull. Nobody out there can tell me my dog is mean," said Councilwoman Rhonda Capron. "I know a lot of people that have them. They're good dogs. They're loving dogs."
Elizabeth Coody said Jesus depicted as an Anglo-Saxon male probably says more about an artist's interpretation than anything in the Bible. "An artist's rendering of Jesus has a major influence on how the reader sees Jesus," she added.
SIOUX CITY -- The intersection of Seventh and Chambers streets will close for utility repairs.
Councilwoman Rhonda Capron said she supports the development of the riverfront, which she said is the city's "jewel." Challenger Julie Schoenherr said she wanted to see "more of an attraction" to make the riverfront a destination.
SIOUX CITY -- Lila Plambeck has been named the new director of sales and marketing at the Warrior Hotel in downtown Sioux City. 
The company is selling its Sheldon and Orange City operations to focus on theaters in Omaha and Sioux City. The latter underwent nearly $1 million in renovations in the last year, including the addition of recliner seats.
Traffic counts have increased by as much as 32 percent over last year, and operators of businesses along the highway across Northwest Iowa "have seen a nice increase in travelers coming through."
Beginning slowly by making artisan breads, empanadas and cake pops for family and friends, Jada Tirre started Filled With Love in the summer of 2018. Now, business is booming. "Who knows, maybe I can grow up to be the next 'Cake Boss,'" she said.
SIOUX CITY -- The stories of some of the Iowa men who fought off Hitler's last major offensive on the Western Front will be recounted at the "…
Documents say interest in the historic building from "a variety of developers" continues to grow. Council approved a measure in October for the city to purchase the structure for $750,000 so it can be used for the continued redevelopment of downtown.
Office Systems traces its Sioux City roots to 1893, when two businessmen opened a store. In 1956, the business started Office Systems, a then-small division that sold and serviced typewriters, calculators and other office equipment.
SIOUX CITY -- A Sioux City resident was pronounced dead after a Saturday night shooting north of downtown. 
Reflecting on her time in office, Capron, a longtime bar owner who now runs a non-medical home care business for seniors, said the councils she served on accomplished more in eight years than others have in 20.
Scott, who will have served 15 years as mayor when his current term ends in 2020, won a decisive victory over challenger Maria Rundquist, as voters delivered a split decision on the five-member council. 
A real estate development firm will purchase the property at the intersection of Floyd Boulevard and Fourth Street for development into leasable market-rate residential units and first-floor commercial space. 
Welcome to 2020! Below are some of the top stories -- in no particular order -- that Journal editors and reporters predict we'll be talking about this year.
The eight Moore Corbett partners and two associate attorneys have a combined 240 years of experience in their respective fields. The Corbett firm, the older of the two practices, opened in 1896.
The unanimous vote to defer came after more than an hour of discussion. Several residents voiced opposition to the reconfiguration, which would consist of re-striping the road with one lane in each direction and a continuous center turn lane.
Iowa is now the only state in the nation that requires felons to apply to the governor to have their voting rights restored. Reynolds could make the change by executive order, but she has insisted a constitutional amendment is the better route.
The man admitted in a plea agreement that he recruited a 15-year-old and arranged for her to have sex with men in October and November last year. He admitted similar actions with a 17-year-old girl. 
Police said the 32-year-old assaulted a clerk at the downtown establishment and pretended to have a gun inside his jacket. Two other men were also arrested.
The rented offices of various sizes and neighborhoods in Sioux City are the place for regional campaign workers to reach out to possible voters mulling candidates. "Everything happens there," the Woodbury County Democratic chair said.
Franke cited personal reasons for resigning after two years on the job -- living far away from his family has "a strain on my personal life," he wrote in an email to Hard Rock employees. 
Gordmans traces its roots in Sioux City to May 1978, when the 1/2 Price Store opened on Transit Avenue. This store later morphed into a Gordmans location and moved to its current Lakeport Commons location in 2005. 
Where do Siouxland's smartest shoppers pick up their essential items? Here's the best in grocery, gift and more shopping.
What are Sioux City's finest businesses? Read on. We have the answers.
From Feb. 1, 2018, through April 28, the 23-year-old woman used Thompson Innovations' credit cards hundreds of times to buy personal items, groceries and meals and to pay phone and electric bills and traffic fines.
Sioux City had 18 new or expanded corporate facilities in the category for metros with populations between 50,000 and 200,000 in 2019, according to the national trade publication. That was two more than second-place Odessa, Texas.
The man was charged with possession of 174 fake $100 bills. He told a deputy he had won the money while gambling at WinnaVegas Casino, court documents said. 
The city is expected to close on the building Tuesday, according to Economic Development Director Marty Dougherty. The purchase price is $750,000.
The company is in talks with a retailer as a tenant for the lower floor, which he said would "really supplement the downtown," Steve Nelson said. Higher floors will likely be apartments, with office space mixed in also.
The 64-year-old Gill, a Democrat, said he will seek his seventh, four-year term this year. He served in the state legislature before being elected auditor in 1996.
City Councilman Dan Moore initially suggested adding one officer in next year's budget. But through cuts, the council found money for two officers without having to raise the city's property tax levy. 
The man approached a table at which King was seated at a Fort Dodge restaurant on last March, asked King if he was Steve King and then threw a cup of water at him. The water splashed on the congressman and another person sitting at the table.
SIOUX CITY -- Stone Group Architects has added Chris Bennett to its staff as project manager and specifications writer.
The headliner for the Bishop's Dinner this year will be Toronto Raptors head coach Nick Nurse, a native of Carroll and, like the Kellys, a graduate of Kuemper Catholic.
On Tuesday, the city closed a $750,000 purchase of the Badgerow Building, which was built in 1933 and listed on the National Register of Historic Places. 
"For many teams and for many fans, the tournament represents the end of winter and beginning of spring," GPAC commissioner Corey Westra said. "It wouldn't seem like March without the NAIA tournament."
The company purchased the building at 713 Nebraska St., the former site of an office supply store, gutted it, and invested more than $6 million turning it into a so-called "carrier hotel."
The eight-state grocery chain is closing all four of the fulfillment centers for its Aisles Online delivery service. Some workers will be transferred to stores, but many will not.
SIOUX CITY -- Rush Lanes will be closed for bowling for the next two weeks, according to a statement released Monday.
A small overhang sheltered the shop's front windows from damage, and the building itself is believed to be structurally sound despite the facade collapse. 
"Football has kind of defined my life up until the last few months, where all I did, and all I was known for, was playing football," he said. "I just don't want football to be, 100 percent Cole Croston."
Sam Moos, of Hands Property of Siouxland, will ask to expand an existing apartment and townhouse development in the Greenville neighborhood.
SIOUX CITY -- Northbound lanes of Interstate 29 through downtown Sioux City will be closed this week for the replacement of a bridge deck dama…
Owners Mitch Martin and Kelly Quinn said they felt the need to support local musicians.
"It's just horrible," said Shailesh Patel, who owns Hampton Inn properties in Sioux City. Over the next few weeks he plans to decide whether to close his hotels -- some of which have just single-digit occupancy rates now.
The first recipients are people who filed online tax returns each of the last two years. The money was sent directly to their bank accounts, including many who bank with Sioux City-area institutions. 
Kelly A. Florke, president and CEO of Pioneer Bank, said her bank had received over 100 applications, representing about $20 million worth of loans and perhaps more than 1,000 employees, during the program's first week.
Legislators at the Capitol that day testified that the two seemed too intoxicated to lead the Senate in the final hours of the session and that Lt. Gov. Larry Rhoden stepping in was the only reason the Senate could to finish its work.
I realize I'm a good 30 or 40 years older than Trevor, the personal trainer I connected with on Twitter, but he does make it seem like washboard abs (like he has) are possible, even for somebody who boasts washing machine flabs.
The man is wanted by the Iowa Department of Corrections for a parole violation.
The city, which purchased the historic downtown high-rise for $750,000 from a bank that foreclosed on the troubled property, has a tentative deal to sell the Badgerow for $1 million.
The new signage and maps will help connect people with entertainment areas, museums, parks, residential living units, city services, the riverfront and hundreds of downtown small businesses.
The mayor said each of three or four projects would be a "large capital investment," but none of them would require "a lot of jobs."
Thorpe was opened as Thorpe & Hoberg in 1900 by George Thorpe, the great-grandfather of operator Rusty Clark, and Oscar J. Hoberg. It is Sioux City's oldest retailer.
"It was an extremely, extremely difficult decision," Rusty Clark said. "And I thought once I revealed it to everybody, it would be easier. It's even harder. The emotional roller-coaster, the downs are far surpassing the ups right now."
The developer will spend $23 million to renovate the building into a mixed-use facility with a high-end restaurant, cocktail lounge and office space, 71 market-rate apartments and a health club. 
After Younkers closed in 2018, its former escalator was turned off for good. Two-level escalators at the Ho-Chunk Centre atrium and MercyOne's Central Medical Building were replaced with staircases. Now HOM's joins the list.