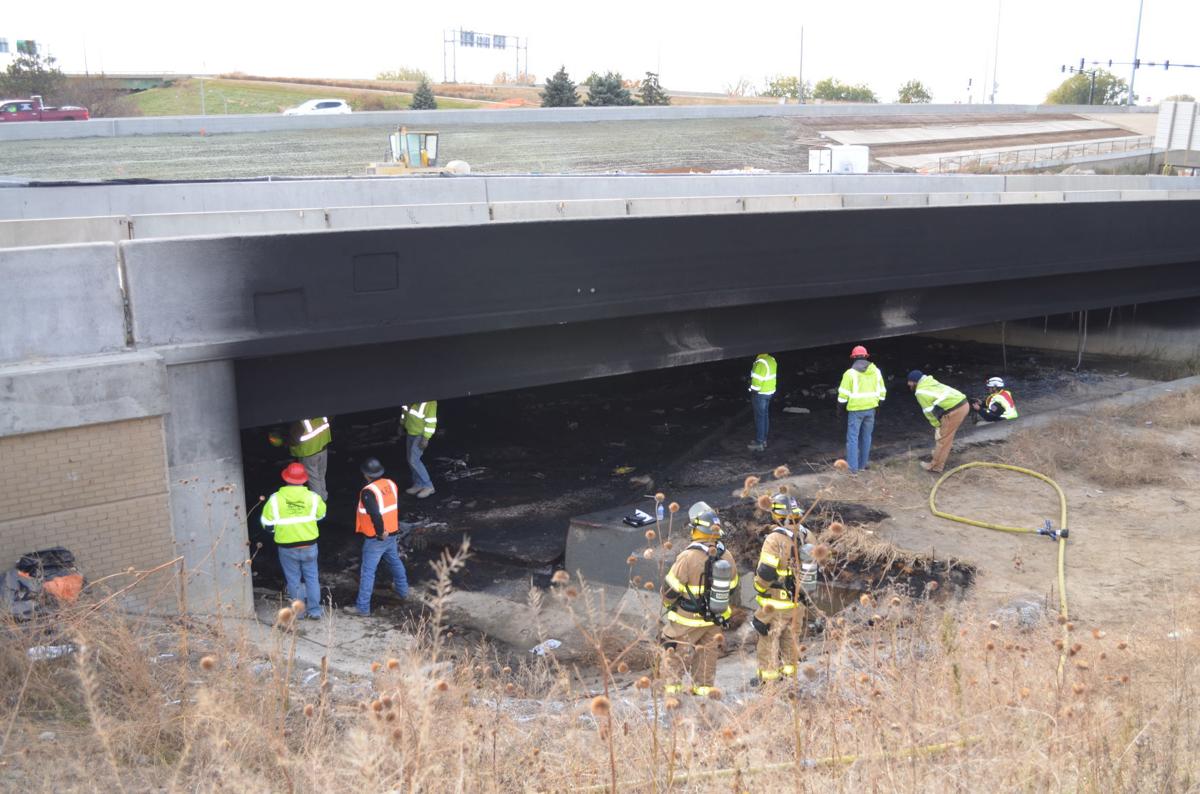 SIOUX CITY --  A fire that engulfed an Interstate 29 bridge Wednesday caused structural damage that will narrow interstate traffic through part of downtown Sioux City for the foreseeable future.
An inspection by the Iowa Department of Transportation confirmed earlier suspicions that the low-hanging structure sustained more damage than the visible black scorch marks.
"The fire was hot enough that, we're seeing damage to, it appears, six of the nine beams. We do have concrete separating from the structure," Dakin Schultz, Iowa Department of Transportation District 3 transportation planner, said Thursday. 
The fire, which started in a makeshift camp of homeless living under the culvert bridge, escalated after a propane tank exploded, officials said. The incident remains under investigation.
Schultz said it's too early to speculate on the degree of damage to the bridge, which is near I-29's intersection with Wesley Parkway. The fire temporarily shut down northbound traffic through that area Wednesday but by that evening, it reopened after the DOT switched the corridor to one lane of traffic in each direction.
"It's slowed traffic down, especially during rush, and we'll see that probably tonight," Schultz said.  
Northbound motorists travel on a portion of the bridge where the damage is believed to be less severe. Southbound traffic has been shifted onto newly constructed lanes that were not expected to open for another month. 
The DOT has spent the last 11 years widening I-29 to three lanes in each direction from Sergeant Bluff, through Sioux City, to the South Dakota border. Work on the Wesley Parkway bridge damaged in the fire Wednesday was completed just a year ago.
"As far as bridges go, that is a brand new bridge," Schultz said.
DOT officials are unsure how the fire damage might impact the I-29 project, which was nearing completion this fall. 
Schultz said the state agency will evaluate whether there's a "short-term fix" that would allow the bridge to again handle two lanes of traffic, followed by a "long-term fix" to make the structure stable over a period of decades.
Small communities of tents and sleeping bags are fairly commonplace under bridges in the Sioux City metro, as elsewhere -- the bridges provide shelter from rain or other inclement weather for people with nowhere else to go. 
Schultz said the DOT generally does not view encampments under its bridges as a pressing problem, assuming there are no larger issues caused by the transients. The DOT's stance on this issue, he said, probably won't change as a result of this fire. 
You have free articles remaining.
"Typically, as long as there's no disruption to traffic, no safety issues, and, no damage done to the public transportation property, we typically don't have any concern about it," he said. "If it becomes a safety issue, if it becomes an issue as far as traffic disruption or it becomes and issue as far as property damage, then it becomes a concern, but otherwise -- it's not our purview."
"Let's face it -- we built 20 bridges in the downtown with the I-29 project -- we cannot run around and police the underside of all these bridges on a daily basis, so we don't," he added. 
Sioux City Fire Rescue Capt. Ryan Collins said the investigation of the fire is ongoing, but, so far, it appears to have been accidental. 
"There's no indication it was intentionally set," Collins said. 
Sioux City Police Sgt. Jeremy McClure said he does not know of any charges pending against anyone connected to the fire. 
It would be possible, he said, to file a misdemeanor charge of "reckless use of fire" against the person or persons determined to have started the fire, he said.
The issue of transient campgrounds can be thorny for law enforcement, he said. Officers need to balance humanitarian needs, public safety interests and the civil rights of the homeless and the landowners where the homeless camp. 
"Most of these homeless encampments are on private property, or property that's not owned by the city. Because somebody else owns the property, typically we can't take enforcement action without the property owner requesting it," McClure said.
"We have to be able to show that the property owner doesn't want them there, or that they don't have a right to the property. I can't just go up and say, 'You're out of here' and then find out the property owner in fact lets them stay there and doesn't have a problem with it. Then I'd technically violated their constitutional rights," he added. 
If there is a case where police need to clear out an encampment, McClure said officers normally try and refer the individuals to locally available resources and shelters. Citations and arrests are quite rare, and often clearing out one camp site results in the transients moving on to a new one. 
"You clean out one, and then another one pops up down the road underneath a different bridge," McClure said. 
Schultz said it appears a propane tank, possibly used by the homeless residents for heat, could have been the proximate cause of the fire. Temperatures were hovering in the low- to mid-30s Wednesday afternoon, according to the National Weather Service in Sioux Falls. 
The Warming Shelter, one of the city's largest homeless shelters, opens for the winter season on Friday. 
Fire wagon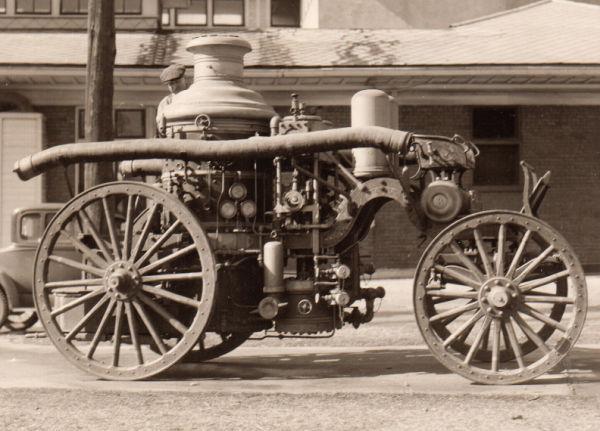 Pumping Billy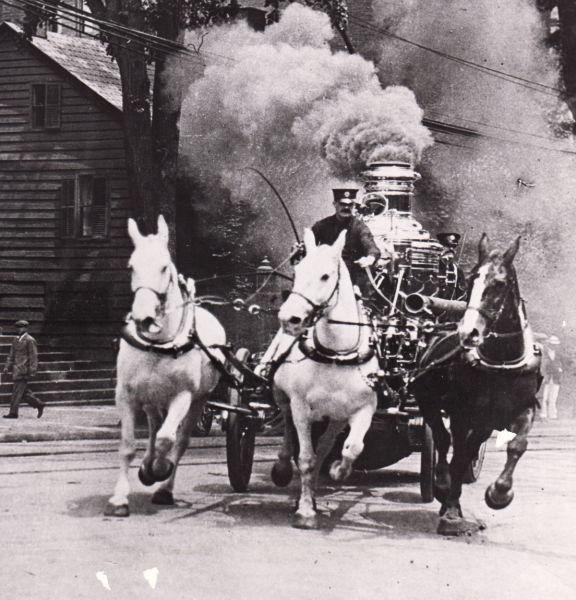 Fire Station No. 4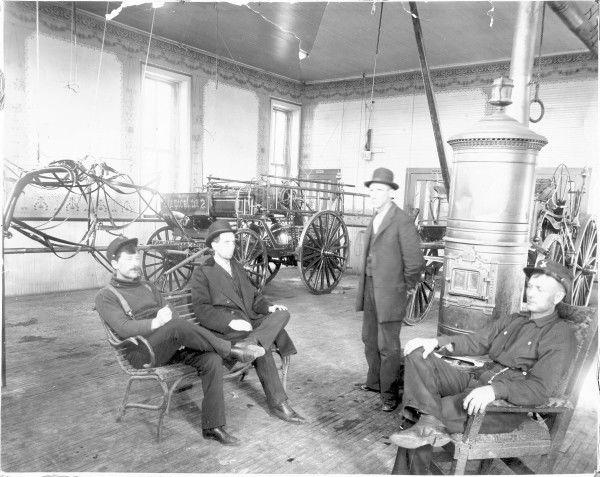 Fire Station No. 4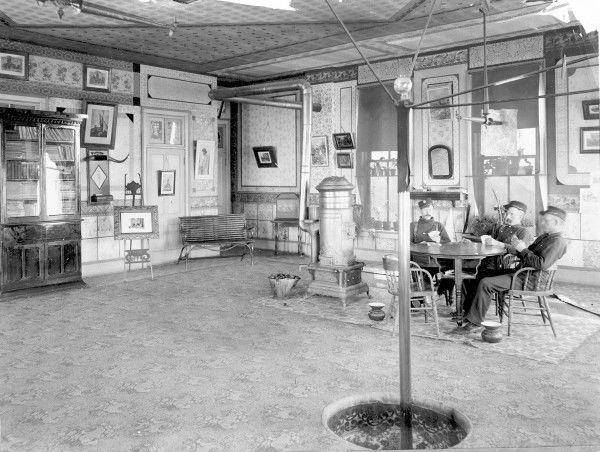 Fire Station No. 1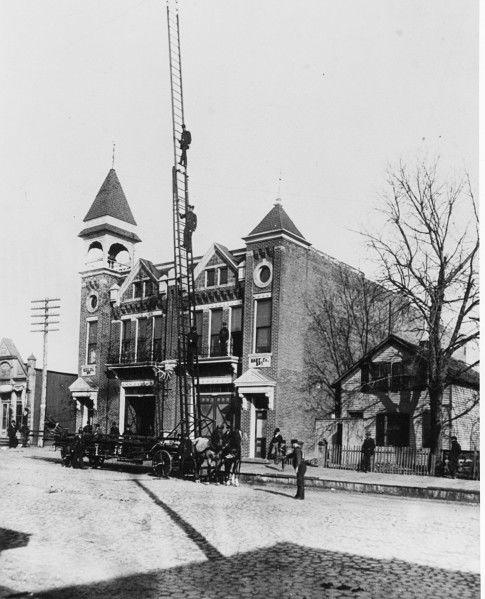 Historical fire station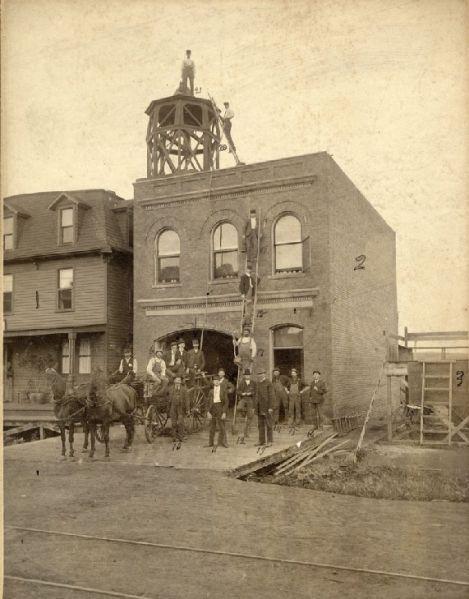 Corbett and Sullivan fire team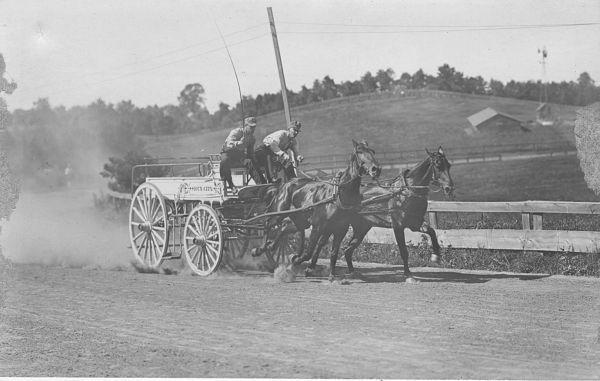 Fire Station No. 5.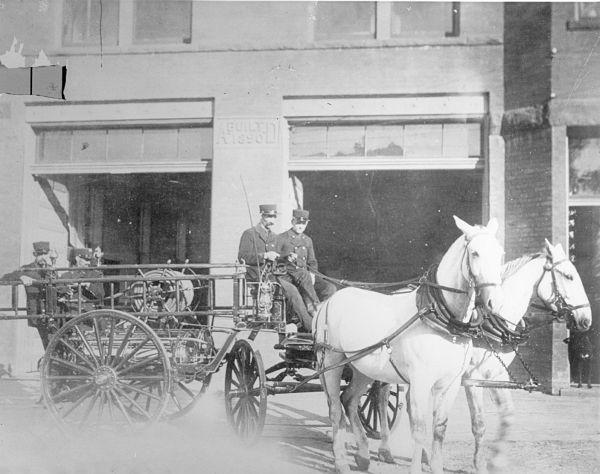 1918 fire truck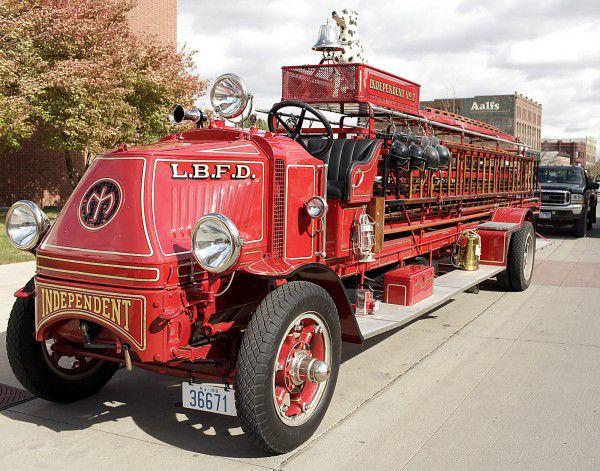 Fire equipment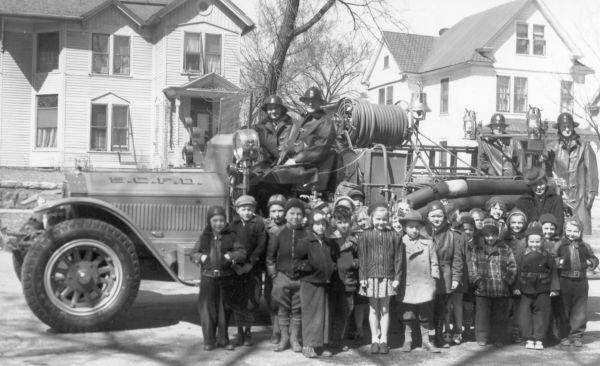 Fire equipment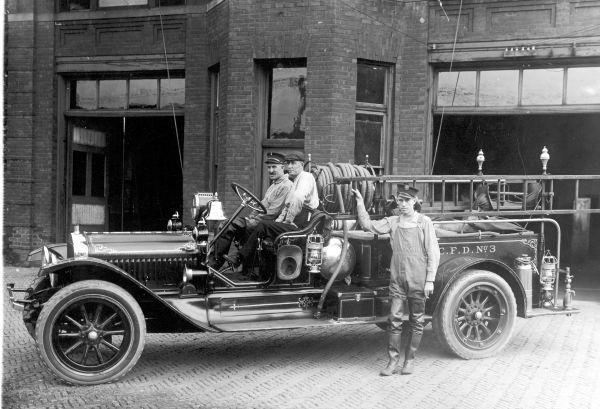 Fire House No. 1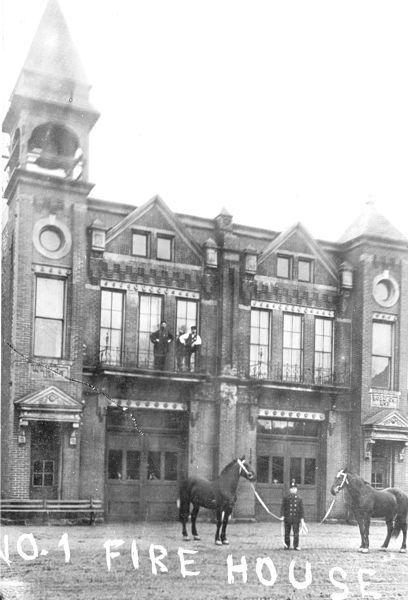 Fire House No. 3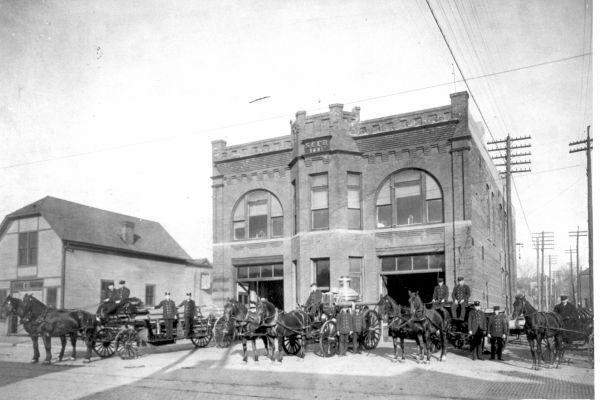 Paddy and Prince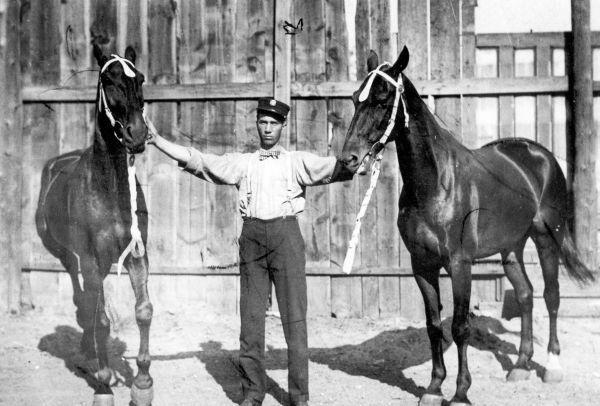 Fire equimpent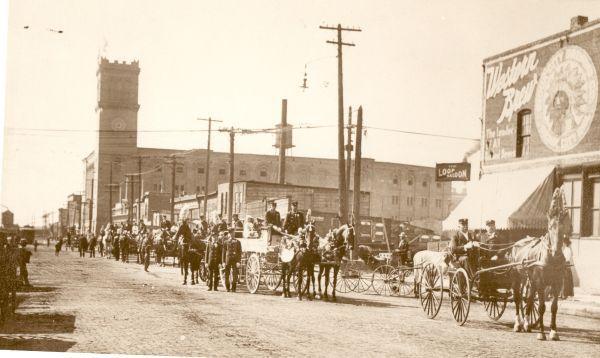 Fire House No. 5
Paddy & Prince 1908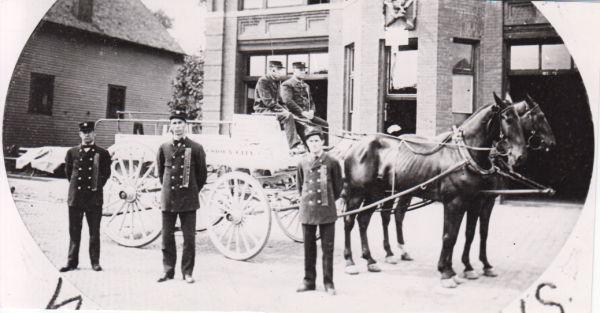 Ambulance practice