AKRON, Iowa -- Most years by this time, corn and soybeans have sprouted in fields along the Big Sioux River.
This year, some of those fields remain under water and are likely to remain empty, except for the stubble from last year's crop.
"We've got wet ground farther away from the river than normal. We've had ground under water since mid March. We're not going to be touching it," said Jon Harris, who farms five miles north of Akron.
Harris estimates he has 650 acres of ground that won't be planted.
"The biggest share of it has water standing on it," he said. The rest is just too wet. He has tried to farm it, but the saturated soil can't hold tractors and equipment.
Harris' situation is not unique in Siouxland. Farmers across the tri-state region continue to wait for soggy fields that have been continually swamped with rain and flood waters to dry out so they can plant corn or beans. They're running out of time.
Normally, corn would be planted by June 1. Plant after that, and farmers run the risk of losing the crop to an early freeze in the fall, said Joel DeJong, a field agronomist in the Iowa State University Extension and Outreach office in Le Mars. The window of time in which to plant soybeans and avoid an early freeze is also narrowing. Even if a freeze is avoided, late-planted crops produce lower yields.  
Fields have had little time to dry out between this spring's frequent rains, and some areas of Northwest Iowa near the Minnesota border have had 6-8 inches of rain above normal. DeJong said some farmers in that area got in the field for the first time just last week.
"It's a bigger headache this year than my memory tells me it's been," DeJong said of the challenging conditions.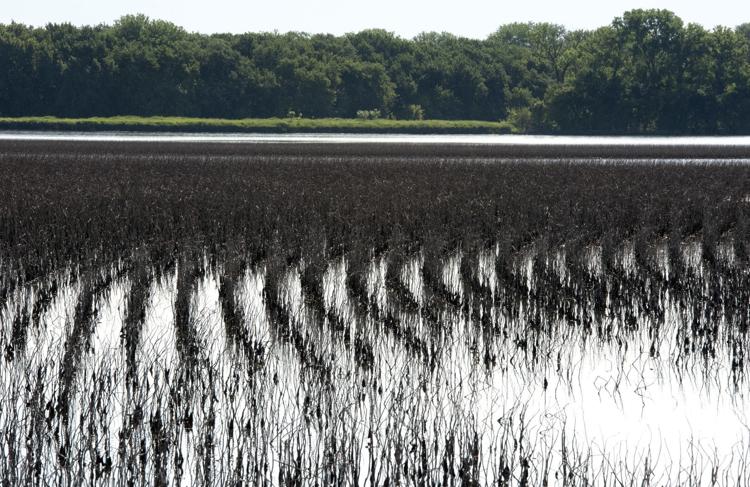 The past 12 months in Iowa have been the wettest on record dating back to 1895, Iowa state climatologist Justin Glisan said.
Last fall was the third wettest on record, and 2018 was the second wettest year, leading to saturated soil over much of the region going into the winter. Then came above average snow and rain totals from February through May.
"So that sets us up for the soil conditions we have. Any rainfall we have just runs off," Glisan said.
Or it just pools, unable to soak in, if it isn't running into a river and spilling out of banks into adjacent fields downstream.
In a good year, most planting would be done by now.
You have free articles remaining.
Monday's U.S. Department of Agriculture Iowa Crop Report showed that in Northwest Iowa, 75 percent of corn and 32 percent of soybeans had been planted by June 2. The five-year average for Iowa is 99 percent and 89 percent, respectively.
USDA reports show that wet weather has delayed planting in Nebraska and South Dakota, too.
If farmers can't get corn or beans in soon, they'll lose the season, DeJong said.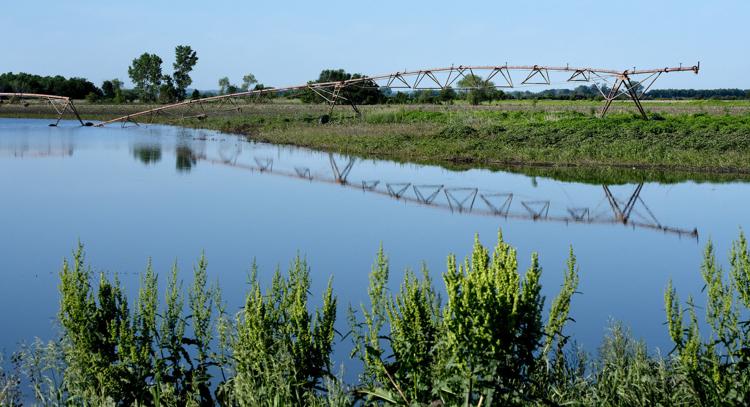 "It's really kind of late for most anything," he said.
Some farmers, Harris among them, will opt for prevented planting, choosing crop insurance payments that provide producers with a percentage of what they could expect from normal yields if the crops had been planted. Their land will remain idle, unless they choose to plant a cover crop that can only be used for grazing or haying, and not until after Nov. 1.
In Iowa, the final planting day for farmers to receive full crop insurance was May 31 for corn, while June 15 is the deadline for beans. Coverage is reduced by 1 percent for each day planting is delayed past those dates. 
After the final planting dates, operators who opt for prevented planting, rather than planting a crop, will receive 55 percent of their original crop insurance guarantee for corn and 60 percent for beans, according to insurance guidelines.
UNUSUALLY WET
Harris said he and others who farm along the Big Sioux expect to see fields under water briefly in the spring. But then it recedes, unlike this year.
"It's pretty unusual for us not to have the opportunity to plant something, at least on some of it," he said. "I don't know what the difference is. I know we've had some bigger rains that have caused trouble. It hasn't been fun the last couple years."
It's a mood DeJong said he's observed frequently while talking with farmers still waiting to plant their crops or planting in wet fields and hoping for the best. On top of that, crop prices generally are low, and trade tariffs have narrowed potential overseas markets.
"You can feel the stress in the rural area is elevated," he said. "It's been hard to find a ray of light on cloudy days."
Unfortunately, there have been too many cloudy days this spring.