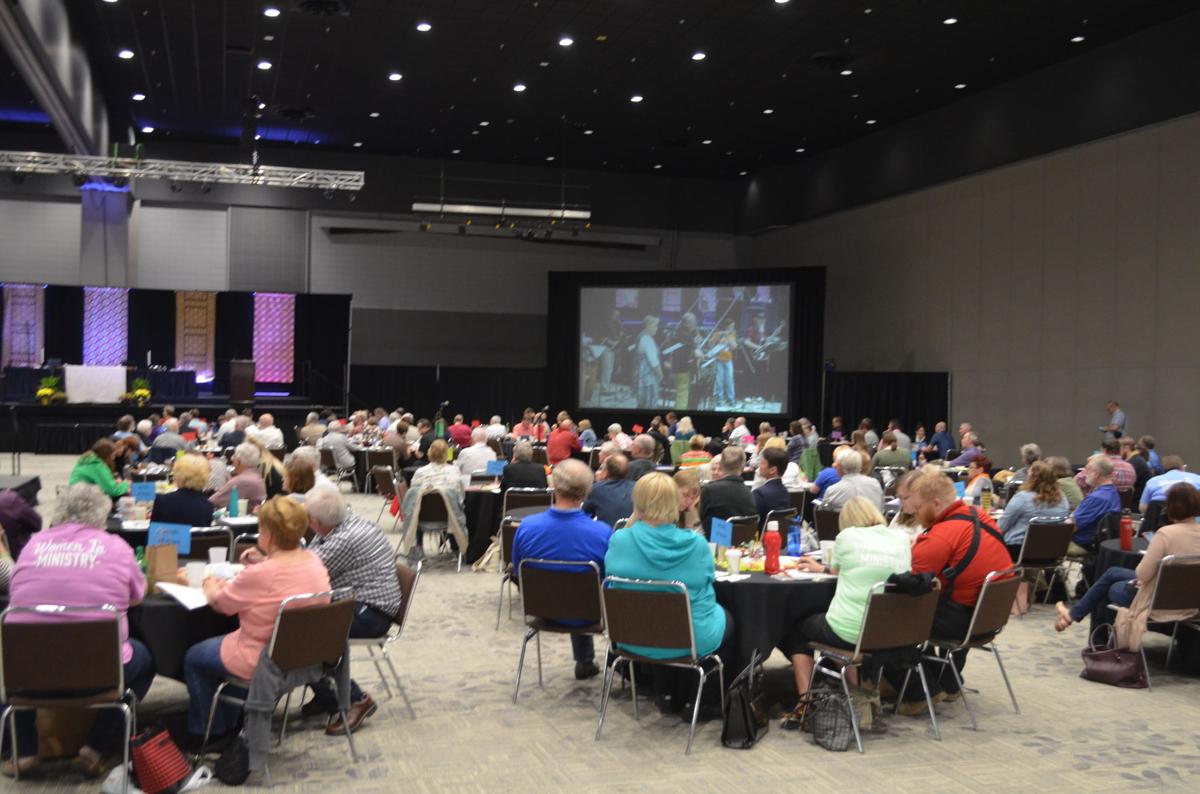 SIOUX CITY -- For the next several months, the Sioux City Convention Center will have less space to accommodate blockbuster events as part of the facility undergoes renovations. 
Renovations will begin inside one of the Convention Center's three galleries, gallery C, this week. The project was timed to coincide with the construction at the Courtyard by Marriott Hotel next door, which is expected to be completed in the fall. 
Rick Lecy, general manager of Sioux City Convention Center and Courtyard by Marriott, said the gallery will get an updated look.
"What we're doing is remodeling gallery C to be more of a formal ballroom, a little more quaint looking," Lecy said. They'll also be adding atrium space that will be attached to the new hotel, and that side of the Convention Center will get new restrooms. 
You have free articles remaining.
The other two galleries, which are the same size, will still be in use during the project, and smaller events that don't require the use of all three galleries can still be held at the Convention Center.
"We still have events in the other two galleries and our upstairs rooms and our other downstairs rooms," Lecy said. 
The renovations should be completed by mid-October, Lecy said. 
The Convention Center played host to the ELCA Western Iowa Synod Assembly and its several hundred attendees over the weekend, just before the renovations began. The assembly occupied much of the Convention Center as the group elected a new bishop. 
One of the Convention Center's largest annual events, the Siouxland Chamber of Commerce Dinner, will not be held at the Convention Center due to the fact that the dinner usually fills all three galleries. Katy Karrer, the Chamber's director of events, said a location has not yet been selected for this year's dinner, which is usually held in September. 
"It really depends on who the speaker is," Karrer said. 
Copyright 2019 The Sioux City Journal. All rights reserved. This material may not be published, broadcast, rewritten or redistributed.