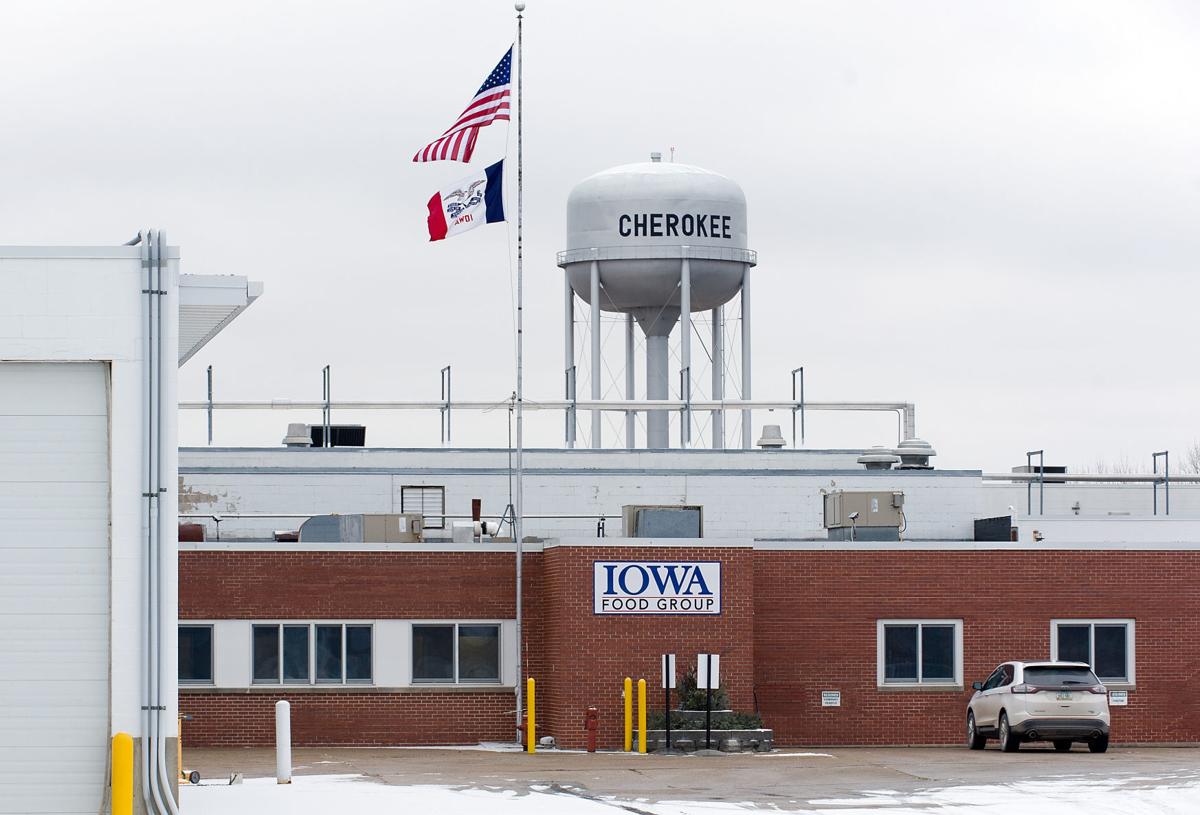 CHEROKEE, Iowa -- The startup firm that took over the former Tyson Foods meat plant in Cherokee said it has temporarily suspended production to raise more capital for the business. 
The move leaves an undisclosed number of Iowa Food Group employees in limbo.
In response to the news of the production pause, Cherokee Area Economic Development said in a Facebook post that it has reached out to Iowa Workforce Development "to see what can be done to help their employees." 
Iowa Workforce Development will host a presentation at Western Iowa Tech Community College's Cherokee Campus, 200 Victory Drive, on Friday from 2 to 4:30 p.m. to explain what benefits are available and help workers fill out claims. 
Iowa Food Group said it passed its Good Manufacturing Practices Food Safety Audit with an A+ score on April 4, only a few months after it moved into the long-dormant plant.
You have free articles remaining.
"Having now achieved each of these milestones and readied the plant to scale up production, IFG will be pausing production temporarily in order to recapitalize the company in preparation for the next stage of growth," the company said in a short news release.
The company began operations in January with around 35 people and expected to hire more over time. "We should be at 100 pretty quick this year," IFG partner Mack Zimmerman said in January. 
The release does not specify what will happen to the workers during the production pause. 
A group of investors with meat production experience purchased the multi-building, roughly 255,000-square-foot former Tyson plant for $2.35 million last September. Parts of the facility date to 1965, the year Wilson Foods opened as a pork and beef slaughter and fabrication plant.
Tyson purchased the plant in 2001 and operated it as a deli foods plant. The community was caught off guard in July 2014 when Tyson announced it was closing the plant due to its age. At the time of the closure, Tyson was Cherokee's second-largest employer with around 400 workers.
At the time it began production, Iowa Food Group planned to take beef, chicken, pork and lamb (slaughtered elsewhere) and process it for retail or food service: slicing, dicing, marinating and packaging. 
Copyright 2019 The Sioux City Journal. All rights reserved. This material may not be published, broadcast, rewritten or redistributed.