SIOUX CITY -- Wesley Tillo, 4, was becoming a bit of a gourmet when he and his brother Camden, 1, made trail mix with pretzels, popcorn, dried banana slices and M&Ms at the Dorothy Pecaut Nature Center on Monday morning.
"Since so many kids are spending too much time playing video games, I wanted my boys to appreciate the world around them," the brothers' mom, Anya Tillo, of Sioux City, said. "That's why I'm so grateful having the Dorothy Pecaut Nature Center in the area."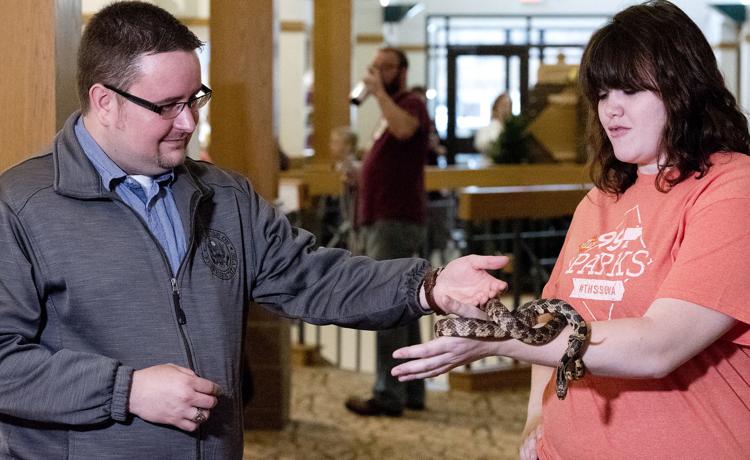 The 4500 Sioux River Road facility was the kickoff site of the "99 Counties, 99 Parks" initiative, a statewide effort to encourage people to explore the outdoors by highlighting one park in each of Iowa's 99 counties.
"I think it is only fitting to kick off this initiative at Dorothy Pecaut, since I'm so familiar with the trails," said longtime Sioux City resident Debi Durham, who serves as director of the Iowa Economic Development Authority and Iowa Finance Authority. "It is even more appropriate that we're introducing the effort on Earth Day."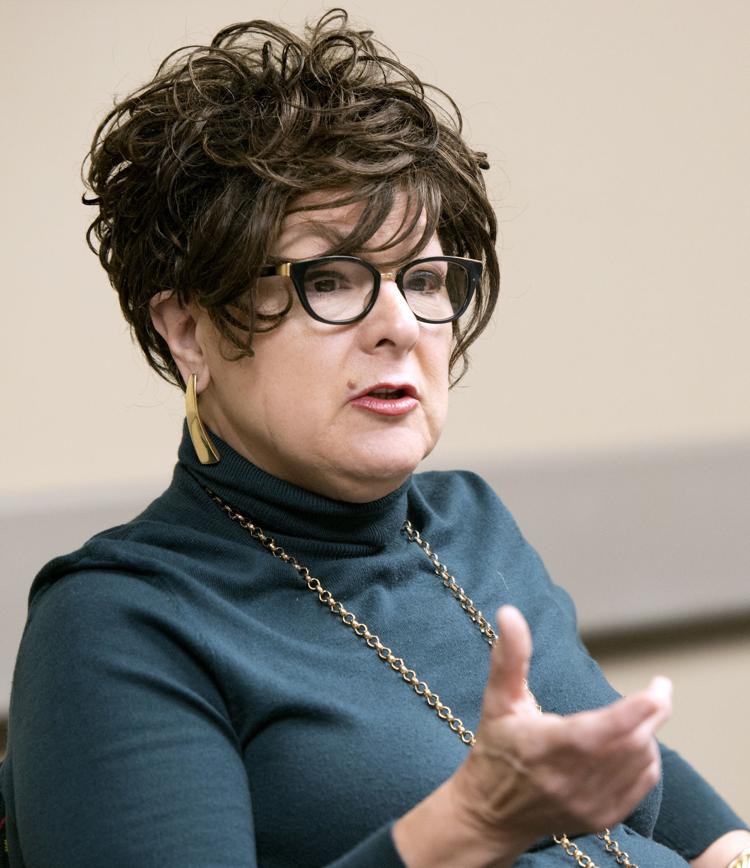 You have free articles remaining.
Durham was joined by Tom Hazleton, CEO of Iowa's County Conservation System, in announcing the project, which highlights the wide array of recreational activities that the state has to offer within its county parks.
"Most people don't realize that state has more than 1,800 county parks encompassing nearly 200,000 acres," Hazleton said. "We annually welcome about 24 million visitors, but we're looking forward to hosting even more people this summer."
Durham said having more residents visit the state's parks will help Iowa become one of the healthiest states in America. Just as important, local tourism represents a significant part of the economy, she said.
"Right now, the state's economy happens to be rocking," she said. "Having more out-of-state visitors discover how wonderful Iowa parks are, the more likely they'll want to make Iowa their home."
This is why Durham is encouraging people to take a selfie of themselves at a "99 Counties, 99 Parks" display while sharing the photo at traveliowa.com/99parks in addition to other forms of social media.  
"Families can definitely make a game of it by going to as many of Iowa's parks as possible."
However, Wesley Tillo wasn't interested in getting his picture taken. All he wanted was to eat his nutritious and delicious trail mix.
"This is really good," he said.
Copyright 2019 The Sioux City Journal. All rights reserved. This material may not be published, broadcast, rewritten or redistributed.