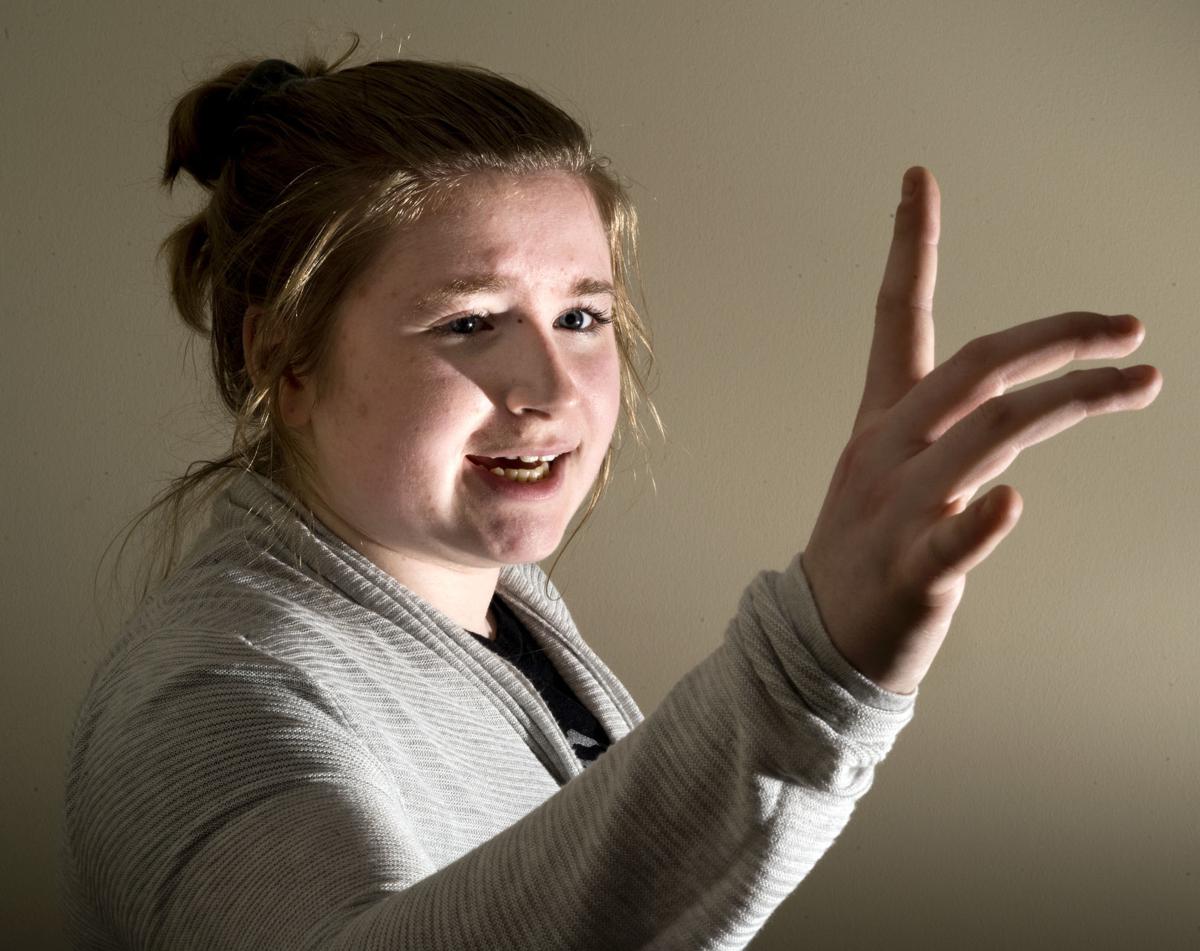 SIOUX CITY -- Reciting Noah Buchholz's poem "The Moonlight" puts Foster Johnson in a somber mood, while Percy Bysshe Shelley's "Love's Philosophy" brings out the playful side of the Dakota Dunes girl.
However, it is Juan Felipe Herrera's "Let Me Tell You What a Poem Brings" that crystalizes everything poetry has come to mean to her.
"I love that particular poem because it is all about poetry," Johnson, 17, explained. "It is also so much fun to do."
Nearly 1,200 Iowa students, grades 9-12, participated in this year's Poetry Out Loud programs at the school and district level, memorizing and reciting poetry in front of classmates and judges.
A Bishop Heelan Catholic High School junior, Johnson took a first-place finish at the Iowa State Poetry Out Loud, held March 3 in Des Moines.
For her victory, she received a $200 cash prize, $500 for her school to purchase poetry books, as well as an all-expense paid trip to Washington, D.C., representing Iowa, April 30-May 1, during the Poetry Out Loud national finals.
That's pretty impressive for Johnson, who has been participating in Poetry Out Loud for the past three years.
"I made it to state when I was in ninth grade and nationals this year," she said, smiling. "I'm so excited!"
A Heelan show choir and chorale member, Johnson has also acted in musicals at Lamb Arts Regional Theatre. She even has a plum role in her school's musical production of "Mary Poppins."
You have free articles remaining.
"I get to play Miss Andrew, the mean nanny," she said. "I get to be nasty."
Johnson also plays piano and ukulele.
"Music has always interested me," she said. "I think it's because music appeals to my rational side."
A student who either wants to become a trauma physician or a science teacher when she grows up, Johnson said music is all about counting beats and measuring notes.
"You can apply a lot of math theory into the interpretation of music," she said. "The two work well together."
On the other hand, poetry appeals to Johnson's artistic side.
"I don't think I'll ever be able to write poetry," she said. "But I can interpret poetry."
That's been Johnson's approach in Poetry Out Loud competitions.
"When a poem moves you," she said, "you must find a way to make it move for the audience."
Giving a brief recitation of "The Moonlight" allowed Johnson to showcase her serious side.
"Poetry is all about words," she said. "You have to bring those words to life."
Copyright 2019 The Sioux City Journal. All rights reserved. This material may not be published, broadcast, rewritten or redistributed.