SIOUX CITY -- Dolf Ivener offers a dire warning for Iowa lawmakers intent on raising costs for solar panel users.
"It will destroy my industry," said Ivener, a Sioux City businessman who installs solar panels for smaller users. "They're going to show that the legislature is in the palm of MidAmerican (Energy's) hand. So that if you are going to spend that money for a solar system, what would make you believe that next year they're not going to come out and say, 'Well, no net metering at all'?"
MidAmerican, which serves a large area of western Iowa, and other rate-regulated utilities would be allowed to charge solar customers for their use of the electric grid and and put the revenues toward infrastructure maintenance, under a bill approved by the Senate last week. The bill, Senate File 583, passed 28-19 vote with mostly Republican support.
A similar bill, House File 669, has passed a House committee and is awaiting full debate in the chamber. It would permit rate-regulated utilities to charge solar panel owners $330 a year.
Current customers would be grandfathered in, so they would see no rate change.
Proponents of the legislation point out Rural Electric Cooperative and municipal utility solar customers share in the infrastructure cost, but solar customers of the rate-regulated utilities do not.
Don Kass, a member of the Plymouth County Board of Supervisors, favors the legislation. He isn't fond of the various incentives given to solar panel owners, such as tax credits.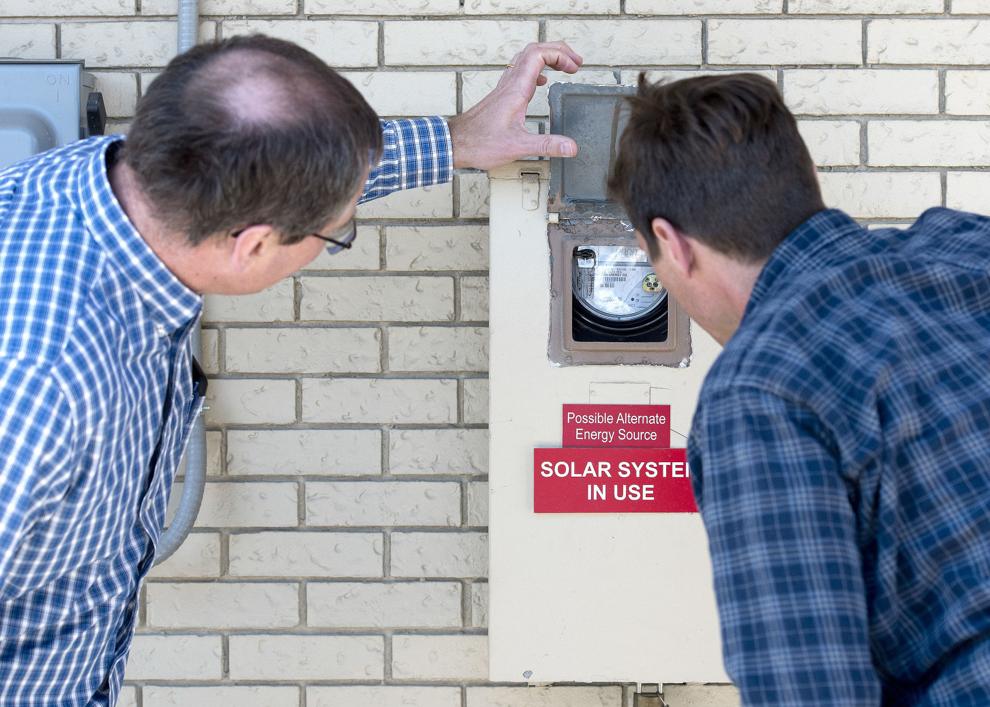 "The so-called green energy movement, while commendable, also has to be couched in reality," Kass said. "When you get this far north, things like solar don't work as well as they do, say, in Florida."
But Ivener and others point out that solar power has becoming increasingly popular in rural Iowa as farmers and other small businesses look to reduce their electric costs.
Ivener's solar business, called Hog Power Energy, focuses on installing solar panels on hog confinements. He also has developed systems to power irrigation systems.
The firm has also completed solar roof arrays on a host of commercial and residential buildings in Sioux City and other area cities.
Statehouse Democrats proposed an amendment excluding farmers from the new solar fees, but it was defeated with most Republicans voting against it.
Solar panels are commonly promoted as a cost-effective energy solution due in large part to "net metering," which allows the owners of solar systems to sell electricity back to the grid during times of high power production. Those who oppose the legislation say it would tilt the economics of net metering to such a degree that solar would be less economically viable. 
According to the Solar Energy Industries Association, as of the fourth quarter of 2018, Iowans had installed 96 megawatts of solar capabilities, enough to power 10,138 homes. The state gets roughly 0.14 percent percent of its electricity from solar, and solar is believed to support 844 jobs in the state.  
For its part, MidAmerican has been a major backer of the legislation. In February, the utility company released a statement saying the current system shifts the costs of solar panels from the owners of the panels to other customers. 
"Growth is possible when policies allow all customers to benefit from renewable energy. If this legislation can fix the cost-shift, then solar energy can have an even brighter future in Iowa, just like wind has experienced in the past decade," Adam Wright, MidAmerican Energy president and CEO, said in the statement. "Common sense legislation focused on keeping costs low and affordable for everyone provides the best opportunity to grow solar in Iowa."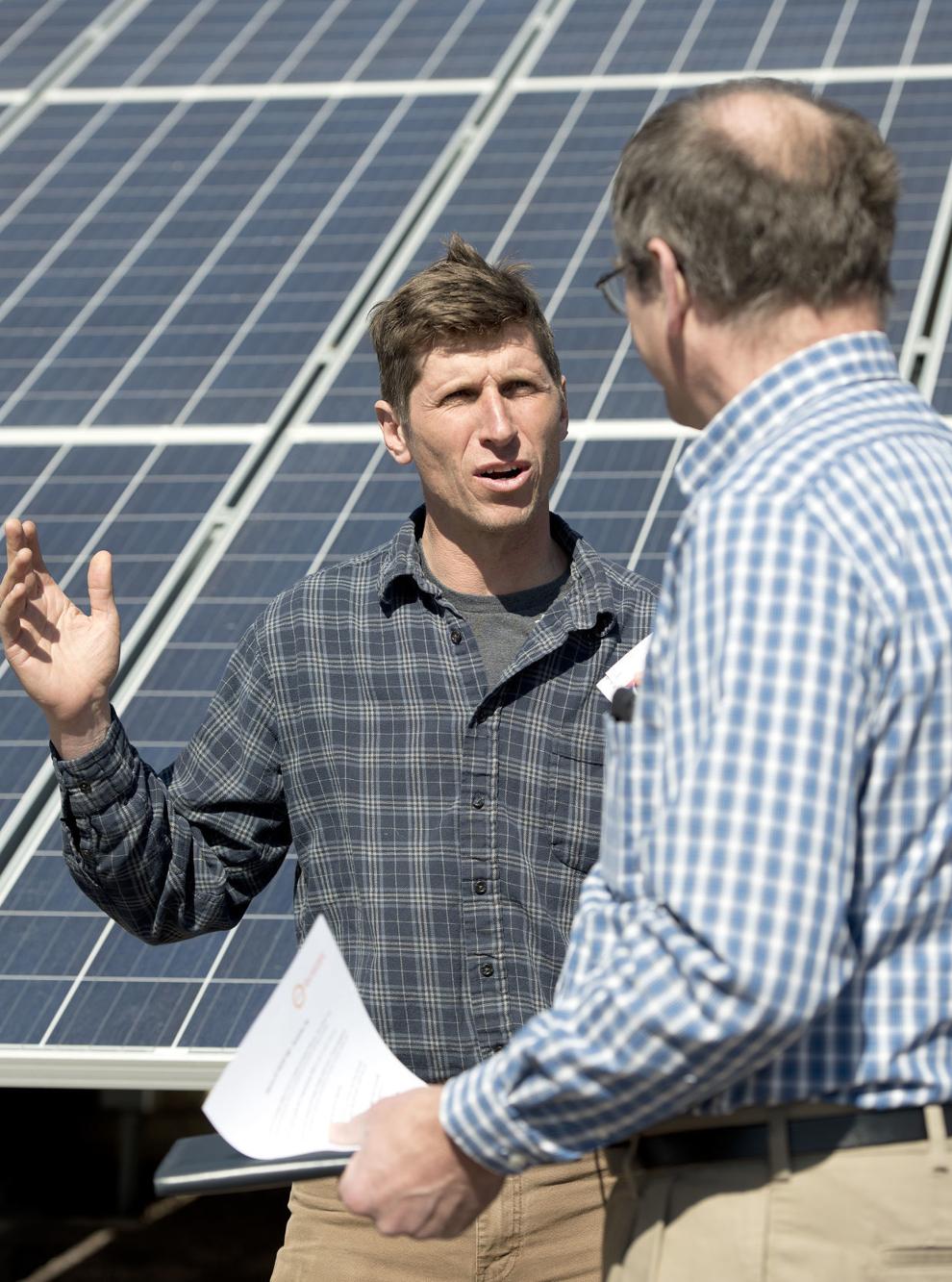 Ivener said the utility would prefer not to give solar panel owners credit for their electricity via net metering; the credit given to those customers is higher than what MidAmerican pays for electricity wholesale. 
Solar panel owners, Ivener said, pay for infrastructure as it is, just as all other power customers do. 
"I already pay $10 on my electric bill for infrastructure," he said. "Explain that to me, what was that $10 for?"
Meanwhile, Paul Rekow, a member of the Iowa Solar Energy Trade Association and a renewable energy advocate, said the legislation is just an attempt to do an end-run around the Iowa Utilities Board, which he says should be in charge of these policy decisions. 
"The for-profit utilities in Iowa are regulated by the Iowa Utilities Board. This should not be a legislative issue, it's a Utilities Board issue," Rekow said.
"What they're trying to do is, they're trying to circumvent the Utilities Board. They went to the Utilities Board two years ago trying to get some changes, the Utilities Board said, 'No, we don't have enough information right now, we need to do a three-year study. At the end of that three years, we'll come back and look at the rates.' That three-year study period is not up, they're in the middle of the second year."​
Copyright 2019 The Sioux City Journal. All rights reserved. This material may not be published, broadcast, rewritten or redistributed.