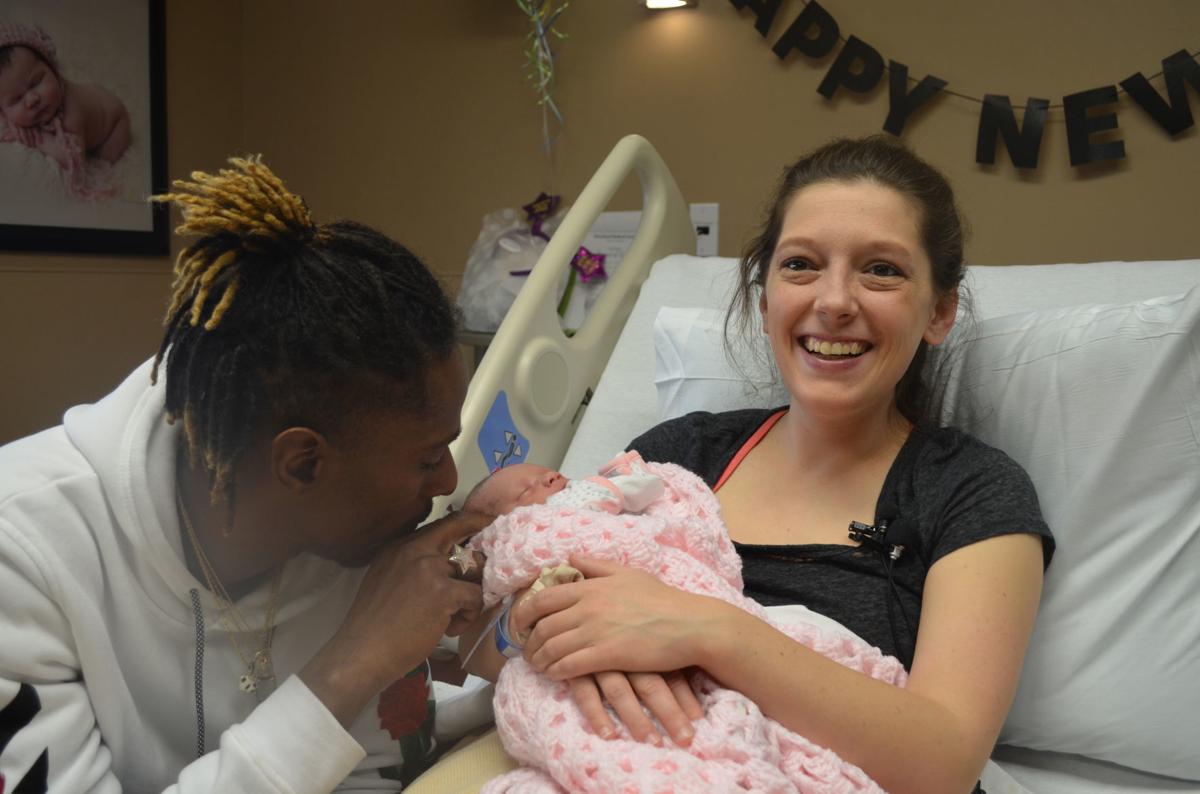 SIOUX CITY -- Kirsten Brewer's original due date wouldn't lead one to think hers would be the first baby born in Sioux City in 2020. 
Her baby daughter, Jailah Monaé Brewer, was born at MercyOne Siouxland Medical Center at 5:10 a.m. New Year's Day, making her the first 2020 birth in the city. The baby's arrival was several weeks ahead of schedule. 
"My due date's not even until the 26th, so I mean, she's pretty early," Brewer said, holding her eight-hour-old baby in her hospital bed. 
The 19-inch-long Jailah weighs five pounds, four ounces. She was fast asleep, calmly unaware of the significance of her birth, while local media crowded into her mother's hospital room, which was festooned with New Year's decorations put up by MercyOne staff. 
Mother and daughter had company in the hospital room Wednesday afternoon -- Jailah's father, Shai Dotson, Brewer's mother, Kim Graves, grandmother Toni Boschker, and Jailah's brother, five-year-old Jayse, were all there. Jayse was napping on the sofa. 
It all happened very fast, beginning around 4:45 a.m. Brewer said she couldn't sleep, and her contractions became more and more frequent. Boschker (Jailah's great-grandmother), rushed Brewer to MercyOne well before the crack of dawn.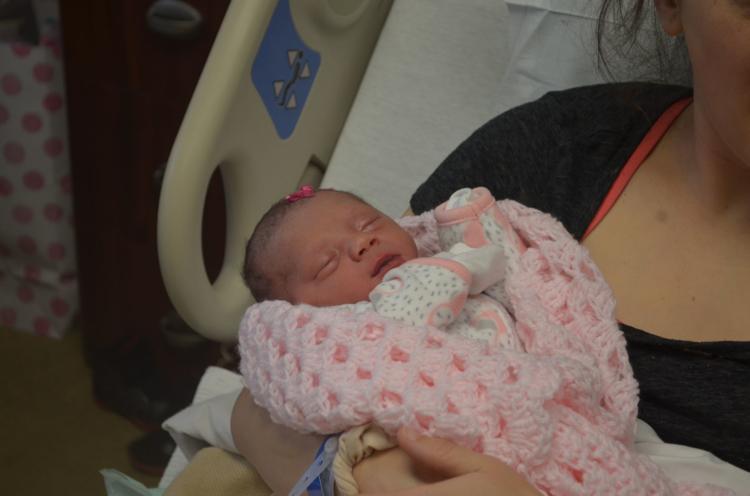 "I got up here, I was literally here probably 10 minutes, and she was out," Brewer said.
"When I got here, and I got to the room down the hall, (Kirsten) was still in her T-shirt, she didn't even get time to change her T-shirt," mother Kim Graves said. 
The birth was, essentially, natural -- Brewer got neither an epidural nor an IV during the delivery, though she did get some lidocaine for the pain. Two nurses delivered the baby. 
The baby may be able to go home Thursday night, Brewer said. 
Jayse was reportedly hoping for a baby brother, but he came around to the idea of a baby sister.  
"Now he's all like, 'Mom, can I hold her? Mom can I hold her?'" Brewer said.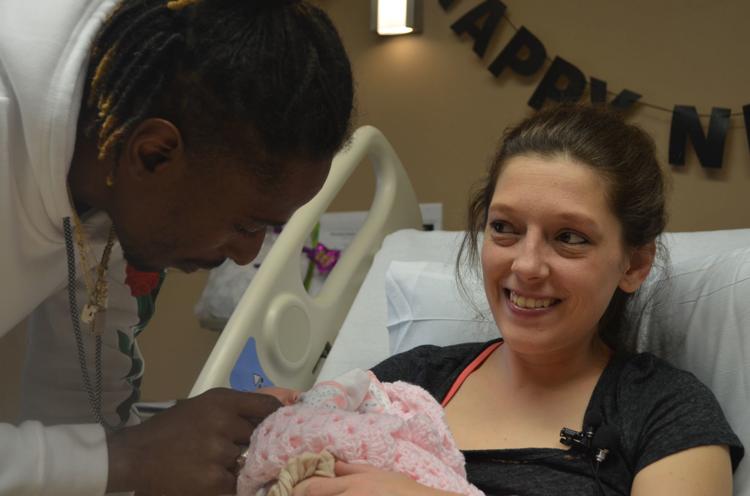 They chose the name Jailah, Brewer said, in part because they wanted something that began with a J, to complement Jayse. 
"My sister kind of helped me out with it," Brewer said. 
Mary Ostrihonsky, an RN-BSN at MercyOne who's worked in obstetrics for more than 38 years, said a New Year's birth has long been a celebrated occasion. (Ostrihonsky was working in the delivery area Wednesday afternoon, but was not there at the time of Jailah's delivery early in the morning.)
"It used to be very well-known, if there was a New Year's baby born, they got lots of gifts, and so we try to continue that tradition, and make them experience it as something exciting," she said. 
Get local news delivered to your inbox!
Subscribe to our Daily Headlines newsletter.