SIOUX CITY |  After scanning the room at a recent job fair, Jerod Walding made a beeline to the Seaboard Triumph Foods booth.
The 42-year-old Sioux Cityan stopped by to make sure the company had received his application for a maintenance job at its soon-to-open pork plant.
"I'm just looking to advance my career a little bit in maintenance," Walding said after receiving assurances his application was in the company's pipeline. "A brand new facility and I'm just kind of looking to grow with a brand new company — nobody really knows what to expect — and I'm hoping to move up into the management field a bit more, which I haven't had a real lot of opportunity to do."
A week earlier, Seaboard Triumph Foods had started hiring 900 hourly workers for the initial shift at the $300 million plant, which is nearing completion and expected to start slaughtering hogs around July 31. As of last week, the company also has filled about 41 of 200 salaried positions.
It's been at least a half century since a food processor in Siouxland has hired so many people at one time. Bridey Hayes, STF director of human resources, described the monumental challenge as akin to trying to eat an elephant.
"How do you eat an elephant? One bite at a time," Hayes said.
Three months ago, in the midst of constructing the more than 900,000-square-foot plant in the city's Bridgeport industrial area, company officials felt confident enough in their recruitment efforts that they announced plans to add a second shift in May 2018. The move will create an additional 900 hourly jobs, raising the total workforce to nearly 2,000.
Nearly doubling the employment will put further strain on an already tight labor market. Some community leaders believe the mass hiring will lead to increased competition for workers in a region already short of labor and drive up wages, particularly in the region's large food processing industry.
STF officials hope to hire as many workers locally as possible, but, with unemployment at near historic lows, they acknowledge their recruitment efforts extend well beyond the tri-state area.
Immigrants, a cornerstone of Sioux City's meatpacking industry dating to the late 1880s and the rise of the city's once-thriving stockyards, are widely expected to fill many positions. Seaboard Triumph officials said they are open to hiring refugees from other nations, as long as they meet qualifications for the job, are at least 18 years old and are in the United States legally.
St. Joseph experience 
The largest private capital investment in Sioux City history and the first all-new pork slaughter plant built in the United States in a decade was announced in May 2015 by St. Joseph, Missouri-based Triumph Foods and Seaboard Foods, a subsidiary of Merriam, Kansas-based Seaboard Corp. The two integrated pork producers, who have cooperated in the past, formed a joint venture for the Sioux City project, with each firm owning a 50 percent share.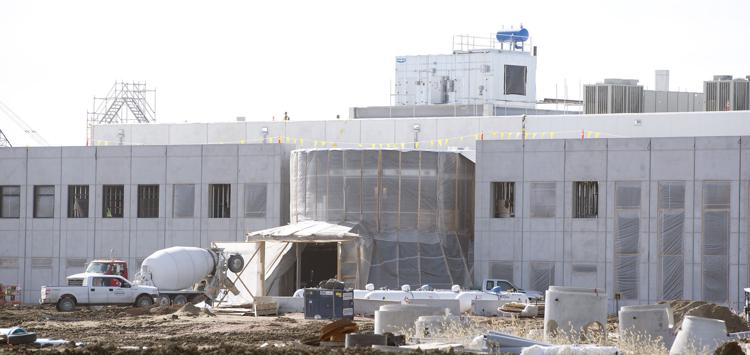 The state-of-the-art complex will be nearly identical to the pork plant Triumph Foods operates in St. Joseph, Missouri. The Northwest Missouri plant opened in January 2006 with 500 employees but has grown to 2,800 in the decade since, nearly the exact same amount St. Joseph's population has increased over that period, according to a release from the company. It took 18 months for the St. Joseph plant to double its initial workforce to 1,000, but Seaboard Triumph Foods Chief Operating Officer Mark Porter noted that had more to do with mechanical issues at the plant than worker availability.
In recent years, the plant demographics have changed. At one time, Hispanics made up more than half of the workers, but more recent figures break down the workforce as 29 percent Asian, 28 percent white, 26 percent Hispanic and 17 percent black.
Immigrants make up a sizeable portion of the workforce, including refugees from the war-torn African nation of Sudan and the southeast Asian nation of Myanmar, formerly known as Burma.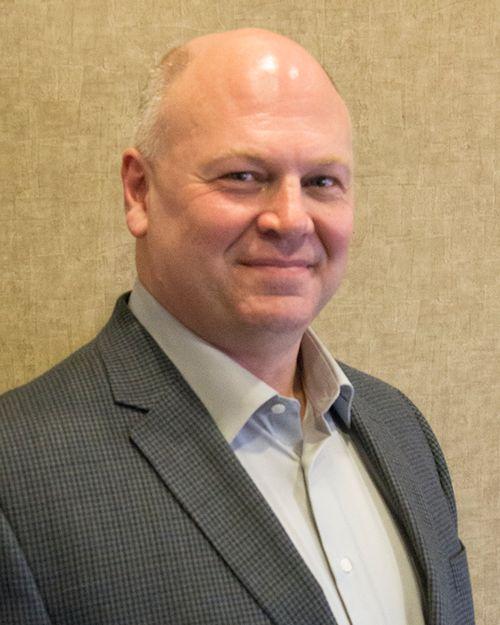 Porter said Triumph Foods has a "strong connection" to Myanmar and directly advertises to the country's displaced citizens housed in refugee camps. The foundation of Triumph Foods relationship with Myanmar was formed through the Catholic Charities Kansas City - St. Joseph office in 2010, according to the St. Joseph News-Press.
Local immigration officials say Siouxland does not currently have a significant population of Myanmar refugees.
Porter said company officials aren't sure how the demographics of the workforce will eventually look. He noted he recently reached out to the Mary Treglia Community House, a Sioux City-based nonprofit that has helped immigrants and refugees get acclimated to their new surroundings since 1921.
He said Seaboard Triumph is more than willing to offer newcomers to the area a job and he views the services of Mary Treglia as something that can benefit employees, whether that's through an English as a second language course or other support services the nonprofit provides.
Amy Chabra, Mary Treglia Community House executive director, also views the potential pairing as mutually beneficial.
"With our English language classes, I really feel our students are ready to go into the workplace," she said. "So, hopefully, we'll be able to build these relationships across our internal borders in the realm of Sioux City and Siouxland."
Chabra said she wasn't aware of any mass number of immigrants or refugees preparing to move to Sioux City, and company officials also said they have no direct plan in place at the moment to support that effort either. However, Chabra noted she could see immigrants who already have family in the area relocating to the region due to the abundance of job opportunities.
"All our food processing plants offer competitive salaries and I think we'll see people moving," she said. "As refugees, they'll go to Sioux Falls or Omaha, but after awhile it's a free country and you can move where you like. I think we will see some more people through that."
Growing the market
You have free articles remaining.
Marty Dougherty, Sioux City's economic development director, said finding enough skilled labor has been one of the biggest challenges new and expanding employers have faced over the last few years, but he's hopeful the pork plant and other recent large-scale expansions could spur "real population growth."
The metro area has made progress in that area with the most recent U.S. Census estimates showing the metro area experienced a 0.3 percent increase in population from July 1, 2014, to July 1, 2015, elevating the total population to 169,140.
David Swenson, a professor and economist at Iowa State University, noted the Seaboard Triumph plant will more than offset the losses from the closure of Sioux City's John Morrell pork plant in 2010, when 1,300 jobs were eliminated.
"If you look at the larger-area labor supply considering not just the Sioux City metro, but Denison, Council Bluffs, and several smaller operations in Sioux County, there is quite a bit of skilled meat processing labor in the region," he said. "Sioux City should have no trouble attracting labor to the new plant."
Seaboard Foods President and CEO Terry Holton noted the "large, legal immigrant population, mainly Hispanic" already in the region during a recent interview with the trade publication Meatingplace.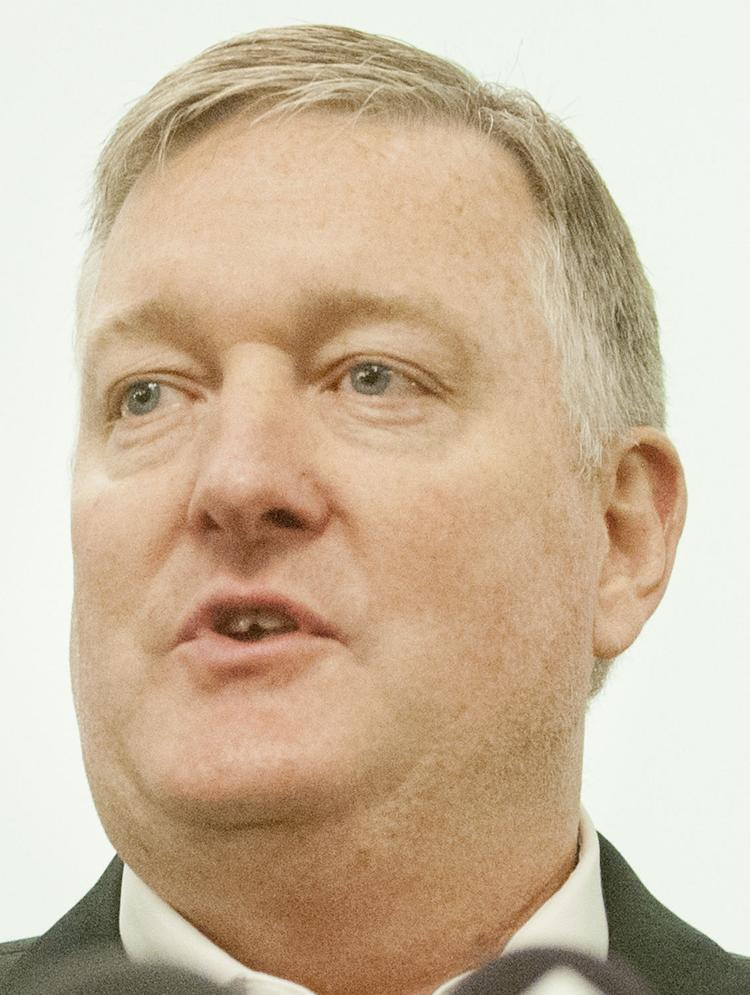 "Agriculture is the mainstay of this community and there are other plants in the area, so I think the mindset is there for this kind of work," Holton, a Cherokee, Iowa, native, told the publication. "That said, no matter where you go, labor is the biggest issue and the unemployment rate in Sioux City is about 4 percent, so, we've got to create a great working environment, provide adequate compensation."
Wages for entry-level jobs start at $14 to 15 an hour, and with scheduled overtime, workers can earn up to $50,000 annually, Porter said. 
In comparison, the Tyson Fresh Meats beef plant in Dakota City, Nebraska, recently advertised a starting wage of $14.67 an hour and a top rate of $19.50 an hour for processors. Tyson is the metro area's dominant employer, with more than 4,500 on the local payroll. Not since the beef slaughter and processing plant opened in 1966 has a food processor hired so many workers at one time.
With the labor market so tight, some local officials have expressed concern the new pork plant might poach workers from existing plants. To help combat that, Korey Menken arranged a series of meetings last year between Seaboard Triumph executives and top officials with several large employers that included Tyson and Le Mars, Iowa-based Wells Enterprises Inc., makers of Blue Bunny ice cream. Menken, then the director of workforce solutions for The Siouxland Initiative and Siouxland Chamber of Commerce, stressed the need to increase the pool of candidates in the tri-state region.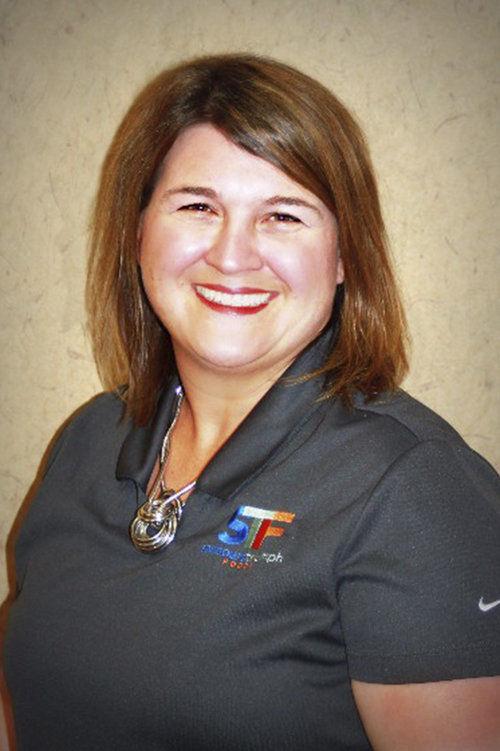 "How can we collaborate and bring people to Siouxland to Sioux City has really been that message there," Bridey Hayes said.
Although Menken left the Chamber and The Initiative in March to become the executive director of the Spearfish (South Dakota) Economic Development Corporation, Hayes and Porter said the effort Menken launched is continuing.
Recruitment strategies
Excitement to work at a new facility is just one of the factors Seaboard Triumph officials hope entice potential applicants.
There is no shortage of strategies company officials has utilized in its detailed tactical recruitment plan, which includes targeted digital advertising and more old-fashioned methods.
"Word-of-mouth is a good tactic," Hayes said. "All of our employees are recruiters."
Seaboard Triumph also is relying on traditional and social media to appeal to employment prospects. Prior to posting job openings, Hayes and Kirsten Wynn, the plant's recruiting manager, used social media — Facebook, Instagram, LinkedIn and Twitter — to build "their presence" and to teach people about the culture the company wants people to become part of when they work there.
"There might be people going to our website who aren't necessarily looking for a job — they are looking at more about the company, but they might then decide to look for a job or tell their neighbor or they know somebody who's looking for a job," Wynn said.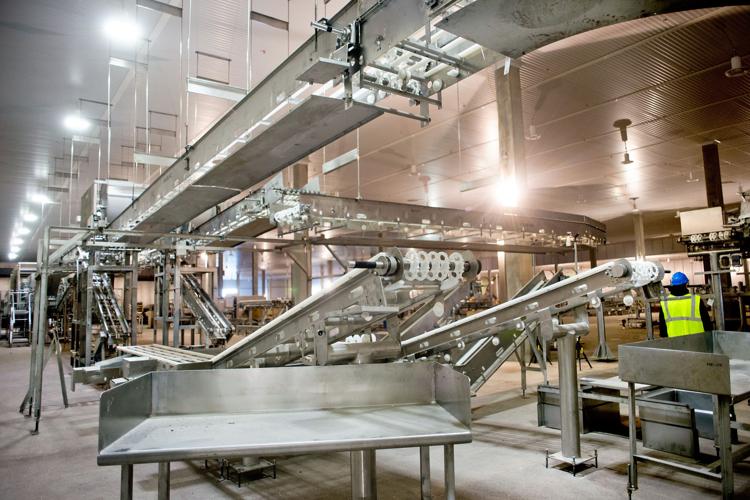 "Maybe somebody who will be finishing (his or her) education soon or somebody who is looking to make a change," Hayes added. "So really, that's where things have started. We'll be doing job fairs and career fairs, some recruitment advertisement — you know a number of more traditional things. We want to hire folks locally, but we also want to help draw people to Sioux City."
Opportunity to grow
Thanks to his previous tenure at Tyson's Dakota City plant — where he was a second-generation maintenance employee — Jerod Walding views himself as an ideal candidate for the new Sioux City pork processor.
"At Tyson Foods, they go by levels of maintenance experience and the top level is eight and I was a Level Eight mechanic," he said. "I've got my welding experience and my hands-on tools experience."
His visit to the Seaboard Triumph booth during the April 27 job fair at Western Iowa Tech Community College solidified his interest in working for the pork plant. As the start-up date inches closer, he remains hopeful he will be part of the initial team that keeps the plant up and running.
"Hopefully it works out for me, and hopefully I can make the company grow as well," he said.