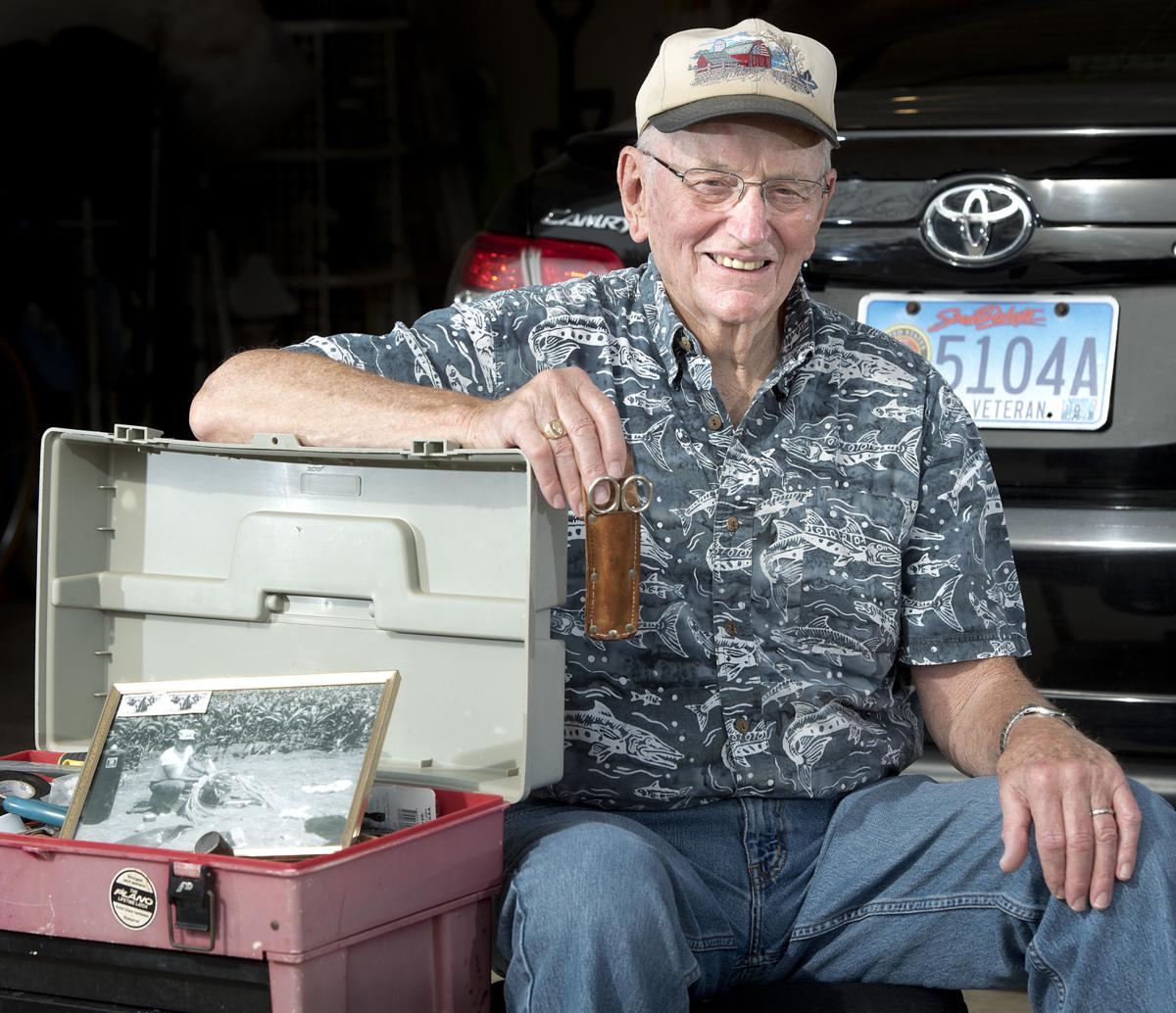 DAKOTA DUNES | Bob Stouffer was on a boat in the middle of the Pacific Ocean on his way to fight in Korea on Christmas Day 1951. 
"It was my 19th birthday, too," Stouffer, 83, added.
It wasn't a smooth holiday or birthday, either, he said, since there was a typhoon near Hawaii.
"We started getting into big swells... and the ship was bouncing around," Stouffer, who now lives in Dakota Dunes, said. "We hit waves, the bow would go under the water and the screws would come out. The boat would just tremble."
Stouffer was born in Nebraska and his family moved to Sioux City while his dad became a welder. When World War II started, the family bounced around to towns in Illinois while his father built tank landing ships in Seneca and military gliders in DeKalb. 
Out of high school, he was classified as A1 or "available for military service." 
"I knew I was going to be drafted and I didn't want to go into the Army. I didn't want to go to the Navy because I didn't think I would like being on a ship -- I know I wouldn't, now -- so I enlisted with the Marines," he said. "When I was in school, the Second World War was going on and all of our news was about the war, so I got... patriotic." 
You have free articles remaining.
When he first arrived in Korea in early January 1952, he was positioned in the mountains of the eastern part of what is now North Korea.
"God-awful country, never seen anything like it," he said. "The mountains were humongous. There was a stream between the mountains and it looked like hair."
He was placed in the signal company attached to the Marine headquarters division. His essential job was to lay and repair all of the telephone wires and set up battery operated switchboards at command posts. 
"(The telephone lines) got destroyed by various means," he said. "One thing the Koreans or Chinese would do if they found them (was) cut them thinking somebody would probably be out to fix it, and they would wait."
Telecommunication maintenance was a skill he learned on the fly in the service, he said, but it eventually led to his lifelong career as a lineman, cable splicer and supervisor for the Illinois Bell Telephone Company in Aurora, Ill., which is now owned by AT&T.
After a couple of months in Korea, he moved to the forward ammo company near Panmunjom, where he remained repairing and installing telephone lines and providing Marines with weaponry and ammo. He was dispatched in February 1953 with the rank of sergeant, and vividly remembers the day his ship pulled into San Francisco. 
"One morning, I heard a bunch of guys hollering on the boat, so I got up on the deck and the sun was coming up over the Golden Gate Bridge," he said. "I'll never forget it."