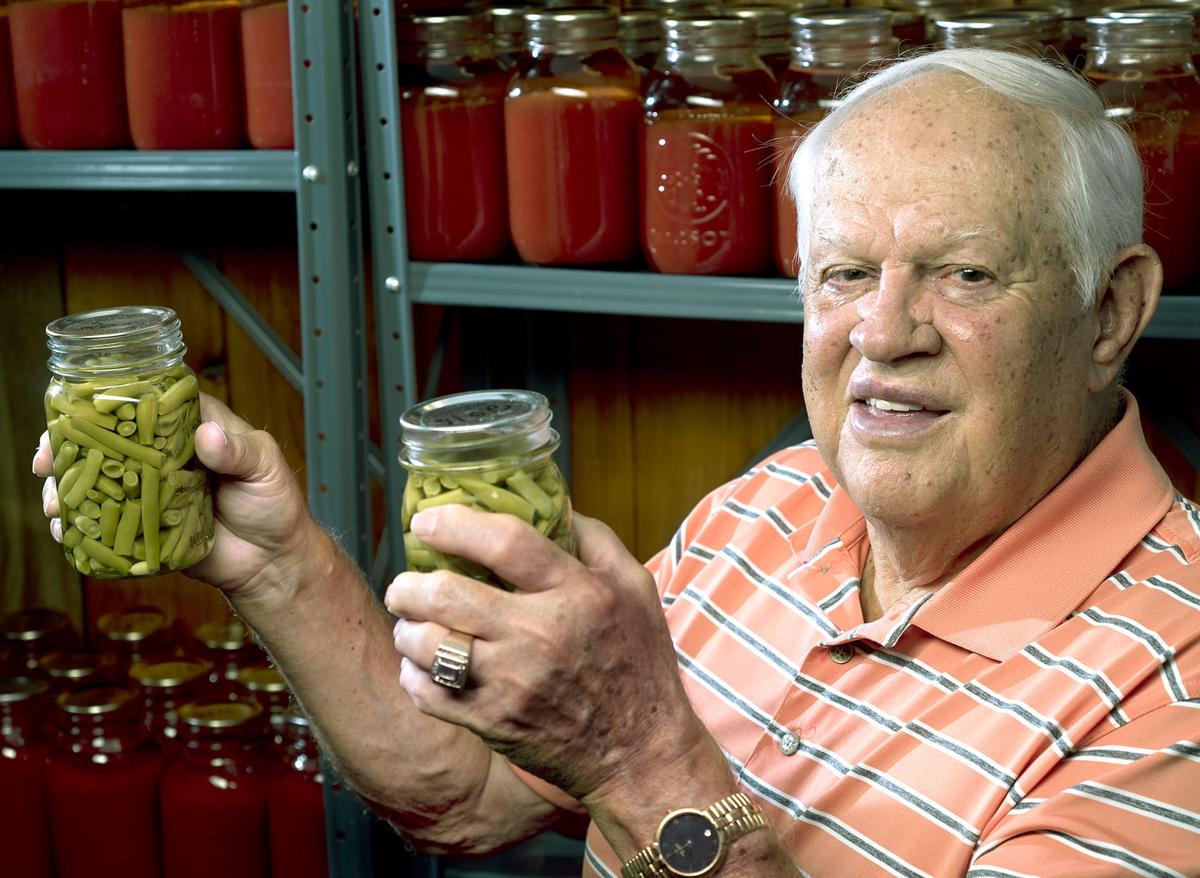 WHITING, Iowa | Donald Deen still remembers with vivid detail the time his ship was caught in a typhoon in the Pacific Ocean. 
"The waves were so high, they were going over the bow," he said. "The ship was taking like 30-degree rolls this way and then pretty soon it would come back -- you'd think it wasn't -- and then it would go back the other way."
That voyage, from the United States to Okinawa, Japan, was his first as a seaman in the U.S. Navy. The opening days of the journey had been plagued by violent seasickness. Later came the storm, which prompted the crew to button everything down, close the portholes, shut off the motors and ride out the turbulence.
"For just a kid being on there, 19 years old, it was pretty scary," he said.
Deen had grown up on a farm near Whiting, Iowa, and graduated from Whiting High School. After working at home for about a year, Deen decided since he was drafting age, he would join the Navy for four years. 
Deen, who's now 85, served in the U.S. Navy from 1951 to 1955, rising to the rank of seaman third class. During the Korean War, Deen worked aboard the USS General M. M. Patrick, a segment of the transportation system bringing troops to and from Korea.
The ship, which was run by civilians but maintained a crew of about 25 Navy representatives, made monthly trips between the U.S. and Japan, transporting up to 6,000 troops at a time.
Deen said he made about 10 trips across the Pacific during the war, often making stops at Guam and Hawaii to transfer passengers. His job included checking in all of the embarking and disembarking members of the ship, as well as typing out orders and completing other paperwork. 
He said that first typhoon was the worst storm he ever experienced aboard ship. 
"We didn't hit storms very often," he said. 
During his time aboard the vessel, Deen said he ran into several other northwest Iowans who were also serving. 
You have free articles remaining.
"I met a lot of people checking them on," Deen said. "I ran into several people from, like, Onawa, who were in the service and going over to North Korea."
Following a year aboard the transport vessel, Deen was stationed at the 14th Naval District Headquarters at Pearl Harbor, Hawaii. He would work there until 1955.
Reflecting, Deen said he believes the troops were welcomed back to America well. 
"I joined the (American) Legion when I first came back and was always treated real good," he said. "I thought the service treated us real good. I never thought there were any complaints -- not like in the Vietnam War."
After his return to Iowa, Deen attended business training school in Sioux City for accounting. He then went to work at a grain elevator in Whiting as an assistant manager. He would remain there for 13 years, doing the bookkeeping for the elevators in Whiting and Onawa. 
In 1970, Deen became office manager at the Monona County Rural Electric Cooperative in Onawa. After 15 years, he was promoted to general manager, a position he would hold until his retirement in 1993. 
Just like his consistency working more than a decade at both jobs, Deen has lived in the same house since the war. 
"I guess I didn't have any desire to move," he said. "I enjoy it here."
Last year, Deen received a certificate for 60 years in the American Legion. He also stays active through golf, gardening, canning produce and exercising.
For the past 25 years, Deen has been married to his wife Beverly. The Deens' blended family includes two daughters, five grandchildren and two great-grandchildren. 
Together, they enjoy traveling and going on vacations. He said he's been back to Hawaii, but not to Japan.