SIOUX CITY | A man few Siouxlanders knew left a giant mark on hundreds, perhaps thousands, of children on Monday as the bulk of his estate, valued at more than $2.1 million, was divided and awarded to 29 charitable organizations that work with children, 26 of them local entities.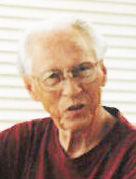 William E. "Bill" Johnson, a World War II veteran who died at the age of 91 on April 29, 2017, often remarked how he wanted to both enter and leave this world quietly. While he may have accomplished the former, his generosity magnified the latter. Loudly.
Johnson gave 13 organizations $86,826 apiece in a ceremony at the United Center on Monday. Additionally, he awarded 16 groups $64,619 each.
"Having not had a child of his own, Bill gave a lot of consideration as to what he could do with his residual estate after his passing," said Victoria Ford, of Sergeant Bluff, a friend of Johnson's the past 11 years and his power of attorney. "After some soul searching, he concluded he would leave (it) to children's charities to be used for the care, needs and wishes of children, primarily in the Siouxland area."
Checks were cut and issued on Monday by Baird, the firm that managed Johnson's investment portfolio and helped it accumulate wealth. Linda Scheid, executive director of the Food Bank of Siouxland, Inc., clutched a check for $86,826 and commented how the funds would be earmarked for children's needs.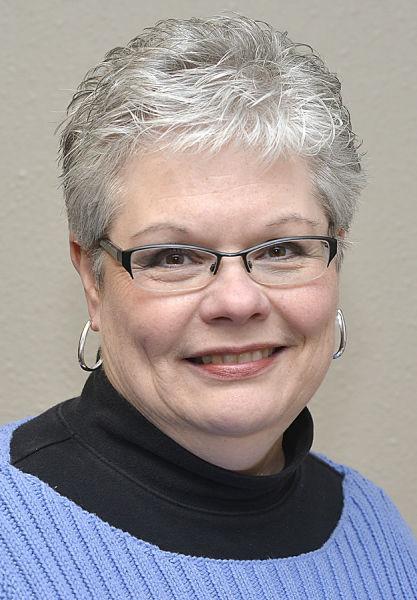 "We plan to use this to help our childhood nutrition efforts like the Backpack Program, our mobile pantries and the Mobile School Pantry Program," said Scheid. "We want to make sure children have enough to eat."
Scheid called this gift, the largest from a private individual she's ever experienced in 11 years working for the organization, "transformational." And the fact it came from a man with whom she, nor the local Food Bank, had any connection, left her flabbergasted.
"We don't have things like this happen," said Scheid. "I'd never heard of him and we had no connection with him at all. Oh, what a man. I am so sorry I missed him!"
That kind of reaction was repeated throughout the check-awarding event. Ford announced the gifts as leaders of the charitable organizations clapped and shook their heads in amazement.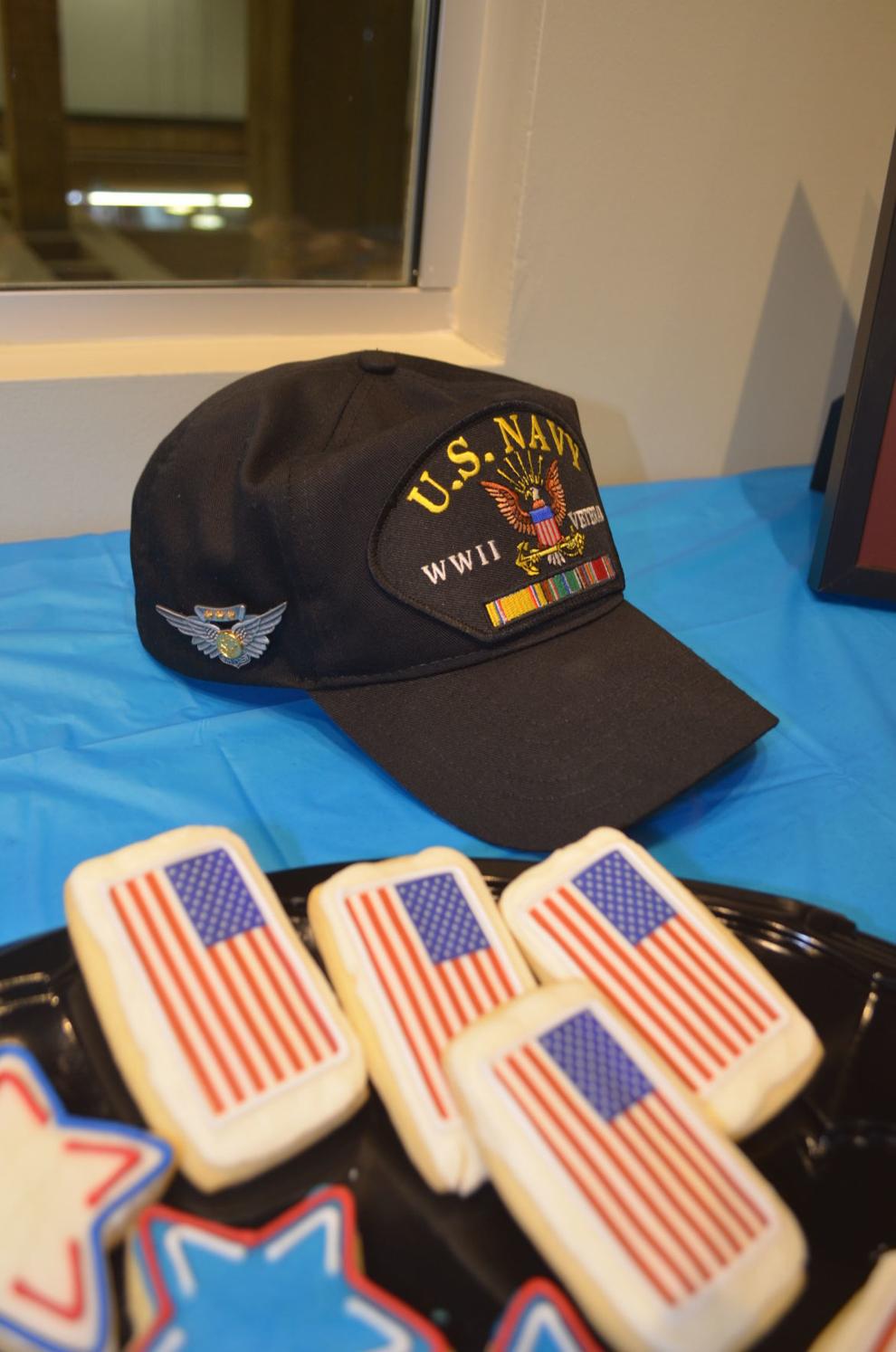 Ford did pull back the curtain a bit to allow those present to peek, if you will, at the man who made this possible. William E. "Bill" Johnson was born in Sioux City in 1925, the son of Philip W. and Bernice (Ruling) Johnson. Bill Johnson often said he lived in a dysfunctional household and, for the most part, left home at age 7-8 and resided under bridges or slept on the porch at a buddy's home.
Johnson was graduated from East High in 1943 and served a tour of duty with the U.S. Navy during World War II before heading back and graduating from Morningside College. Much of his wartime service involved work as a Navy combat air crewman in the South Pacific. He once detailed for a friend how his plane was shot down and that he and his crew spent three days in the Pacific Ocean before they were rescued.
He remained with the U.S. Naval Reserve after the war and earned his honorable discharge in 1952.
Johnson, who married and divorced twice, spent much of his professional career in Los Angeles, having moved west from Sioux City in the early 1950s. Ford said Johnson found his calling as a contractor installing infrastructure for the City of Los Angeles, leading a firm that worked to eliminate drainage issues plaguing the rapidly growing city.
When he wasn't working, Johnson teamed up with friends to build homes, duplexes and condominiums in a city whose housing demand far outpaced supply. One of the units he built, for example, was constructed for $110,000. It sold for more than $1 million.
Eleven years ago, Johnson returned to Dakota Dunes to be closer to a family member who would help look after him. Unfortunately, that family member died before he did.
Ford is a registered nurse whose husband, Kelly Ford, a 36-year military veteran who died of pancreatic cancer 10 years ago, filled the void and helped care for Johnson. She spoke of taking him grocery shopping, enjoying a dance in his living room, and listening to him recount his experiences in war and in business.
A child of the Depression, she said Johnson never wandered far from his frugal foundation. Rather than plop down a few dollars for new slippers, he grabbed his duct tape, applied where necessary and kept wearing his time-worn pair.
As the size of his portfolio grew, Johnson didn't alter his spending habits, at least not on himself. A trip to Fareway with Ford startled him when he was asked to pay $97.84 at the checkout lane. "He'd never spent that much on food before!" Ford said with a laugh.
And while he didn't spend on himself, he didn't shy away from helping others. A longtime tenant of a Johnson residence in California, for example, was the beneficiary of his generosity. The woman, who paid rent to Johnson for 20-some years, received the home after Johnson signed it over to her two years ago. The home is valued in excess of $1 million, Ford said.
Gifts distributed on Monday more than doubled that amount. In the end, Ford said, these gifts helped a man who, as a child, came from next to nothing, shower goodness upon hundreds, if not thousands, of others in and around his old hometown.
"It takes one person to make a difference in someone's life," Ford said. "I hope I helped Bill Johnson make that kind of difference."