SIOUX CITY -- Marto Brewing Company's Lavender Fields Forever was named the nation's top fruited wood- or barrel-aged sour beer during the 2021 Great American Beer Festival awards ceremony Sept. 10 in Denver.
"Even before we opened, we were thinking 'Wouldn't the GABF be the ultimate award to get?'" Marto owner Erik Martin said. "As a brewer it's the ultimate thing. Rod (Wellman) and I were talking, 'It's not the bronze, it's not the silver, it's the gold. It's pretty crazy thinking that of 101 entries in that category we win the gold."
The Sioux City brewery, open for a little over two years, was one of 30 breweries to have won medals as first-time entrants in the annual competition, considered one of the top professional brewing contests in the county.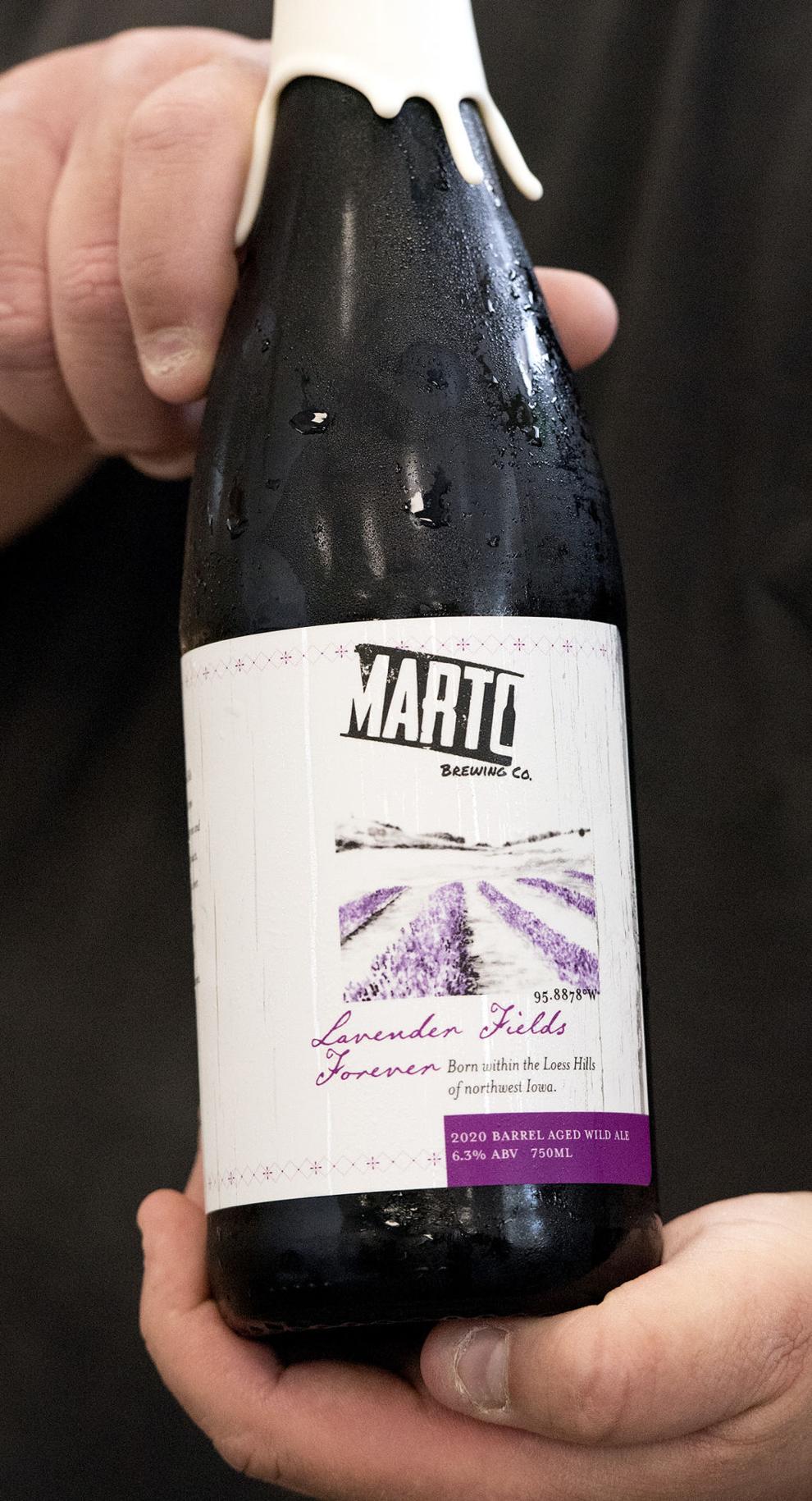 The contest is sponsored by the Brewers Association, a non-profit trade association that represents small and independent craft breweries.
"Hopefully, as a brewery, it gives us exposure to new consumers. It shows we're legit," Martin said.
"It builds your reputation. If you become well known as a GABF award  winner in certain popular categories it can just mean a financial boon to the brewery," said Wellman, a brewer.
"A wild fermented sour beer maybe not so much," he added with a chuckle.
Lavender Fields Forever was brewed and then aged for a year in barrels on blackberries, black currants and lavender sachets from Loess Hills Lavender Farm in Missouri Valley. It was fermented with saison yeast and brettanomyces, a "wild" yeast that adds earthy flavors. Lactobacillus, a bacteria, was added to give Lavender Fields its tangy, sour qualities.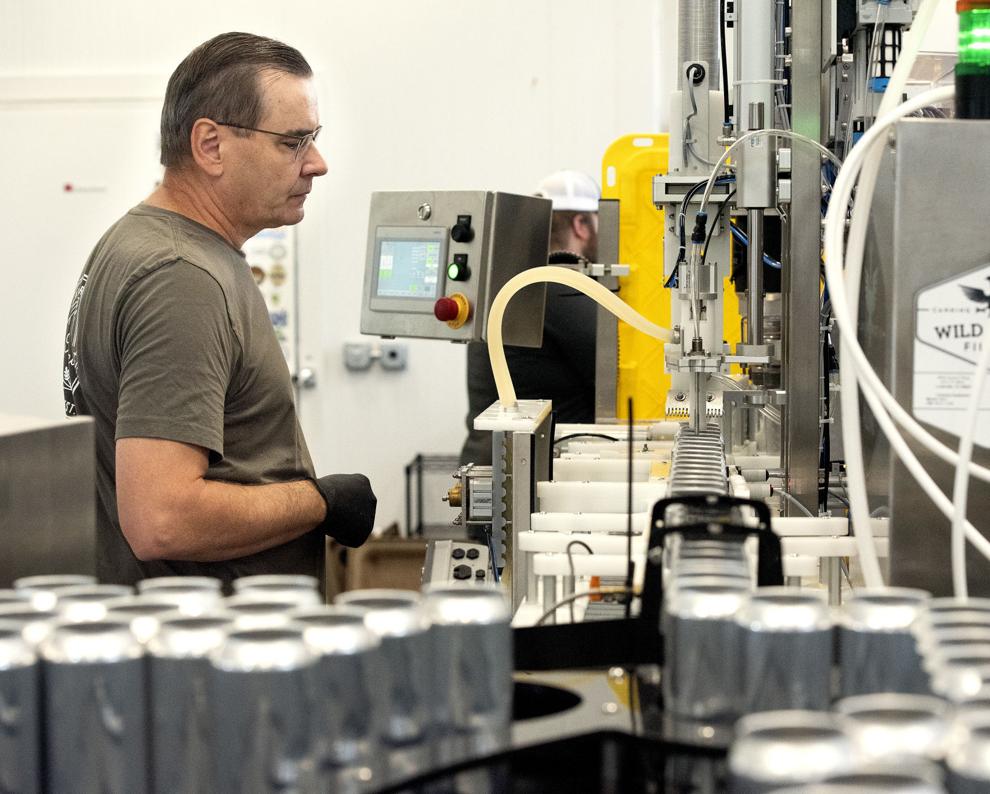 250 bottles of the beer were bottled in September 2020 and distributed to members of the brewery's Loess Hills Society club. It is 6.3% alcohol by volume.
Due to the unpredictable nature of brewing with the wild yeasts and the bacteria -- including possibility of contaminating non-sour beers -- combined with lack of brewhouse space and the low popularity of the beer style, the brewery has no immediate plans to produce another batch of the winning beer and has -- for time time being -- suspended its aged sour program.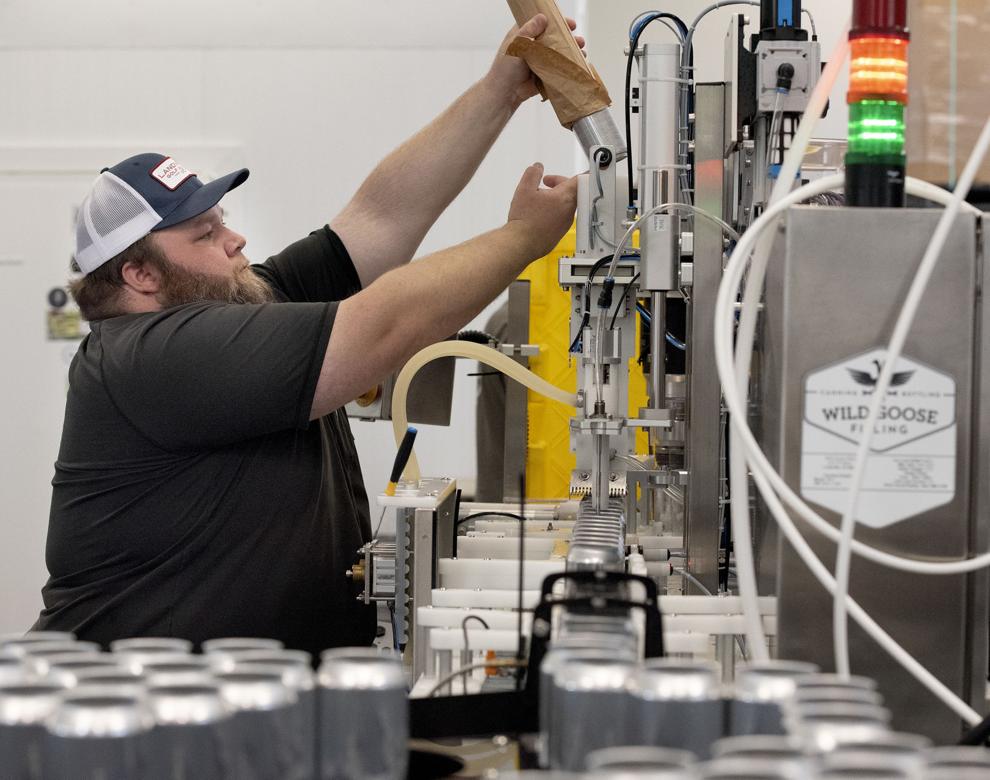 "Technically, it's one of the harder (beer styles) to pull off properly, Wellman said. "Putting into the right barrel, pulling it out at the right time, adding the right amount of fruit, all those different decisions along the way, adding the right bacteria... It's a difficult style to pull off."
"Someday we'll get to the point where we can experiment and do (those beers again)," Martin said.
He added that despite the hard work, Lavender Fields Forever was a "fun and sexy" beer to make.
Iowa breweries that won medals in the 2021 contest include: SingleSpeed Brewing Company of Waterloo and Cedar Falls, gold for Ring Around The Gose in the contemporary gose category and bronze for Tip The Calf in the session beer category; Pivo Brewery of Calmar, gold for Decorah Nordic Gruit in the historical beer category; Peace Tree Brewing of Knoxville, gold for Get a Little Hazy in the juicy or hazy strong pale ale category; Lion Bridge Brewing Company of Cedar Rapids, silver for The Disaster at Meux in the brown porter category; and Keg Creek Brewing Company of Glenwood, bronze for Old Marathon Barleywine in the wood- and barrel-aged strong beer category.
In Nebraska, Zipline Brewing Company of Lincoln won a bronze medal in the Dortmunder or German-style Oktoberfest category for its Festbier.
In South Dakota, Lost Cabin Beer Company of Rapid City won bronze for its Table Beer in the Belgian-style table beer or Belgian-style session ale category and Spearfish Brewing Company of Spearfish won a bronze medal in the imperial stout category for its beer, Bird Bones.
During the competition, 170 judges evaluated 9,680 entries from 2,192 breweries from all 50 states, Washington, D.C., and Puerto Rico, according to a press release from the Brewers Association. The awards ceremony was held as part of the association's Craft Brewers Conference.
"Despite being forced to cancel the festival portion of GABF, our brewing community rallied together to make this year's GABF competition one for the books—our largest competition judged to date," said Chris Swersey, competition director at the Great American Beer Festival. "Judges continue to be impressed with the quality and innovation of all entries they evaluated. The Brewers Association is proud to honor this year's deserving winners. We look forward to celebrating in person together next year."