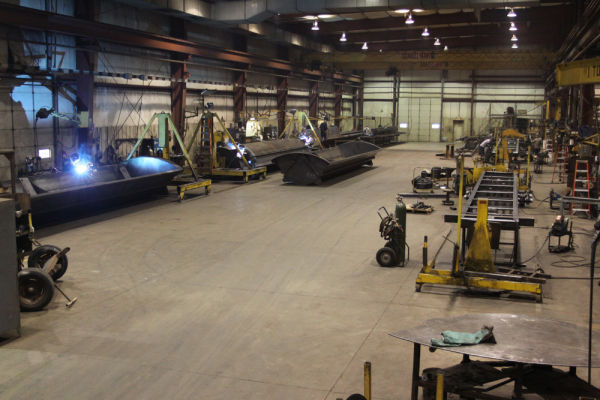 LE MARS, Iowa -- SmithCo Side Dump Trailers has been purchased by a Minnesota-based firm. 
According to a press release from Sleepy Eye, Minnesota-based Christensen Companies, SmithCo was purchased by SmithCo Holding, Inc., a part of the family of Christensen Companies. 
Greg Smith, a native of Lawton, Iowa, founded SmithCo in 1994. His aim was to design a side dump trailer that would meet the Federal Bridge Formula, eliminate dump trailer tip-overs and increase efficiency and revenue in the construction industry. 
You have free articles remaining.
"SmithCo's success is credited to our passion for unequaled quality, custom design solutions, and industry leading service," Smith said in a news release. "SmithCo offers the largest selection of side dump trailers in the world for a variety of markets including road and building contractors, aggregate producers, agriculture industry, amongst many others."
Smith retired from his position as SmithCo president and CEO. His successor is Scott Lovell, the former operations manager at SmithCo. 
All current SmithCo management staff will remain in their current roles, according to the release. 
The Christensen organization has been pursuing and acquiring companies over the past two years in a bid to diversify from the family's core pork business. 
Copyright 2019 The Sioux City Journal. All rights reserved. This material may not be published, broadcast, rewritten or redistributed.