SIOUX CITY |  Developers in the last six months have unveiled plans for more than $100 million of redevelopment projects in downtown Sioux City, from the long-awaited restoration of the historic Warrior Hotel to the transformation of three landmark office building into housing units.
Nearly all the projects would be in serious jeopardy if the House adopts a Republican-backed proposal to eliminate the federal Historic Tax Credit (HTC) program, as part of major overhaul of the nation's tax code.
The House Ways and Means Committee advanced the tax reform bill last week, and the legislation could get a vote in the full House as early as next week.
A Senate version of the tax bill, unveiled Thursday, would retain HTC but would scale back the credits.
The historic tax credit program, administered by the National Park Service and Internal Revenue Service, in partnership with state historic preservation offices, is designed to encourage developers and municipalities to save historically-significant buildings that are abandoned or dilapidated. The program allows developers to receive a tax rebate of up to 20 percent on eligible projects over a five-year period after the work is finished. 
Developers and economic developments officials coast-to-coast have sounded the alarm over the prospect of the nearly 40-year-old tax credits being defunded, warning it would have a devastating effect on Sioux City and other communities.
"Our biggest concern, right now, is we have a very significant number of large projects in the development phase that are very, very good — especially for downtown Sioux City," Marty Dougherty, the city's economic development director, said.
One of the big-ticket projects at-risk is a proposed $54 million investment designed to breathe new life into the former Warrior Hotel and adjacent Davidson Building. Local owner Lew Weinberg, in a partnership with a developer that specializes in restoration of historic buildings, Restoration St. Louis, unveiled a plan this summer that would include converting the Warrior into a 146-room boutique Marriott brand hotel.
The project, which would rely heavily on historic tax credits, also calls for  transforming the vacant floors into luxury apartments, bars, restaurants and other retail outlets.
Roger Cauldron, a spokesperson for Weinberg, said developers are alarmed by the GOP tax plan, saying it would kill momentum for the Warrior/Davidson and other downtown projects. 
"We don't really understand why it's being put on the chopping block because it (has) strong economic development impacts," said Caudron, a former Sioux City economic development director.
The Warrior/Davidson project, for instance, would create 200-300 construction jobs and 250 full-time jobs, he noted.
"It's been an important program for us locally and across the country," he said.
The loss of the federal historic tax credits would be devastating to an Omaha/Council Bluffs firm that recently unveiled plans to restore three historic buildings in Sioux City. It would open a 20 percent gap in funding on all three projects, said Julie Stavneak is a principal at J. Development, which specializes in repurposing historic structures.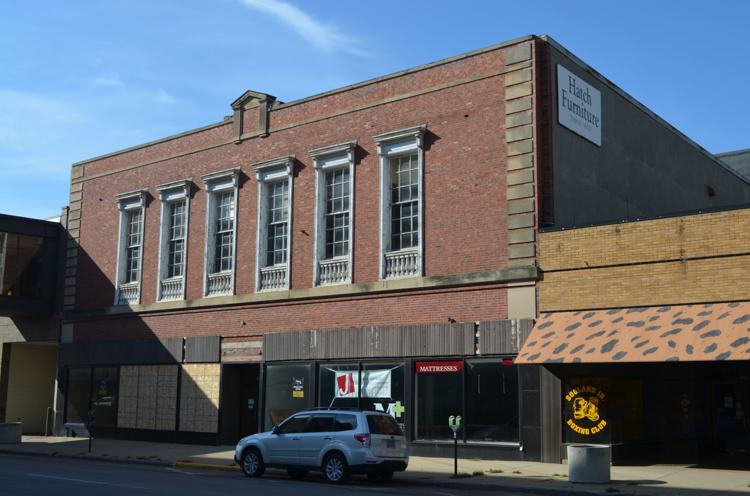 Asked if projects could be completed without the tax credits, Staveneak's simply said, "no."
The developer plans to invest $16.25 million to turn the 105-year-old Commerce Building into 77 apartments and 18,000 feet of first-floor commercial space; $12.4 million to convert the 93-year-old former hospital into 69 market-rate apartments, and another $5.95 million to build 30 market-rate apartments and establish 6,175 square feet of commercial space on the first floor of the former Hatch Furniture Building.
Stavneak estimates her firm has successfully used historic tax credits to offset costs for up to 20 projects over the last 13 years. She noted the program is not only crucial to J. Development but the communities that benefit from redeveloped buildings.
"We are working diligently to reach out to all the politicians and the folks that we can so that we can tell them, obviously, how important this is," Stavneak said. "It's been around since 1978 and it's done so many great things for not only Sioux City, the state of Iowa, but for the country really."
'Restore, ReImagine, ReVeal'
The Lamb Arts Regional Theatre is in the midst of an $11.5 million campaign to relocate its operations to a 98-year-old building downtown that was Sioux City's first municipal auditorium and most recently the home of KCAU's television studios.
Although the building is historic, Russ Wooley, a Lamb Theatre co-founder and the production company's artistic and managing director, said they had not planned to tap the HTC program.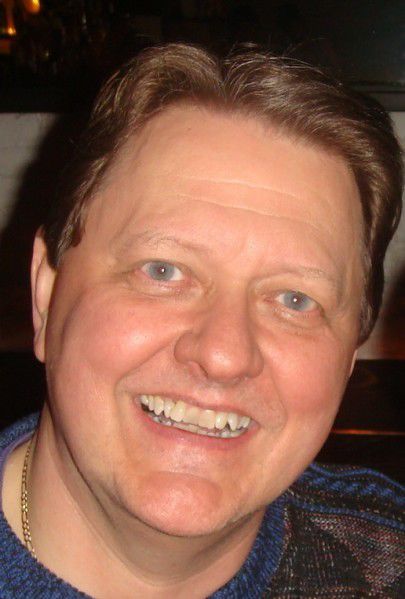 He explained that because a portion of the program requires buildings to be listed on the National Register of Historic Places — a process that can take years to complete — they are going in another direction and only plan to restore the building's facade to its historic state.
The renovated interior will include a two-story atrium with a skylight and three theaters: a 220 to 250-seat thrust theater, a 50-seat cabaret-style bar and a second-floor 120-seat theater. Other rooms will include a costume shop, classrooms, a scene shop and a catering kitchen.
While the Lamb Theatre project won't require HTC, Wooley remains a strong proponent of the program.
"This is a devastating proposal for the nation to remove these historic tax credits," he said. "Not only does it stop projects and progress, what happens then is if these buildings, if they aren't able to be refurbished and reused, they fall apart and then people tear them down and look at what we lost."
In October, the Sioux City Council unanimously passed a resolution supporting the HTC program and that also encouraged Iowa's congressional representatives to endorse a bill to increase it to 30 percent.
During the discussion prior to the vote, Mayor Bob Scott said, "It's not a Republican or Democrat issue. It's a preservation issue, so it shouldn't matter what politics you have. You should be supportive of it."
One group that is doing its best to preserve the credit by directly lobbying to lawmakers is the National Trust for Historic Preservation.
The Washington, D.C.-based privately-funded nonprofit is dedicated to saving America's historic buildings.
Shaw Sprague, the organization's director of government relations and policy, noted more than 42,000 buildings nationwide have been saved through the use of the HTC program since its inception. Combined, those projects have generated $29.8 billion in federal tax revenues, exceeding the $25.2 billion in credits allocated to it through the U.S. Treasury Department.
"What we've seen is that there is significant revenue generated at the both the local, state and federal levels when you take an often underperforming historic building and repurpose it for modern use," he said. "Not only do you see taxable income at the local, state and federal levels, you create a catalytic asset throughout the community.
"As an example, if you look at the Municipal Auditorium that was rehabilitated in Sioux City in 2006, as a result of that rehabilitation you've seen other properties that have moved in around that area that haven't used the historic tax credit."
More than $13 million in tax credits were used to help turn the former auditorium into the Long Lines Family Rec Center, as part of a larger Vision Iowa project that included construction of the Tyson Events Center.
Since 2002, a dozen projects in Sioux City valued at about $60 million have benefited from the federal historic tax credits.
Some of the projects include the Castle on the Hill apartments housed in the former Central High School building, the rechristened State Steel offices on Third Street, and multiple structures on Historic Fourth Street, and the Orpheum Theatre.
"Can you imagine Sioux City right now without the Orpheum Theatre?," said Dougherty, who followed up by calling the 90-year-old performing arts theater as one of the city's most valuable assets.
The Orpheum underwent a drastic nearly $13 million renovation project 15 years ago that included recreating and restoring a lot of the ornate theater's  original features.
"Historic tax credits were an invaluable part of that project and I'm not sure they would have succeeded without it," Dougherty said.
Dougherty noted Sioux City has taken a lot of positive steps in the last few years in its quest to revitalize its downtown.
The Warrior/Davidson project is one aspect of the city's $134 million reinvestment district that also includes a five-story, 150-room hotel adjacent to the Sioux City Convention Center, Ho-Chunk Inc.'s Virginia Square residential development and an ag expo center.
Without the HTC, Dougherty thinks the entire reinvestment district, which received $14 million in state funding in August, could collapse.
"We're on the verge of almost seeing a kind of a renaissance of downtown Sioux City," he said. "A lot of that is underway today and we have momentum that we could lose here."