MACY, Neb. -- The maintenance head of the Umonhon Nation Public School was arrested Feb. 8 after authorities discovered he had brought firearms onto school property. 
According to a Thurston County Sheriff's Department criminal complaint filed Feb. 10, Gregory Edwin Schoenfelder, 52, was arrested Feb. 8 and charged with four felony counts: two counts of first-degree possession of a firearm by a prohibited person and two counts of unlawful possession of a firearm on school grounds.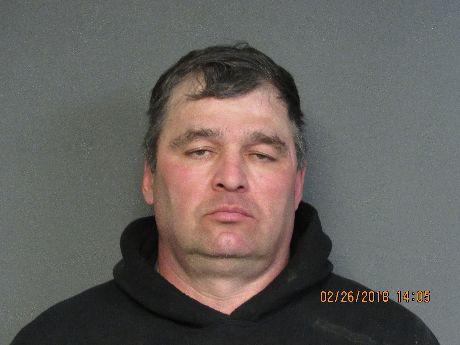 On Feb. 4, a Thurston County deputy was informed by the Omaha Tribal Police that Schoenfelder, a convicted felon, had been observed with rifles on school grounds. Schoenfelder was convicted of felony theft by embezzlement in South Dakota in 2001. 
The Thurston County deputy was informed by Omaha Tribal Police that on Jan. 25, while on school grounds, Schoenfelder had shown off two AR-style hunting rifles to Omaha Tribal officers. Schoenfelder told the officers he had just returned from shooting the rifles at a gun range. 
Omaha Tribal Police told the deputy that, because an Omaha Tribal Police lieutenant was friends with Schoenfelder, "they were trying to be discrete about giving the report" to the deputy. 
On Feb. 8, two Thurston County deputies found Schoenfelder at the school's teachers' residence, where he resided. He admitted that he had indeed brought guns onto school grounds and that he is a convicted felon. 
Inside his residence, Schoenfelder showed the deputies five rifles in his closet, along with boxes of ammunition and rifle magazines strewn around the room. He was arrested, and deputies located a total of seven firearms in his residence, in addition to more than two dozen assortments of ammunition and rifle magazines. 
Schoenfelder was arraigned Feb. 14 in Thurston County Court and has a preliminary hearing set for Feb. 28. His bond was set at $100,000.