SIOUX CITY --  Despite having a decidedly droopy mic, former Maryland Gov. and Democratic Presidential candidate Martin O'Malley performed a rousing acoustic cover of singer Pete Seeger's "Joe Hill," at the Northwest Iowa Central Labor Council's annual Labor Day Picnic, held Monday at Riverside Park.
In addition to surprising attendees with his spirited singing and guitar-playing, O'Malley spoke about the important role that labor unions had in American history.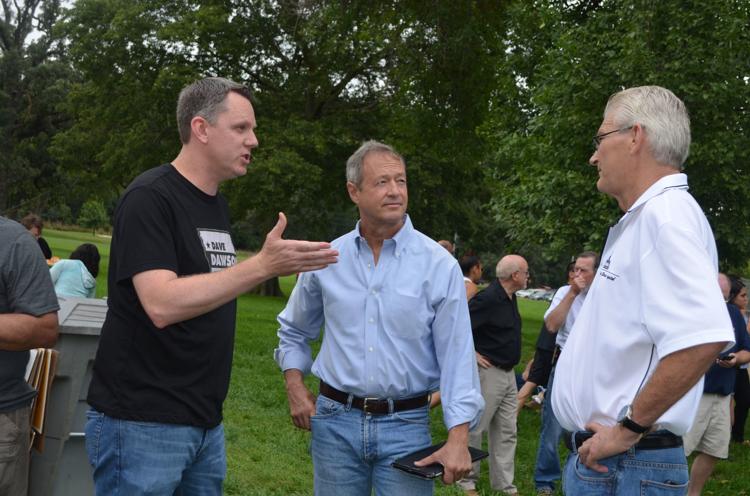 "The greatness of our country was built on the labor of many," he said. "Not on the fortunes of few."
A candidate for the Democratic Presidential nomination in 2016, O'Malley was in Iowa to help raise funds for local candidates. He had previously headlined events for J.D. Scholten, who is running against Rep. Steve King (R - Kiron) in Iowa's Fourth Congressional District; and Jackie Smith, who is running against former Iowa State Senator Rick Bertrand for a seat in Iowa District Seven.
O'Malley predicted that many districts will swing towards Democratic candidates because "voters want to put the brakes on crazy."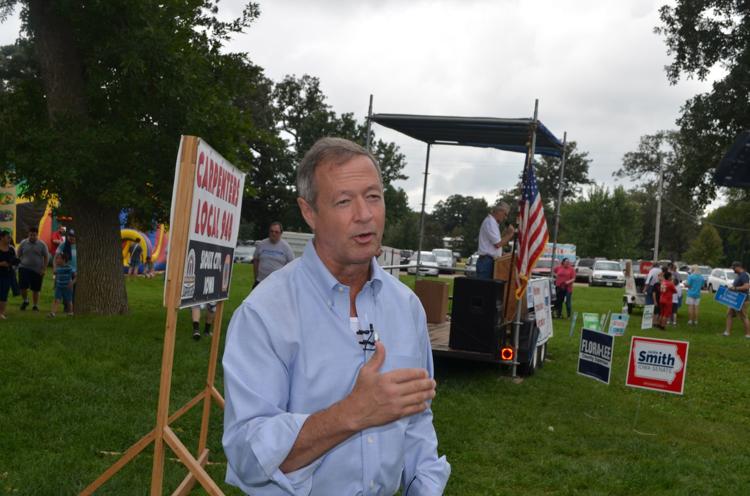 Sioux City Mayor Bob Scott said working people will have extra incentive to vote in November.
"With new decisions that takes away collective bargaining negotiating rights, it is becoming more important for people to have their voices heard," he said.  
State Rep. Tim Kacena (D-Iowa House District 14) said it will interesting to see how national politics will impact local races.
"You can't help but think that Donald Trump will cause many Democrats to vote during midterm elections," he said."We'll also see how strong the Tea Party wing of the Republican Party actually is. Are they now representing the mainstream of the party?"
A former paralegal and professional baseball player who is facing longtime U.S. Rep. Steve King, J.D. Scholten said he is enjoying his first run at political office. 
"Participating in events like the Labor Day picnics are fun because it allows me to interact with people from all walks of life," he said, while passing out bags of chips to picnic-goers waiting in line. "I may be serving them Fritos, Lay's and Cheetos today. Hopefully, I'll be serving as their Congressman very soon."
Minutes before he gave his keynote speech, O'Malley said there wouldn't be an American middle class without unions.
"Unions are as important now than ever before," he said. "Right now, employment levels are up, profits are up, but wages are not. Workers deserve better."