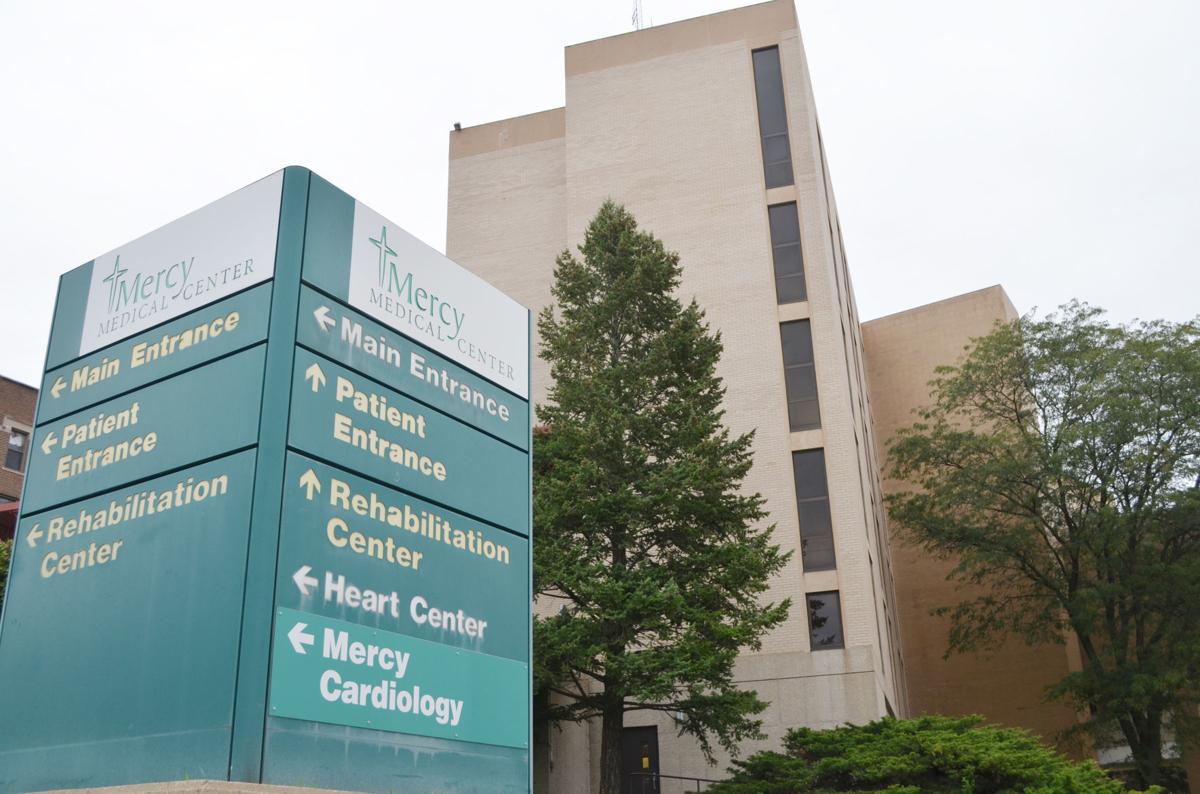 SIOUX CITY -- Nurses at MercyOne Siouxland Medical Center are casting a pair of votes this weekend on whether to accept a proposed contract from hospital management, and whether to authorize a strike. 
According to a statement sent out Friday night by the nurses' union, the United Food & Commercial Workers Local 222, voting is taking place from Saturday through Monday. 
The nurses' bargaining committee is recommending the nurses vote "no" on the new contract, and "yes" on the strike authorization. 
Nurses at MercyOne have been engaged in heated contract negotiations with hospital management since at least June. Their current contract expired Sept. 1 and after 18 bargaining sessions over several months, the nurses and management remain at a standstill. In October, the nurses rejected a proposed contract by a reported 99 percent margin. 
The nurses say they're seeking a more appropriate nurse-to-patient ratio (or, as they often put it, "safe staffing ratios"), higher pay, better benefits and an improved strategy to handle turnover at the hospital.
MercyOne, the nurses say, has too few nurses tending to too many patients, which can be unsafe for the patients and, at times, the nurses themselves. The ratio issue has been a key sticking point in contract negotiations. 
Some progress was made during the most recent contract bargaining session, held this week, but the nurses reported that management failed to address the staffing ratios. A federal mediator was brought in to help at last week's negotiations. 
In a phone interview Saturday, Jennifer Vondrak, a MercyOne RN-BSN and one of five nurses on the bargaining team, said the hospital has engaged in "unfair labor practices" by discouraging union members from discussing work issues with their colleagues at the hospital. 
You have free articles remaining.
"Myself included, nurses go to the hospital to talk to the hospital to talk to the other nurses about how it's going there, what's going on with the union, what's going on at the table, things like that, and we were kicked out," Vondrak said. "It is our right to talk to our coworkers about the union." 
In response to these latest developments, MercyOne sent the following statement: 
"MercyOne Siouxland Medical Center values our longstanding partnership with our nurses. We look forward to finalizing what we believe to be a fair and equitable agreement, as well as continuing to provide top quality, compassionate care to our patients, families and communities.
"Out of respect for this process and our nursing colleagues, we have no additional comment at this time." 
A strike had been discussed at various points over the last several months, but at each turn the nurses described it as an option they wanted to avoid. 
"We think Mercy is literally trying to force us to go on strike. We don't want to strike, nobody wins in a strike. Especially not the patients that we love and care for," said Doug Kelly, an ICU nurse at the hospital, at a public meeting in November. "But, if that's what they want, we are here to take on this fight, and we are not backing down."
According to an October statement on the nurses' union Facebook page, management told the nurses "they are not making any money and cannot meet the Nurses demands." Their page has become something of a community bulletin board for many of the nurses' grievances with management and individual MercyOne executives. 
In an interview Saturday evening, Kelly, who is also on the bargaining team, said he's hopeful that productive negotiations will resume at some point and the nurses will get the contract terms they've been after. 
"I think we'll get something that we can agree to, yes," he said. "But, how soon that's going to happen, depends on when they want to start listening to what the nurses (have been) trying to tell them for a long time.
"We're having to work multiple extra shifts, we're working extra hours, your home life suffers, your physical and mental and emotional self suffers, and it's been going on for a long, long, long time," he added.