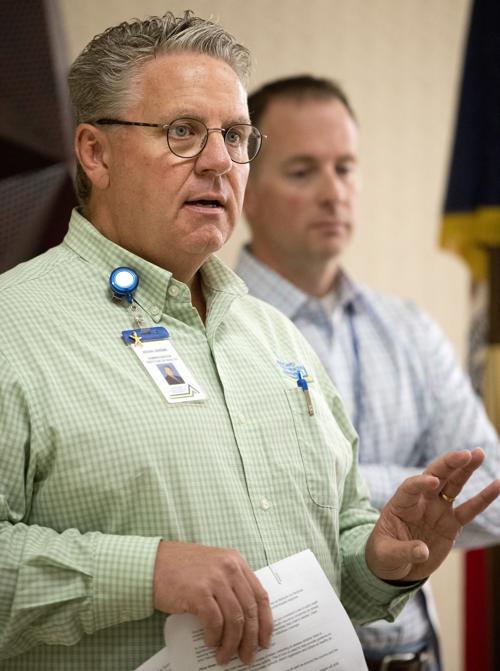 SIOUX CITY -- The mayors of all five cities in metro Sioux City called Monday for greater transparency from state and county health officials about places contributing to the recent spike in local COVID-19 cases.
In a joint statement, the mayors also asked businesses to "take responsibility for any outbreak or spread" of the novel coronavirus in their facilities, publicly disclose any positive cases and release a detailed plan for reducing the spread of the virus.
Employers who fail to comply with those conditions should close "until such time a response plan is in place," according to the statement, which was signed by Sioux City Mayor Bob Scott, South Sioux City Mayor Rod Koch, Sergeant Bluff Mayor Jon Winkel, North Sioux City Mayor Randy Fredericksen and Dakota City Mayor Jerry Yacevich.
The mayors publicly weighed in on the subject as county and state health officials continued to sidestep questions linking the surge in positive cases to Tyson Fresh Meats' Dakota City beef plant, the metro area's largest employer with over 4,300 workers.
A 64-year-old Sioux City man who worked at the Dakota City plant was the first metro resident to die from COVID-19.
A second death, of an unidentified Dakota County resident, was reported over the weekend.
Tyson officials acknowledged some workers have tested positive for the virus, but refused yet again Monday to identify a number of cases.
The mayors' statement Monday does not mention Tyson or any business. 
"It's not to pick on any employer," Scott said in an interview Monday. "It's to find out where we're having these cases, so employees in those particular instances can protect themselves if there's some things going on in their particular plant."
In addition to the county health departments, the mayors also called on Iowa Gov. Kim Reynolds, Nebraska Gov. Pete Ricketts and South Dakota Gov. Kristi Noem and their respective state health departments to "provide more comprehensive reporting data to include the specific location of where any outbreak or spread has occurred."
"We'd like to know where these cases are coming from so that people can better protect themselves; and we don't know that right now," Scott said. "For some reason, there's just an unwillingness for these district health (departments) to share that information." 
The data released Monday show the number of people hospitalized for treatment of COVID-19 in Sioux City hospitals more than doubled, from 7 to 17. Of the 25 Woodbury County residents hospitalized since the pandemic began, eight have been discharged, according. A total of 56 people in the county have recovered, up from 39 the previous day. 
Counting three other smaller counties that make up metro Sioux City, confirmed cases now stand at 1,239. Just a week earlier, there were just slightly over 50 cases.
Last week, the major surge landed the metro area at the top of the The New York Times' list of the U.S. cities with the highest daily growth rate. Metro Sioux City's cases have been doubling every day or so, according to the Times data.
Citing the growth in positive cases, the metro mayors in their statement Monday also urged Reynolds, Ricketts and Noem to "act cautiously in lifting current restrictions across the three-state region too soon."
"Our priority is the health and safety of our citizens," the statement said. "We would also urge citizens to remember that, even as things are lifted, we need to be vigilant and continue to follow all guidelines to prevent the spread of COVID-19."
Reynolds on Monday signed an order allowing restaurants, retail stores and some other businesses in 77 counties to reopen on a limited basis, starting Friday. But Woodbury is one of the 22 counties where the restrictions on the businesses will remain in place until at least May 15.
Last Friday, Ricketts left Dakota County off the list of Nebraska counties where restrictions will be loosened beginning May 4. 
Officials with the Dakota County Health Department and Siouxland District Health Department have gone out of their way to avoid talking about Tyson or its Dakota City plant, citing state health care privacy laws. 
Siouxland District Health acknowledged Friday that "a significant majority of the people in our community who have tested positive work in another state in industries that are particularly hard hit by COVID-19, or are close contacts of these workers."
District Health Director Kevin Grieme issued a statement Monday that reiterated the department's legal position that Iowa law permits only the state epidemiologist or the state public health director to release information concerning a business. Grieme said Siouxland District Health also is prohibited from disclosing public health data from a business located outside of Woodbury County.  
The mayors' call for greater transparency from county health departments came Monday as the Dakota County Emergency Management Department said it would no longer help distribute COVID-19 data.
Dakota County Emergency Management Director Deanna Hagberg had been emailing daily news releases to local media on behalf of Dakota County Health Director Natasha Ritchison.
"We have a new health director that started 2 weeks ago, during this pandemic, an overwhelming time for all," Hagberg said of Ritchison in an email Monday. "She reached out to me and asked if I could help distribute press releases to the media and I am happy to be of assistance.
"However, this current situation is a public health incident and not an emergency managers event. ... Therefore any questions on the current COVID-19 incident will need to be directed to the Dakota County Health Department."
Ritchison did not immediately respond to the Journal's request for comment Monday.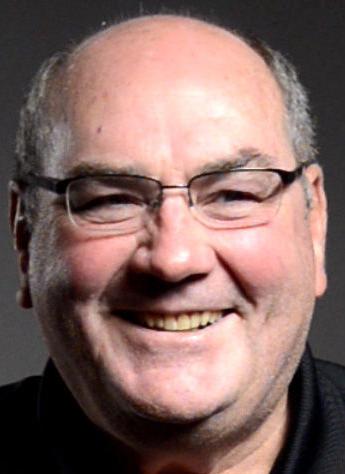 In a statement Monday, Tyson spokeswoman Liz Croston said the company has a "dedicated health and safety team working with local and state health officials and our facility operations team to make timely decisions about operations.
"In our work with health officials we have provided detailed information on measures we have taken to protect our team members," she said in the statement. "We're working hard to protect our team members during this ever-changing situation, while also ensuring we continue fulfilling our critical role of helping feed people across the country."
Croston noted Tyson has been addressing COVID-19 concerns since January. The safety measures include checking worker temperatures as they arrive at the plants, implementing social distancing at work stations and in employee break rooms and relaxing the attendance policy in March to encourage workers to stay at home when they're sick. 
Dave Dreeszen contributed to this story.