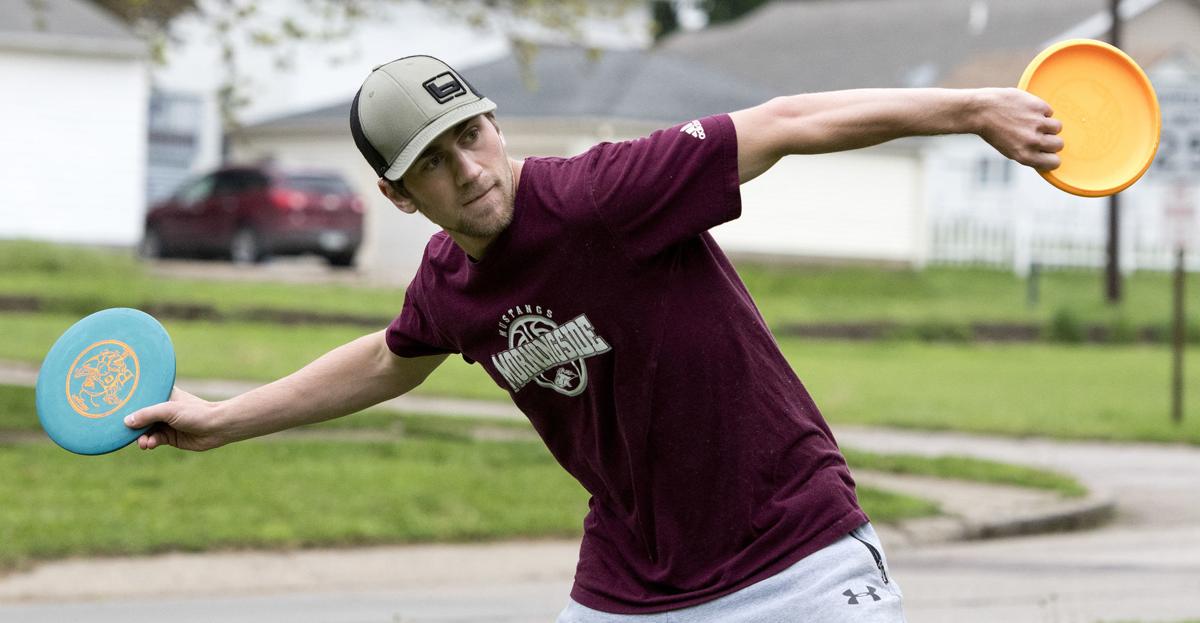 SIOUX CITY -- Most days, Tim Sesterhenn is content to teach courses on invertebrate ecology and the secret lives of mosquitoes.
But for three weeks in May, the Morningside College assistant biology professor got to indulge in a secret passion.
"I love playing disc golf," said Sesterhenn, the instructor of a May Term course on that topic. "I've been playing it for nearly 20 years."
So, is disc golf (a sport played with specially weighted Frisbee-like discs) anything like regular golf? Well, yes and no.
In both disc and regular golf, items called drivers, putters and mid-rangers are used. Similarly, score is kept by a par system. 
However, in other ways, the two games are quite different.
Instead of using a club to knock a ball into a hole, a disc golfer tosses a disc through the air and into a basket. Plus, length is measured in feet, not yards.
Still, disc golf shares some additional similarities with its Scottish big brother. Both sports are as addictive as they are hard to master.
And if you ask Sesterhenn, both games can be physically draining.
"I want to remind everyone to stretch," he said, instructing a group of students gathered at Leif Erikson Park's disc golf course on a damp and cloudy day. "We're gonna be out here all morning long."
Um, really? You're telling us we have to stretch before playing a game that involves throwing a Frisbee into a basket?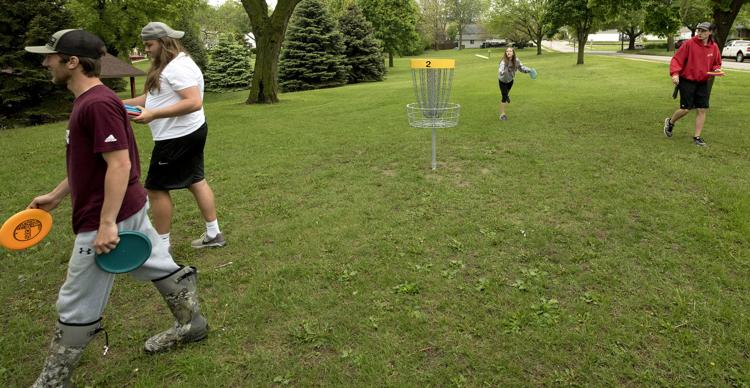 Well, if you ask Morningside chemistry student Devon Fritz, disc golf is more strenuous than you may think.
You have free articles remaining.
"Oh man, this is a workout but you don't feel it in your arms and shoulders," he said. "You're feeling it in your legs and calves."
While Fritz is on Morningside's cross country team, his classmate, Eric Hiatt, is a lineman for the Mustangs football team. 
"Just because you excel at one sport doesn't mean you'll excel at disc golf," said Hiatt, a biology student. "I was really struggling during the first week of class."
Hiatt said playing on a disc golf course five days a week, plus watching instructional videos on the internet, has improved his game.
"I'm not great at disc golf by any means," he said, modestly. "But my game is definitely improving."
Sesterhenn smiled as Hiatt talked.
"All of the students have improved markedly," Sesterhenn said. "And the sport has really blown up over the last decade or so.
"When I started playing disc golf in high school, there weren't as many disc golf courses," he continued. "Plus there certainly wasn't as many videos showing you how to excel at the sport."
Don't kid yourself. There might actually be some science at play when a person spins a disc. The weight of the disc matters as does the level of force a person uses in the fling.
If that's the case, then Carter Klatt is definitely the king of the fling.
A Morningside biology student who also works on the groundskeeping crew at the Whispering Creek Golf Course, Klatt loves disc golf nearly as much as he does regular golf.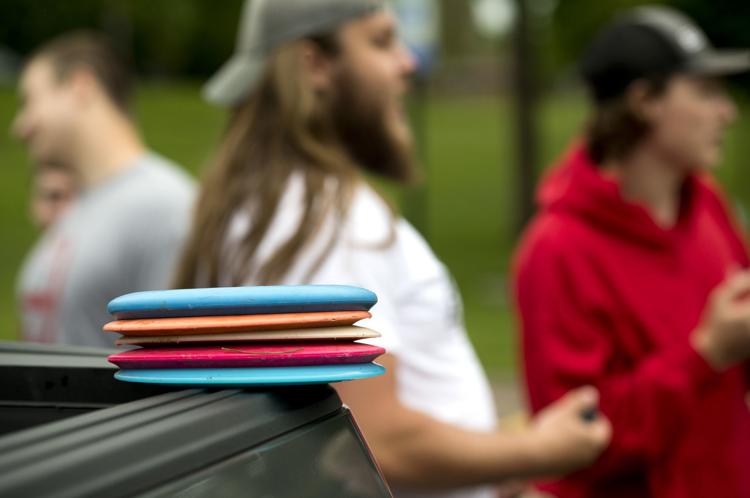 "Both sports require you to put in the time," he said. "You can't play golf or disc golf when you're in a rush.
"Nice and easy does it every time," Klatt said, flinging a disc into the distance.