SIOUX CITY -- Every night, Samuel Padilla looks at the Post-It notes he keeps on the ceiling of his bedroom.
One of the Post-Its is a reminder that the Morningside College computer science junior needs to engineer his future while another Post-It said the struggle of founding a start-up business was a worthwhile endeavor.
If you think Padilla, 21, seems like a man on a mission, well, he'd probably agree with you.
Born in Ibague, Colombia, he spent his formative years in Brazil before a tennis scholarship brought him to Morningside College in 2017.
Padilla immediately wanted to make the most out of his experience as an international student. This is something, he thought, other students didn't do.
"International students often exist in a bubble," he explained. "They segregate themselves from other people and most of their time is spent within the comfort zone of a college campus."
"For too many international students, college life becomes nothing more than High School 2.0," Padilla continued.
That's why Padilla, along with his friends Alexandre Medeiros and Lucas Gomes, created STEVEN, a program that will help international students adapt and thrive in the United States.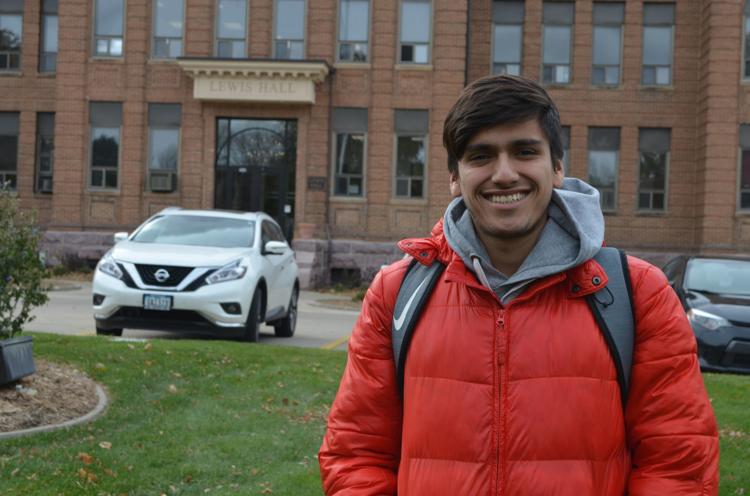 Consisting of a series of video modules followed up by personal mentoring, regular follow-up calls and a networking group for member students, Padilla began promoting STEVEN as "a service designed by international students for international students."
STEVEN caught the attention of "How I Built This," a popular National Public Radio podcast hosted by veteran journalist Guy Raz.
Out of nearly 1,000 applications, Padilla was selected to receive one of the 60 "How I Built This" fellowship for STEVEN.
Seeking to discover, empower and elevate promising entrepreneurs with innovative business ideas, perseverance and grit.
You have free articles remaining.
More than that, it gave Padilla a chance to test out his business concept on a host of Silicon Valley bigwigs during the "How I Built This" summit held, Oct. 22 and 23, in San Francisco.
Growing up in Brazil, it was always Padilla's dream to work in Silicon Valley. It was a dream that his dad worked hard to encourage.
"My mom died when I was 9-years-old and that was when my dad and I moved from Colombia to Brazil," Padilla explained. "It is very easy to take the beaten track but it took courage to get off that beaten track. My dad chose that route and so did I."  
And how did the business world's movers and shakers respond to STEVEN? Well, Padilla became an expert at explaining the start-up's unusual name.
"STEVEN isn't a real person," Padilla said. "Instead, STEVEN is a personification of the whole undergraduate international experience. STEVEN represents the struggles of living four years away from our families, navigating a confusing immigration system and adapting to a new culture and language."
Plus the summit gave him a chance to hone in on his pitch.
"The one thing I discovered is that business owners suffer from the same doubts and insecurities that I do," Padilla said. "That's not a bad thing. You can have a great idea but you may lack the perseverance. In order to make things happen, you have to take your idea, get good advice and really hone it til it's perfect."
For most people, that would seem to be a tall order. But for Padilla, it is what motivated him to move to America.
"I was always interested in technology and I was always interested in start-up companies," he said. "There was no better place to be than in the United States."
In Padilla's mind, the United States didn't begin and end on a college campus. Instead, his destiny required him to take a few different paths.
"I knew I wanted to live life off of the beaten path," he said. "That's also where other international students can adapt and thrive when they come to America." 
Correction: A previous version of this story misspelled Colombia on second reference.