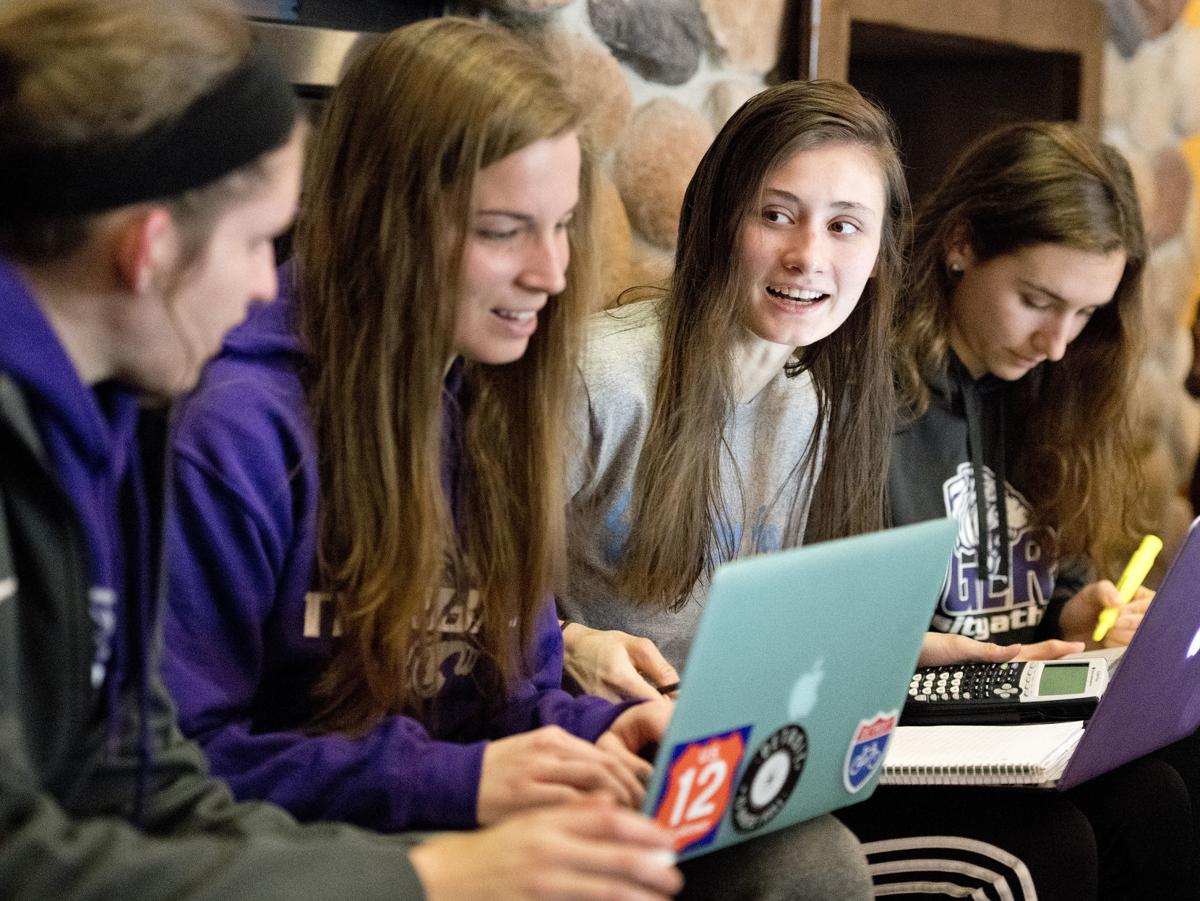 SIOUX CITY — Consider Aaron Larson a fan of Sneaky's Chicken, a nearly 40-year-old Sioux City restaurant best known for its broasted chicken.
Larson is a second-year graduate assistant coach for the Olivet Nazarene University women's basketball team. He tried Sneaky's for the first time Monday while staying at the Stoney Creek Hotel & Conference Center.
"It was fantastic," he said.
Larson and the rest of the Tigers are in town for the 27th National Association of Intercollegiate Athletics (NAIA) Division II Women's Basketball Championship held at the Tyson Events Center.
This marks the 21st year in a row Sioux City has held the tournament, breaking the record it set last year.
Last year alone, the tournament generated about $15 million, said Erika Newton, general manager for the Tyson Events Center.
You have free articles remaining.
Besides ticket and concession sales at the Tyson, local hotels, gas stations, restaurants and retail establishments all stand to benefit from Sioux City playing host.
The Olivet Nazarene Tigers are just one example of that. This is the third consecutive year the team traveled from Bourbonnais, Illinois, about an hour south of Chicago, to the tournament.
Larson said they like to try local eateries when in town and visit shopping centers, although Monday's inclement weather hindered some of those plans.
Jess Learned, a junior forward for the Tigers, said she likes to eat at places they don't have near campus when they're in town. Her favorites have been Pita Pit and Red Robin.
While they do get out and about when the weather cooperates, Learned said she and her teammates really enjoy just spending time together at Stoney Creek, where they've stayed the last few years.
"We just love to hang out and then kick some butt when it's time for basketball," she said.
Stoney Creek has an occupancy rate percentage in the upper 80s during tournament time, and general manager Lila Plamback suspects the story is the same with most of downtown's hotels.
In addition to how lucrative the games are for her business, Plambeck noted seeing the same faces every year is a pretty neat experience and she thoroughly enjoys the interactions with the players.
"Oh, God, I love it," she said. "We had a special luncheon for them today. We hosted Sneaky's Chicken in the pub and I played a little YouTube video for them as a little motivation — it's just like family."