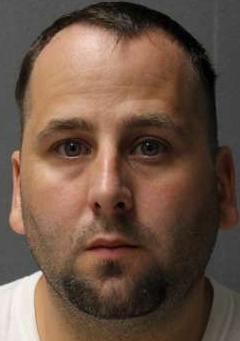 SIOUX CITY | A Nebraska man was sentenced to 25 years in prison Friday for a 2014 home invasion and robbery in Sioux City.
Thomas Woodard, 35, of Union, was found guilty by a Woodbury County District Court jury last week of first-degree robbery and first-degree burglary. Woodard must serve at least 17.5 years of his sentence before he's eligible for parole.
Woodard was implicated in the May 15, 2014, home invasion by Joseph Lanckriet, 25, who was sentenced in July to 35 years in prison after pleading guilty to first-degree burglary and second-degree robbery.
Lanckriet was arrested in February after authorities matched him to DNA taken from a bandage he left at the scene. Lanckriet told police Woodard was the other man involved in the incident, in which they forced their way inside a house on South Clinton Street.
Lanckriet was armed with a knife and, along with Woodard, forced the woman who had answered the door to the ground, duct-taped her wrists and ankles and taped her to a chair before pouring bleach on the tape and her clothing in order to clear their fingerprints. The two left with $80-$100 cash from the woman's purse and her cellphone.
The woman was able to break free and call 911 after the men left.