LE MARS, Iowa -- On a sunny Wednesday afternoon, David Hall took time off from his job as a Blue Bunny senior package designer for Wells Enterprises to master "The Spoon" -- an obstacle at O'Toole Park's newly opened skateboard park in the Ice Cream Capital of the World.
In case you were wondering, yes, "The Spoon" is, literally, a spoon-shaped halfpipe ramp made out of concrete.
"We originally wanted a ramp that looked like an ice cream cone," Hall said while surveying the nearly 7,000-square-foot skate park. "But we came to the conclusion that would be too abstract an image to convey to others."
In 2018, Hall, president of the Sioux City Skateboard Association, provided the city of Le Mars with what would be needed to construct a custom concrete skate park.
The park is one of 10 Community Betterment Projects that the nonprofit Le Mars Area Betterment Foundation (LABF) assisted in funding.
After securing a donation of $275,000, the North Carolina-based Artisan Skateboards was enlisted to assist with the park's design, the Arizona-based Pillar Design Studio became subcontractors, and the Sioux City Skateboard Association became the general contractor for the project, said Le Mars City Administrator Jason Vacura.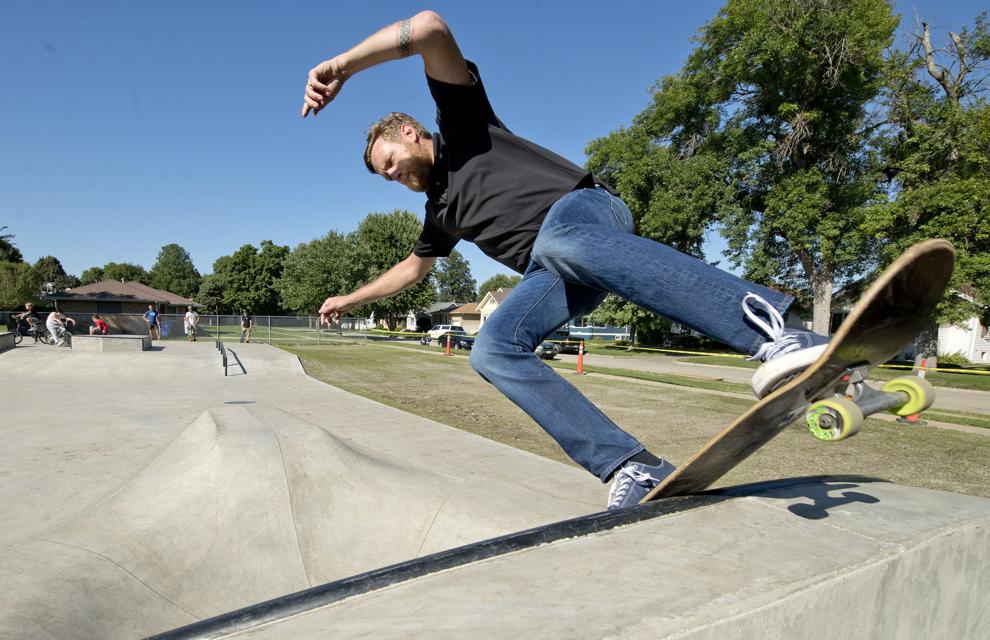 "It was a nice project that worked because there was both city and citizen involvement," he said. "The skateboard park has only been open for a few weeks and it is already packed with skateboarders, BMX bike riders and people wanting a bit of excitement."
Would Vacura ever tackle "The Spoon" while riding a skateboard?
"Absolutely not," he said, shaking his head. "Even when I was younger, I wouldn't do it." 
Hall was not so hesitant. A skateboarder since age 10, he's now encouraging his kids to participate in the sport.
"Skateboarding is going to be in the next Summer Olympics (in 2020)," he said. "That will be huge for the sport."
Ben Sitzmann doesn't need to be convinced of the popularity of the sport. A craft beer brewer and co-owner of Le Mars' Wise I Brewing Company, he began skateboarding as a kid and never stopped.
"There's nothing like being on a skateboard because you're accomplishing moves that should be, in reality, impossible to pull off," the Le Mars native said. "I knew as soon as I pulled off my first flip trick, I was hooked and I'd be a skateboarder for life."
As Hall and Sitzmann gave a few trial tests of the skateboard park, more people began to check it out.
"I'm amazed at how much people are using the skateboard park," Vacura said. "We're providing kids with an outdoor facility right in their own neighborhood and that's a very positive thing."