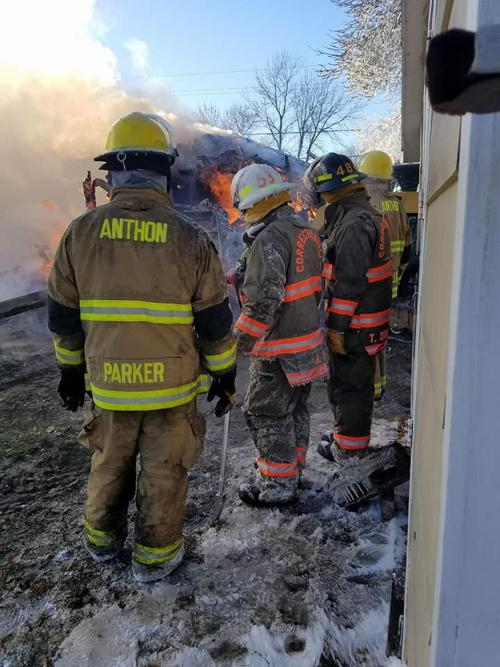 CORRECTIONVILLE, Iowa | A two-story Correctionville home that caught fire Sunday morning has been deemed a total loss. 
Firefighters braved subzero temperatures for more than six hours to fight the blaze in the late morning and afternoon hours on New Year's Eve. No injuries were reported.
Correctionville Fire & Rescue Chief Jeff Hill said around 10 a.m., his department was dispatched to 524 Hackberry St., where they found heavy smoke coming from three sides of the residence. Hill said the department received assistance from departments in Cushing, Anthon, Pierson and Moville and Healey Werks Fire and Safety. 
Firefighters were unable to save the home. 
You have free articles remaining.
Hill said the home had housed a single resident, who was not inside when the fire broke out.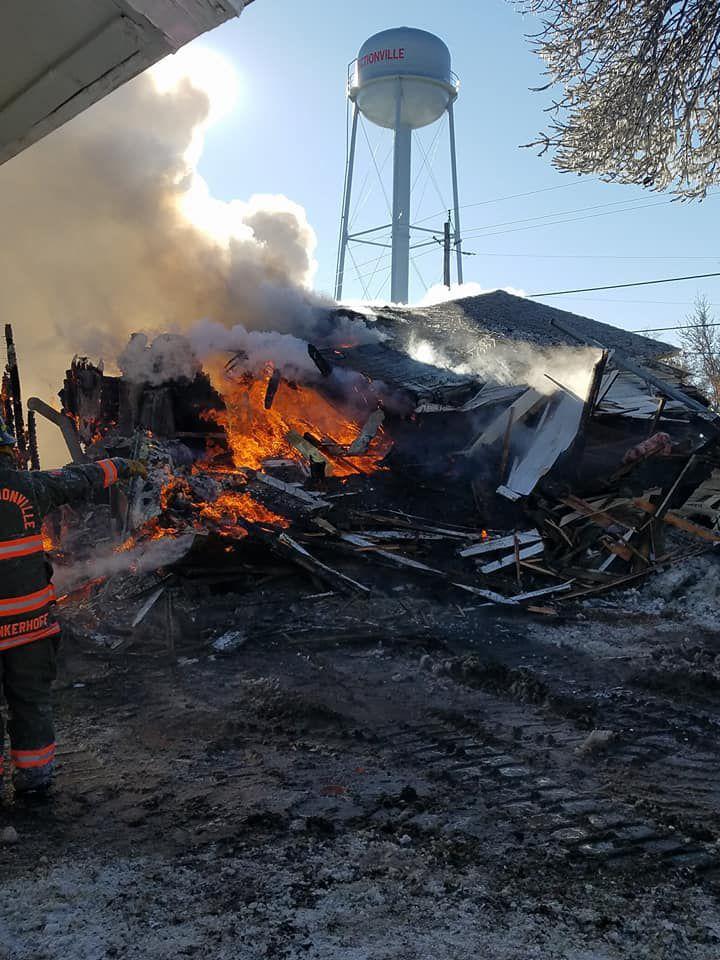 Hill said the bitter cold conditions proved challenging, as trucks and hoses periodically froze and water on the ground turned to ice.
He said firefighters were thankful that some residents came by the scene to offer coffee and donuts to them. 
"That was a big help," he said. 
Firefighters have not officially determined the cause of the fire, but Hill said it could have been a faulty furnace.