SIOUX CITY -- When visitors walk through the Morningside Branch Library's glass doors Monday for the first time in seven months, Sioux City library director Helen Rigdon said they'll find a space that's brighter, energy efficient and more user-friendly.
Neutral paint and LED fixtures have replaced wood paneling and dim lighting. The children's area has been moved to the northwest corner of the building and expanded. The circulation desk has been relocated to the center of the building, giving staff a visual of the entire library. Two self-checkout machines are on order to further update the library's technology.
"We're really excited to open back up to the public. There's been a lot of interest in the neighborhood," Rigdon said before giving a tour of the newly renovated building.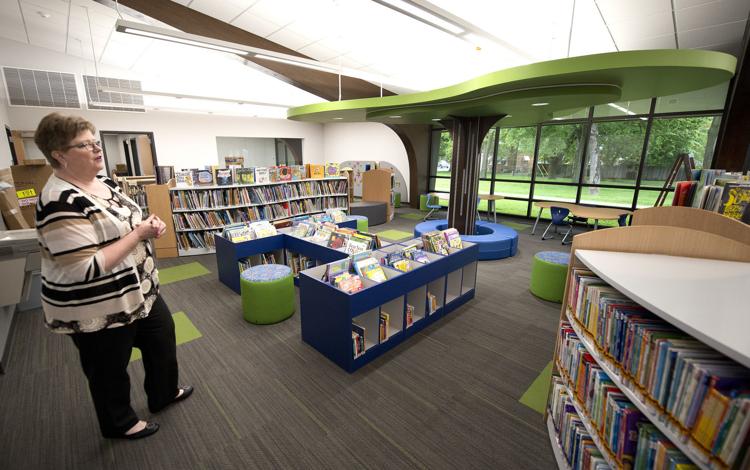 In the fall of 2016, FEH Design presented a facilities study to the library board and City Council that outlined a possible $1.65 million in upgrades. The study deemed $1.2 million of those fixes as "critical," among them heating and cooling, plumbing and power issues. At the time, council members asked the library board whether using the building, which was aging but still structurally sound, fit into the library's long-term vision. After the board decided to move forward with fixing the existing building, the council awarded a construction contract to Wegher Construction Co. of North Sioux City.
"Ultimately, the cost efficiency of staying in this location and remodeling it was better than moving to a strip mall or some other type of location," said Library Board of Trustees president Todd Stanley. "I think people don't realize the amount of time and money and effort invested into this remodel. From the carpeting, to the shelving, to the paneling being removed and the efficiency of the building, everything is going to be completely different from what it was."
The library closed to the public Oct. 5, so that renovation work could begin. Rigdon said the total project costs, which also included roof and HVAC system replacement, ended up coming in at roughly $1.1 million.
You have free articles remaining.
"They kept the arches, which were integral to the building built in 1968. They've incorporated those into the new design," Rigdon said.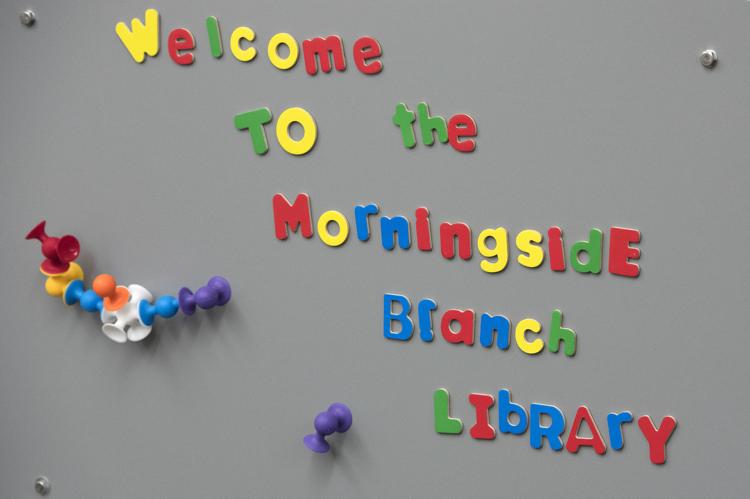 Other changes include the addition of a small conference room and study room, which Rigdon said were two of the most requested items by users. When the meeting room is finished, she said the library plans to expand programming for children, as well as adults.
"We've not had much programming for adults, so that's one of our goals going forward," she said.
Rigdon said the children's area, which features a modern-looking tree with LED lighting, has undergone the most dramatic change. 
"We think this is a very fun, bright, colorful area," she said. "In all three of our branches, we have a tree feature, so we continued that here."