SIOUX CITY -- From day one of the novel coronavirus pandemic, infectious disease experts have repeatedly urged us to wear masks covering our mouths and noses, avoid crowds and stay away from people who may have COVID-19 or have been exposed to it.
For many of us, it's easy advice to follow. We've worked remotely or in an office in which we're able to distance ourselves from one another.
They don layers of protective gear and set to work caring for and comforting sick, frightened patients. At the same time, they worry about becoming infected themselves or carrying the virus home with them and making family members ill.
"It has been hard emotionally and mentally on people. We are a lot tougher than I think we ever would have given ourselves credit for," said Natalie Engle, an intensive care unit nurse at UnityPoint-St. Luke's, when summing up the year.
Because of that toughness, that resiliency, the Journal has chosen health care workers as the Newsmakers of the Year for 2020. Those interviewed here are representatives of the hundreds of Siouxlanders in health care professions who have been on the front lines in the fight against a deadly virus that has claimed more than 330,000 lives nationwide, including hundreds in our region.
Like the rest of us, they've battled through uncertainty and ominous news reports. But they've faced it head on while witnessing up close the worst of the virus.
"I definitely think their work is heroic. Just the fact that they can go through what they do every day and get up the next morning and do it again," said Jill Tyler, a University of South Dakota communications studies professor who has interviewed numerous health care professionals in recent months. "There is a real grit, a real commitment."
Reminders of the virus are constant. Doctors and nurses commonly wore masks and gloves in pre-pandemic days. But ordinary masks have been replaced with N95 respirator masks, required equipment along with face shields and, in many cases, protective gowns and respirator packs.
Any interaction with a patient has the potential to be a brush with the coronavirus, especially for those whose job it is to make first contact.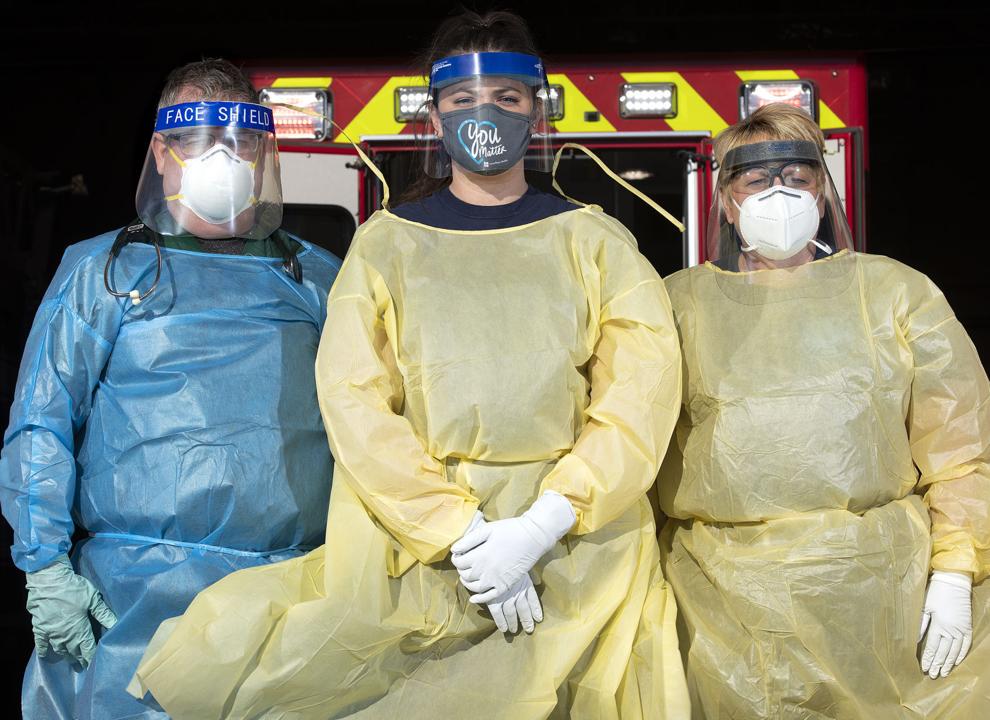 "The crews, it adds a little more time to prepare, but these guys don't stop. They are here to do a job, and it's their mission to take care of patients the best they can," said Mary Chwirka, Sioux City Fire Rescue's EMS compliance officer and a paramedic who boards ambulances to respond to calls.
Emergency dispatchers do a good job of questioning callers, she said, finding out if the patient or anyone in his or her household may have COVID-19 or is symptomatic. Any call from someone with respiratory complaints means paramedics must wear a gown and a face shield. While one person drives, the rest of the crew members put on the extra gear in the back of the ambulance en route to the call.
As the pandemic has progressed, researchers have learned more about the virus, enabling doctors to better treat patients. That first surge in the spring, however, was rough, said Dr. Joseph Liewer, an emergency room physician at MercyOne Siouxland Medical Center.
"The early part of the pandemic was somewhat traumatic," he said. "There were very ill patients and some that did not survive."
Those very sick patients are alone, unable to see family or friends who are prohibited from entering the intensive care units. Doctors and nurses have had to serve as surrogate family members, Tyler said, holding phones for patients near death while loved ones say their final goodbyes.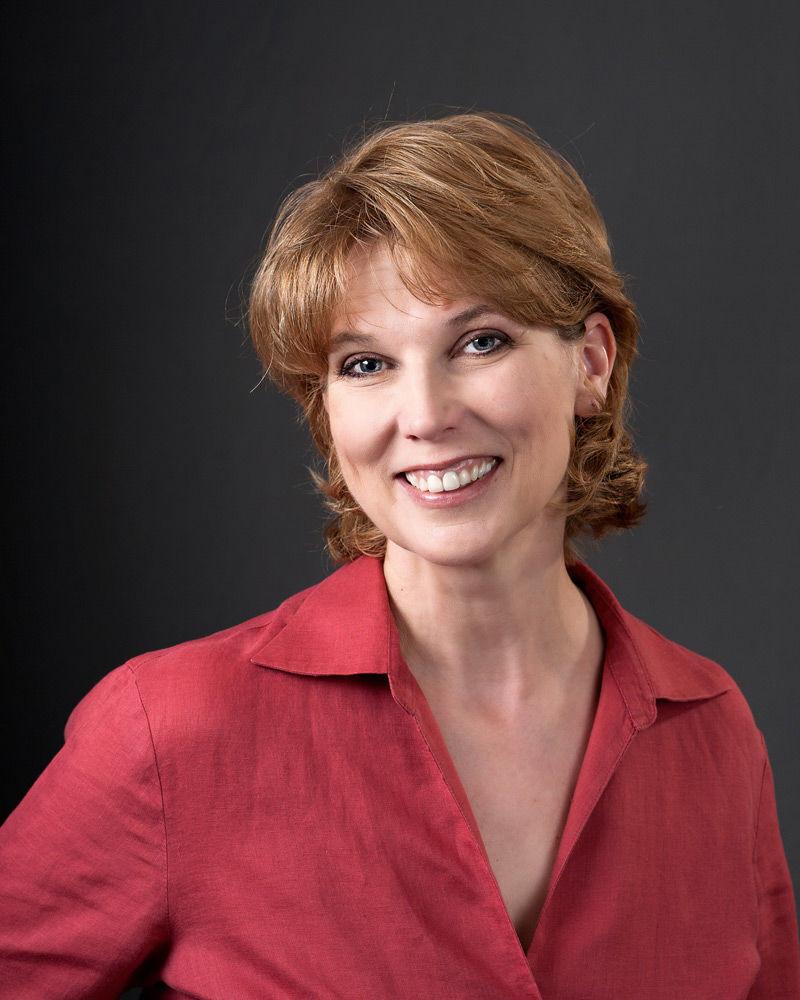 "The toughest thing (health care workers) talk about is dealing with severely ill patients and death and they can't be with their families," Tyler said. "They're telling patients, 'I'm going to be your family. I'm going to be right there.'"
Exposed to COVID-19 every day, health care workers constantly are reminded that they, too, could be the next to get sick. Or that they could take the virus home to their families, a thought that can weigh heavily on their minds.
"Everybody here has families and loved ones at home they don't want to infect when they go home," Chwirka said.
Liewer said those thoughts are pushed to the back of their minds while at work. Patients' needs come first.
"I think most of the staff don't dwell on it very much. I think most staff stay focused on the job and what we need to do," Liewer said. "You do what you can. We use all our PPE and be as careful as we can, but you can never be perfect, so you do what you can.
"The staff has done a good job of supporting each other. It is a stress on the staff."
How to get through it? Pep talks with each other, Engle said, and keeping their patients' needs on their minds. Though they might be having their own personal struggles, care providers must present a positive attitude to those for whom they're caring.
"They're very fearful and very afraid," she said. "They know what this virus is capable of. We can tell them, 'I've treated a dozen people and they've gotten better.'"
The patients, Liewer said, help pull the workers through those trying times.
"I guess a little bit of what keeps me and our staff going is working with patients that are frightened and not sure how sick they are or will get," he said. "We try to comfort them and treat them and assure them. Patients are very thankful for the care they receive, and that's gratifying."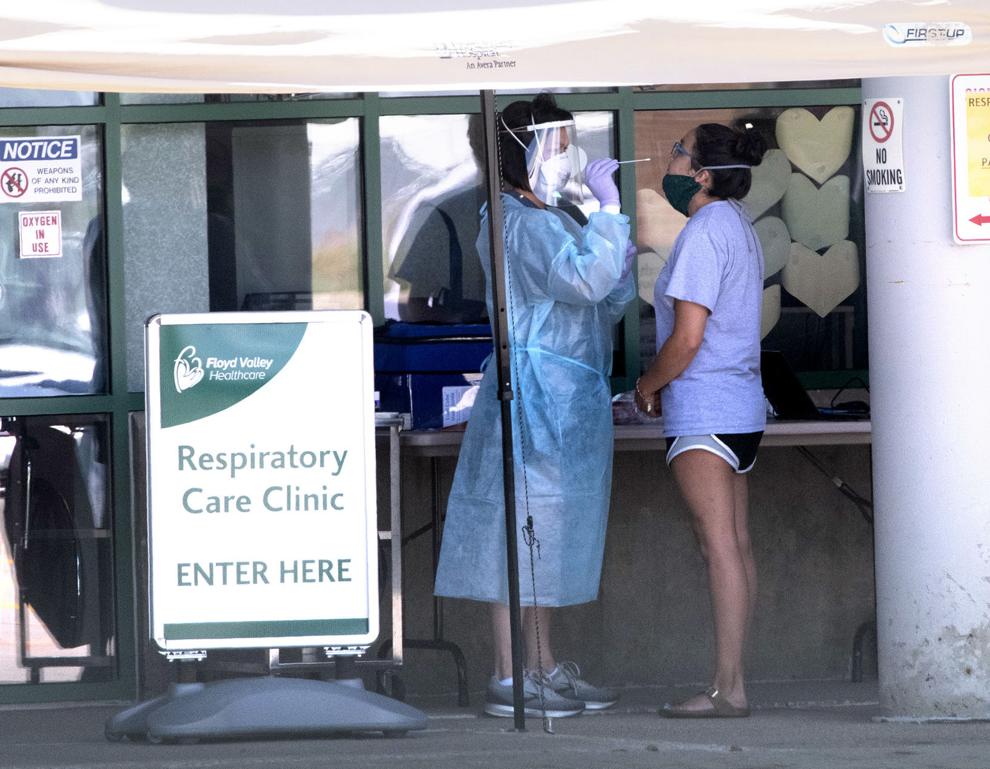 How long the pandemic will continue is anyone's guess. There is optimism with vaccines just now being distributed.
There's still a long road ahead. While most of us try to stay as far from the virus as possible, health care workers will continue to battle this pandemic in close quarters.
It's their job, a duty they proudly perform despite the personal risks.
"These guys love what they do" Chwirka said of the ambulance crews. "They know people in Sioux City need their help when they call 911."
Engle said she continued to motivate herself in a year full of losses, but also a lot of victories, by saying that she and her co-workers were part of history, fighting against a pandemic the likes of which hadn't been seen in generations. It's gotten her through the tough times, the times spent at home, continuing to think of her patients. It helped remind her why she and others like her do what they do.
"I feel like my job in health care is more important than ever," she said.