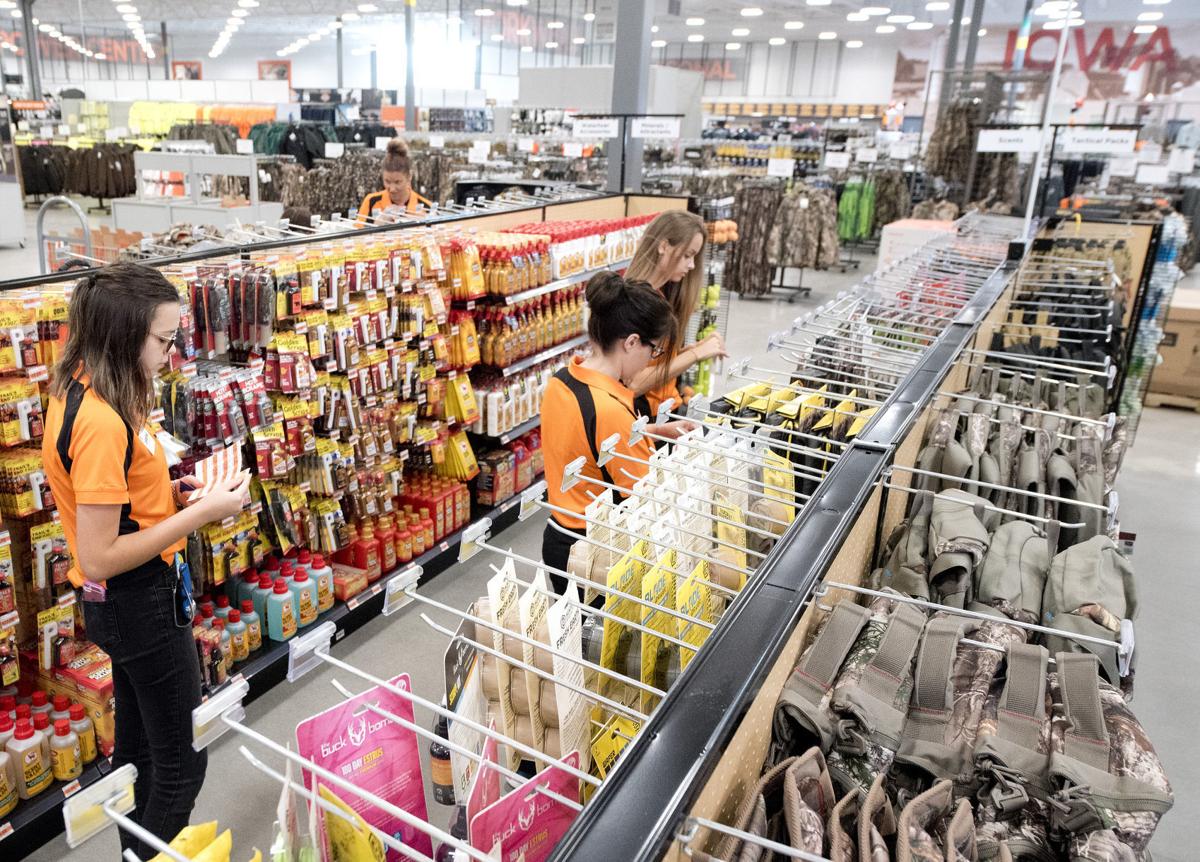 Editor's note: The Journal today begins the countdown of the Top 10 Stories of 2018 in Siouxland, as chosen by Journal editors. The No. 1 story will be revealed on Dec. 29, and the Journal's annual Newsmaker of the Year will be named on Dec. 30.
SIOUX CITY -- It was a big year for the Sunnybrook commercial area on the southeastern edge of Sioux City, which added two big-box stores and an eye care center to its mix of retail, medical, hospitality and housing. 
In the middle of August, Wisconsin-based Fleet Farm opened the doors at its 218,000-square-foot store and on-site gas station. The store anchors Sunnybrook Village, a new shopping center at the intersection of Sergeant Road and Sunnybrook Drive. Hobby Lobby also moved its Sioux City arts and crafts store from Southern Square location, where it had been since 2001 to Sunnybrook. 
A new apartment complex, named Summit at Sunnybrook Village, also was completed this year at the northeast corner of Sunnybrook Drive and Christy Road, overlooking the shopping center. The 225-unit complex include eight buildings: three with 25 units and five with 30 units.
You have free articles remaining.
Just down the road from the shopping center, Dr. Beth Bruening, an ophthalmologist, opened a two-story, 27,000-square-foot building. Dubbed "Sunnybrook Center," the state-of-the-art facility not only houses Bruening Eye Specialists' Morningside location, but also will offer space to medical or office-type tenants.
Bruening's center was the latest medical facility to open in the Sunnybrook area.
Fleet Farm joins other big box retailers such as Target, Lowe's, Bed, Bath & Beyond and Marshalls. 
The Sunnybrook Fleet Farm was the 39th store to join the "fleet," which was founded in 1955. Fleet Farm specializes in a mix of outdoor, apparel, hardware, farm, foods, automotive and yard goods, in addition to other items. 
At the store's opening, Fleet Farm CEO Derick Prelle said the Sioux City store would be "the flagship of the fleet" -- it's one of the first stores to use a new layout where most of the store is visible from any point in the store, without high shelves obstructing the view. 
Mayor Bob Scott estimated at the store's opening that the Sunnybrook area has seen more than $100 million worth of development. 
Copyright 2018 The Sioux City Journal. All rights reserved. This material may not be published, broadcast, rewritten or redistributed.