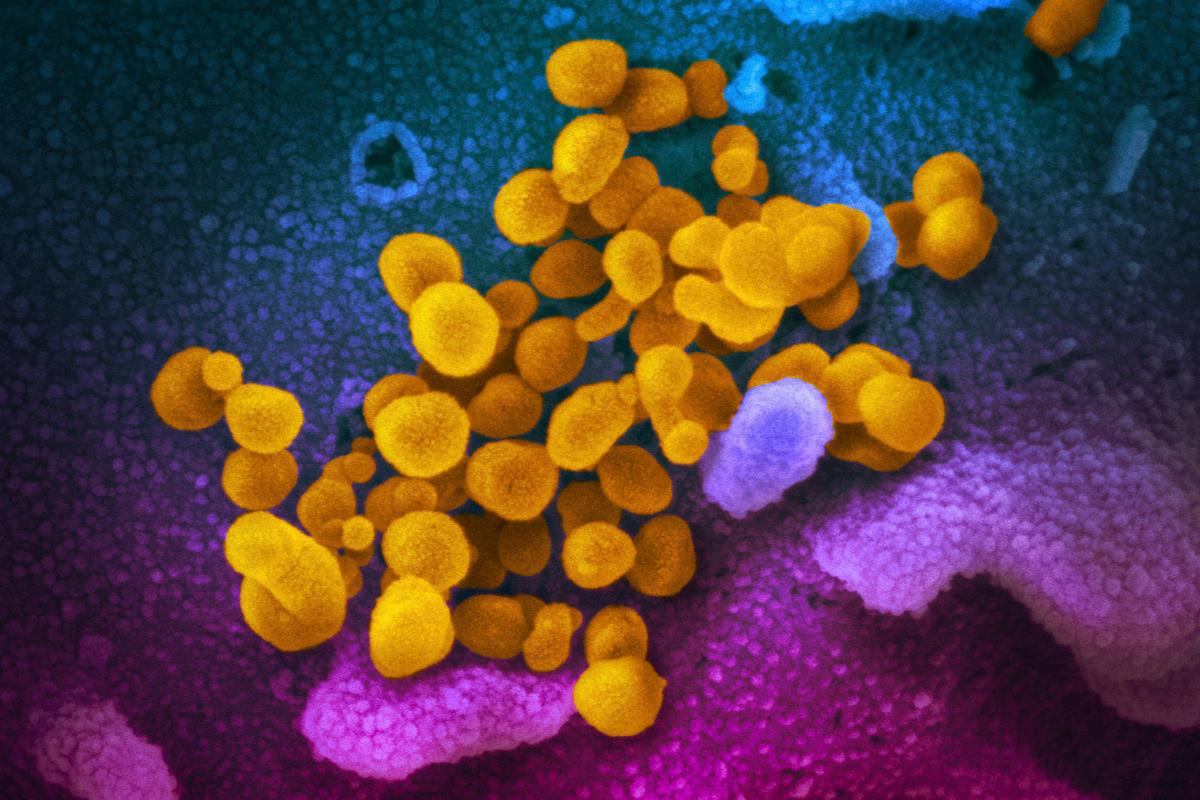 SIOUX CITY -- It appears that the so-called "quarantine fatigue," the desire not to be cooped up in the house during the pandemic, has become problematic in Woodbury County. Some individuals who've been exposed to the virus, or recently tested positive, have been venturing out in public inappropriately. 
In its weekly COVID-19 status report, the Siouxland District Health Department wrote sternly that people who have been exposed to the virus, and those who have tested positive, should not be going out and about. Those who fail to do so run the risk of infecting other people. 
"IT IS STILL EXPECTED THAT AN INDIVIDUAL THAT HAS BEEN TESTED IS TO QUARANTINE UNTIL THEY RECEIVE THE RESULTS OF THEIR TESTS," Siouxland District Health wrote in all-caps. 
"Until we have compliance with isolation and quarantine expectations, we will continue to see new cases on a daily basis," the report added. 
Kevin Grieme, Siouxland District Health director, said in a phone call Saturday that some people have been ignoring quarantine or isolation protocols, including those who are aware they're carrying the virus. 
The health department has little authority to compel people to stay home -- except for, perhaps, a sort of moral authority. At times, Grieme said, it's unclear if individuals are being completely honest with health officials about their activities. 
"There are some cases once in a while, when our contact investigators follow it up, they know that they are positive, and they are still attending some events, and that sort of stuff," Grieme said. "But they know they should be at home. But they're like, 'Well, I don't feel that bad, and this and that, so I decided I would go ahead and go.'" 
Those who have tested positive for the virus are expected to go into isolation, meaning they stay home and avoid any contact with people for at least 10 days following the onset of symptoms, or 10 days from their positive test if they have no symptoms. They must also be fever-free and their symptoms need to improve before they leave isolation. 
Those who are exposed to the virus need to go into quarantine, where the protocols are essentially the same -- stay home, don't go places or see people, for a period of 14 days. 
The county has seen an increase in the number of COVID-19 hospitalizations in recent weeks, though the number fluctuates slightly from day to day. As of Saturday, 46 people were hospitalized in Sioux City because of COVID-19, while another 14 in the hospitals have tested positive, but are hospitalized for other reasons. 
The county at present has roughly 760 active infections, according to Iowa Department of Public Health data. In the last few days, a substantial number of new infections were tallied in the county -- 85 on Saturday, 66 on Friday, 109 on Thursday, 53 on Wednesday. The county's death toll rose to 78 on Friday. 
Grieme said the quarantine/isolation compliance situation has deteriorated somewhat from the early months of the outbreak, when venues were shut down and most events were called off. Siouxland District Health has called attention to the inherent risks of private gatherings with crowds. 
"If you go to a private wedding ceremony with a reception, you probably aren't thinking all the time and understanding -- that is sort of public, is what it is, because you're out mixing (with) other individuals," he said. "I don't know if that's the confusion or not, but those are some of the types of events and activities that I think really raised our eyebrows." 
Through the years: Ads published in the Journal since 1870
Concerned about COVID-19?
Sign up now to get the most recent coronavirus headlines and other important local and national news sent to your email inbox daily.