ORANGE CITY, Iowa -- The $3.1 million Frank and Lois Vogel Welcome Center on Northwestern College's campus was unveiled to the public during a dedication ceremony Friday. 
The 9,300-square-foot facility, which houses the college's admissions, financial aid, and marketing and communications offices, was named in honor of Frank Vogel — a 1947 Northwestern alumnus who served as president of Orange City-based Diamond Vogel and was a 28-year member of the college's Board of Trustees — and his late wife, Lois. Their lead gift of $1 million covered nearly one-third of construction expenses. 
"I was on the board here for 28 years, and all through that time, there was a desire to have nothing as elaborate as this, but a place where students would be welcomed," Frank Vogel told The Journal before the dedication. "We constantly said, 'We gotta do this,' but every time we got to it, there was something better to do. We did the chapel and the dorms and several constructions, and this was always shoved. It was something we really wanted. We just couldn't get it done."
Although Vogel was a major donor for the project, he said "a host" of other donors contributed. 
"I think they should really get the credit for it, because I think many of those sacrificed more than I did for making it possible," he said. 
The welcome center, which is located near the campus' main entrance, also includes four conference rooms, a photo studio and two communal work areas. The facility was designed by BVH Architecture in consultation with Tetrad Property Group, both of which have offices in Lincoln and Omaha, Nebraska. Hoogendoorn Construction of Canton, South Dakota, served as general contractor.
"I think it'll wake you up if you walk in here and see the red," Vogel said with a chuckle.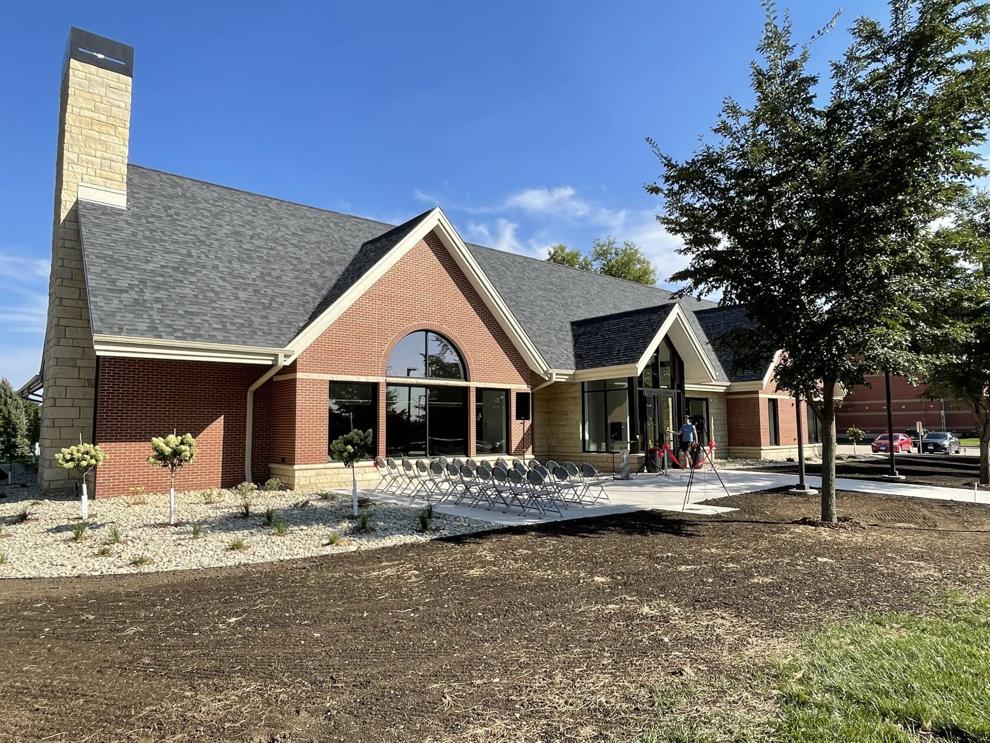 The welcome center features a spacious, inviting lounge and a red glass wall that displays the Raiders Stand Out promise. 
"We want anyone who visits — especially prospective students and their families — to feel our warm welcome and start dreaming about the amazing things they might experience here," said Tamara Fynaardt, vice president for enrollment and marketing.
In the days and weeks leading up to the dedication, Vogel said he's thought a lot about his grandmother and grandfather, who moved to the United States from Holland 100 years ago. They settled in Bigelow, Minnesota, and had 10 sons. The youngest was named Gus. 
"The reason they moved to Orange City from Bigelow was so that Gus could go to the (Northwestern) Classical Academy, which was the founding of this institution," Vogel said. "Unfortunately, he died when he was 12 years old, so that dream never came true. When I've been thinking about this dedication, I thought, wouldn't grandpa be proud that he was the cause of us being here." 
Frank's father, Andrew Vogel, founded Diamond Vogel Paint in 1926 in Orange City. The fourth-generation family business today is one of the Sioux County seat's largest employers.