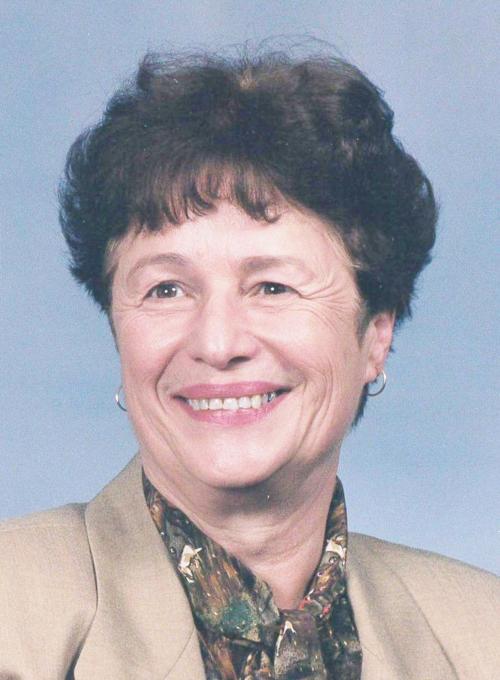 Barbara Jane (Seabury) Hutchinson, 96, of Onawa, died Saturday, Feb. 8, 2020, at the Pleasant View Care Center in Whiting, Iowa.
Services will be 11 a.m. Friday at Onawa United Methodist Church. Visitation will be 9 a.m. until service time Friday at the church. Arrangements are under the direction of Fouts Funeral Home in Woodbine, Iowa.
She was born on Nov. 28, 1923, in Omaha, to Roy and Hazel (Silsby) Seabury. She grew up in Pisgah, Iowa and graduated from Pisgah High School in 1941. She attended Iowa State College in Ames and graduated with B.S. dietetics.
On June 28, 1944, she married Harlan Hutchinson. Harlan then left to serve in World War II. Upon his discharge, he joined Barbara's father, Roy, with the McKenney Seabury Chevrolet dealership and continued in the auto business until his death in 1989. Upon "Hutch's" death, Barbara assumed the operation of Hutchinson Chevrolet-Olds in Onawa for 11 years, becoming one of the few female dealers in the country.
You have free articles remaining.
Barbara was a loyal member of Pisgah United Methodist Church and then Onawa United Methodist Church. She was active in church activities including choir leader, Sunday school and United Methodist Women and served on several leadership boards. She was a Cub Scouts den mother, while her four sons were growing up. Barbara was proud of being an Iowa State graduate and a member of the Gamma Phi Sorority. She was a 49 year member of the American Legion Auxiliary and P.E.O. member. She also taught piano and organ for many years in both Pisgah and Onawa.
Barbara loved going to Okoboji, Iowa, loved going on trips with her children and grandchildren, and loved music, reading and watching sports. She was kind, funny, savvy, smart and a great cook. She had a real zest for life and for the people in her life. She saw the beauty and fun in life and in every day. Barbara was a thoughtful and generous member of her community and was very strong in her faith and relationship with God which she lovingly shared with others. She was just a really remarkable woman.
She is survived by four sons, Dan Hutchinson and his wife, Bev of Pisgah, Dave Hutchinson and his wife, Carol of Boone, Iowa, Garry Hutchinson and his wife, Pam of Carroll, Iowa, and Larry Hutchinson of Council Bluffs, Iowa; 10 grandchildren; 15 great-grandchildren; brother, Robert Seabury and his wife, Jeannie of Wichita Falls, Texas; and many other relatives and friends.
Barbara was preceded in death by her parents; husband, Harlan "Hutch;" sister, Gertrude Seabury; daughter-in-law, Nancy Sims Hutchinson; and grandson, Cole Hutchinson. 
Our heartfelt thanks to Pleasant View Care Center for their loving care and friendship.
Memorials may be given to her church or Burgess Medical Foundation.
To send flowers to the family of Barbara Hutchinson, please visit Tribute Store.