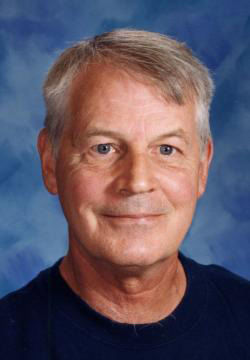 West Des Moines, formerly Sioux City
Bryan Lee Walker, 75, of West Des Moines, formerly Sioux City, passed away Sunday, Sept. 8, 2019, in West Des Moines.
Bryan was born on Oct. 5, 1943, in Gary, Ind., early Sunday morning, Sept. 8, 2019. He grew up in Des Moines, Iowa, and graduated from North High School. He then attended Grand View University before serving in Vietnam from 1967 to 1968 as an Army SPC 4th class. After returning, he continued on at Drake University to earn his bachelor of science in Physical Education.
You have free articles remaining.
Bryan was married to Julie Anne Sanderson on July 17, 1971. They moved to Sioux City, Iowa, where Bryan taught elementary physical education for 30 years at Sergeant Bluff-Luton Community Schools while also serving in the Iowa Air National Guard 185th Tactical Fighter Group as an Air Force Master Sgt. E-7. While teaching and working, Bryan earned his master of arts+30 in Physical Education at the University of South Dakota. After retiring from teaching and the Air National Guard, Bryan and Julie moved to West Des Moines in 2001. Bryan was a substitute Physical Education teacher for both Des Moines and West Des Moines schools.
During his teaching years, Bryan belonged to the Iowa State Education Association where he worked to help pass Collective Bargaining for Iowa in 1974. When he retired, Bryan joined the West Des Moines Veterans of Foreign Wars Post 8879 where he enjoyed passing out food baskets at Thanksgiving and Christmas, helping with poppy distribution, participating in the Memorial Day ceremonies at Resthaven Cemetery in West Des Moines, helping patients play bingo at Veterans Hospital in Des Moines in addition to holding the office of Surgeon. Bryan was privileged to participate in the veteran's Central Iowa Honor Flight to Washington D.C., where he was especially touched by the Changing of the Guard at the Tomb of the Unknown Soldier, Arlington National Cemetery.
Bryan was beloved by his family and friends, and loved spending time with them, fishing and watching college sports-Go Hawks. Bryan was the kindest person in the world, a friend to everyone he met, never knew a stranger, had a curious mind and was always asking questions about anything and everything. His playful sense of humor always kept people on their toes since one never knew if Bryan was telling the truth or making a joke. He will be missed by all who knew him.
Bryan has three children and five grandchildren, Jennifer Lee Walker Bailey (Sean) whose children are Maisie Lu, George Mason and Evelyn Rose; Robert Glenn Walker (Liz) whose son is Robert Jesse; and LuAnne Ellen Walker (Richard) whose daughter is Brynlee Elizabeth.
He was preceded in death by his parents, Robert Walker and Evelyn (Klootwyk) Walker.