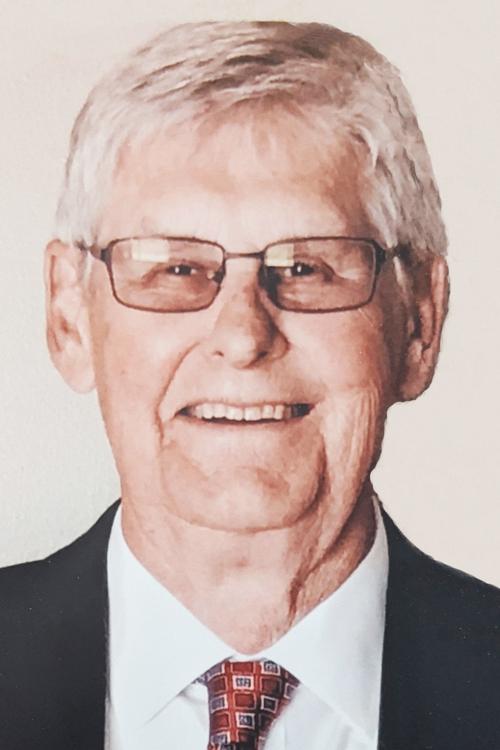 Carl Lee Kittler, 79, of Jefferson, passed away Sunday, May 17, 2020, at his home, surrounded by his family.
Services will be 10:30 a.m. Thursday at St. Peter's Catholic Church in Jefferson, with the Rev. Joseph Vogel, Celebrant. Interment will be in St. Peter's Catholic Cemetery. Visitation with the family will be 4 to 7 p.m. today, with a vigil service at 7 p.m., at the church. Arrangements are under the direction of Meyer Brothers Colonial Chapel. Online condolences can be expressed at www.meyerbroschapels.com.
Carl was born on Sept. 22, 1940, in Sioux City, the son of Otto and Irene (Begnoche) Kittler. He grew up in Jefferson and graduated from Jefferson High School in 1959.
On May 6, 1961, he married Coleen Mollet at St. Peter's Catholic Church in Jefferson. To this union three children were born. Carl worked for Milwaukee Railroad from 1956 to 1980. He then worked for Longlines from 1980 to 1986 and finally worked for MBS Inc. from 1986 until his retirement in 2005.
Carl was a lifelong resident of Jefferson and a longtime member of St. Peter's Catholic Church. Carl enjoyed golfing with his old buddies in the Geritol League at Elk Point Golf Course. He also enjoyed gardening, playing cards with his children and grandchildren, and collecting train memorabilia. Post retirement, he enjoyed painting barn quilts and putting together train puzzles. His grandchildren were very important to him. Carl was a handyman and a people person; he often helped his family and friends with remodeling and carpentry projects.
Those left to honor his memory are his wife of 59 years, Coleen of Jefferson; children, Chris (Maria) Kittler of San Antonio, Texas, Carla (Monty) Johnson of Sioux City, and Carey Kiertzner of Sioux City; grandchildren, Jordan (Jordan) Sitzmann of Le Mars, Iowa, Kareena Kiertzner of Sioux City, Jared (fiancée, Kaela Samek) Johnson of Omaha, Claude Kittler of San Antonio, and Kallee (fiancé, Colin Brown) Kiertzner of Sioux City; brother, Ivan and Sharon Kittler of McCook Lake, S.D.; sisters-in-law and brothers-in-law, Virgeen Bosse of Jefferson, Virgil and Marcia Mollet of Jefferson, and Eugene and Alice Mollet of Jefferson; and 15 nieces and nephews.
Carl was preceded in death by his parents; half sister, Juanita Sisney; parents-in-law, Virgil and Corrine Mollet; niece, Jodi Kittler; and nephews-in-law, Jim Truhe and Rich Stusse.
To plant a tree in memory of Carl Kittler as a living tribute, please visit Tribute Store.
Obituaries Newsletter
Sign up to get the most recent local obituaries delivered to your inbox.