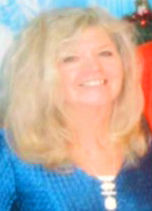 Cheryl "Sherry" Stowe, 66, of Castana, passed away Wednesday, June 27, 2018.
Services will be 11 a.m. Thursday, July 19, at Meyer Brothers Morningside Chapel. Visitation with the family present will be one hour prior to the service. Online condolences may be sent to www.meyerbroschapels.com.
Sherry was born April 2, 1952 in Sioux City; she was the daughter of James and Phyllis (Mook) Sturges. Sherry grew up in Sioux City and graduated from East High School. She attended Morningside College and Iowa State University, earning a master's degree.
You have free articles remaining.
Sherry was married to David Stowe and to this union two children were born, Aaron and Casi.
Sherry had a long history of helping people. She worked at the Woodbury County Jail, the Juvenile Detention Center, the Department of Human Services and was currently employed with Iowa State University.
Sherry was a loving person and did volunteer work in the community and helped with the preservation of a historic building. She was an artist, worked with the Community Theater and loved to garden.
Survivors include her daughter, Casi Stowe-Cooke and her husband, Joseph Stowe-Cooke of Sioux City; her sister, Bonnie Winter and her husband, Dan of Chehalis, Wash.; a sister-in-law, Judy Gustad-Cote and her husband, Robert of Tucson, Iowa; and two grandchildren, Eden Stowe and Eliot Stowe. Sherry is also survived by many aunts, uncles and cousins.
Sherry was preceded in death by her parents; and a son, Aaron.