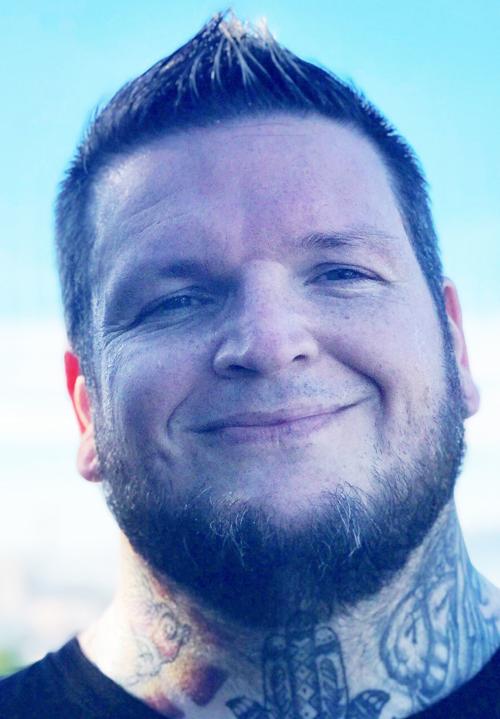 Christopher Michael Galinsky, 42, of Sergeant Bluff, passed away unexpectedly on Sunday, Aug. 11, 2019, at a Sioux City hospital.
Memorial services will be 11:30 a.m. Thursday at Congregation Beth Shalom, 815 38th St, Sioux City. Rabbi Guy Greene will officiate. Following the service, there will be a meal and a time of fellowship. Private interment will be in Memorial Park Cemetery. There will be no visitation. Online condolences may be sent to www.meyerbroschapels.com.
Chris was born July 4, 1977, in Reno, Nev.; he was the son of Robert and Diana (Day) Galinsky. Chris came to Sioux City as a teenager and graduated from North High School. He played hockey for the Sioux City Metros. Chris was currently the marketing and promotional coordinator at the WinnaVegas Casino.
You have free articles remaining.
Chris was a loving and caring father and enjoyed going to his kids' activities. He loved music and had attended over 500 concerts. He was also a Professional MMA Fighter and enthusiast.
Survivors include this wife, Bonnie; his children, Trey, Devon, Joshua, Conner, Tripp, Ayson, and Kearah; his father, Robert Galinsky; his brother, Stephen Galinsky; his uncle and aunt, Andy and Gabriella Galinsky; his aunt, Angela Stokes; and his loved St. Bernard dog, Sir Lloyd.
Chris was preceded in death by his mother, Diana; and his paternal grandparents, Milton "Bud" and Muriel Galinsky.
In lieu of flowers, memorials may be directed to the family.