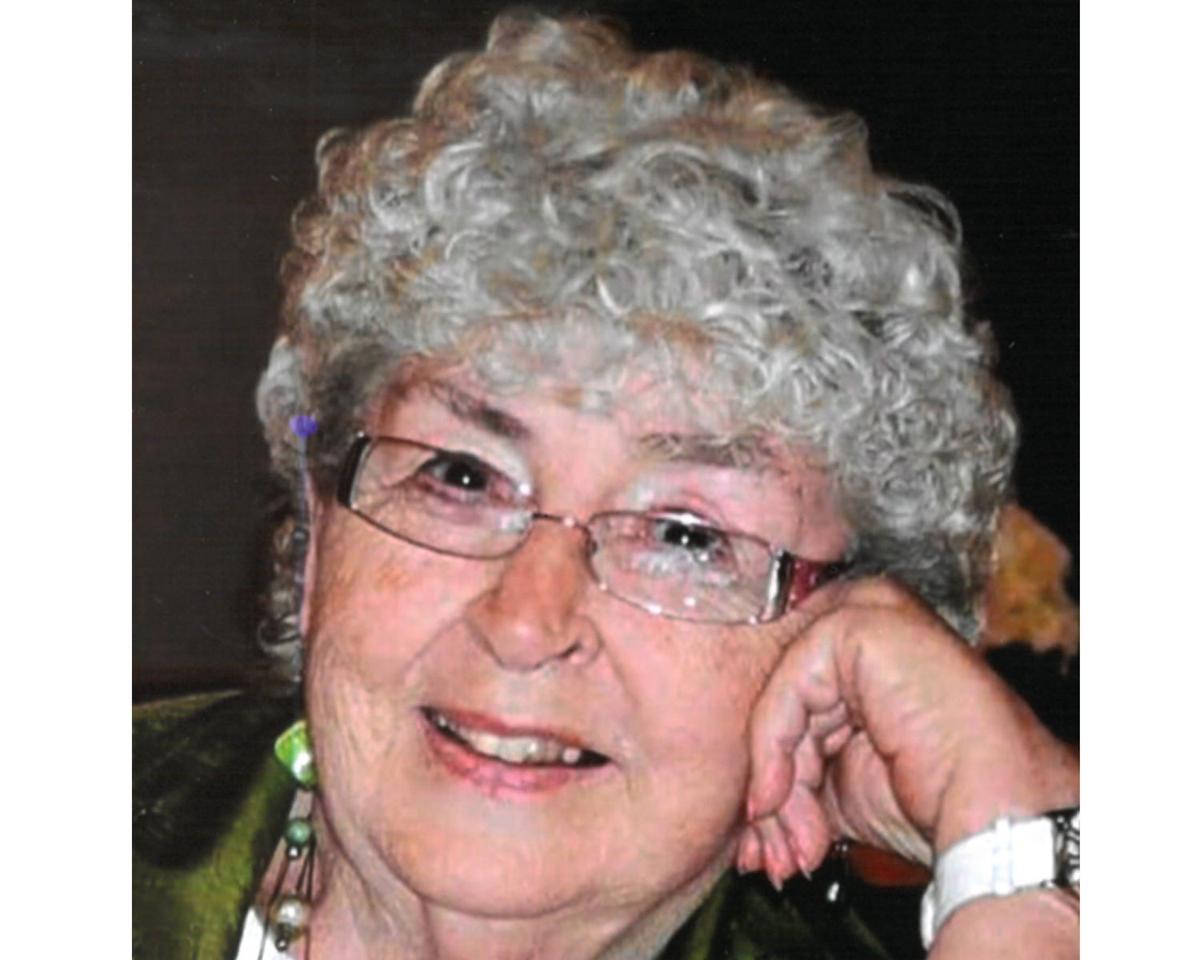 Colleen Ann Bonnes, 88, of Sioux City, passed away Monday, July 6, 2020, at her home surrounded by her three daughters.
Memorial services will be 2 p.m. Saturday, Aug. 1, at Meyer Brothers Morningside Chapel, with the Rev. Del Olivier officiating. Visitation with the family present will be one hour prior to the service at the funeral home. Online condolences may be offered at www.meyerbroschapels.com.
Colleen was born April 16, 1932, in Ogden, Iowa, the daughter of Harry and Josephine (Dare) Carlson. She graduated from high school in Little Rock, Iowa, and then attended NBT Business School in downtown Sioux City. While enrolled in school, Colleen worked at Bishop's Cafeteria.
After graduating, she worked for DK Baxter. Colleen married Robert Edward Bonnes on June 20, 1952, in Sioux City. He preceded her in death on Feb. 13, 2007.
Colleen worked and managed Blackstone Toys and Hobbies until the business sold to Scheels sporting goods store, where she excelled in the shoe department, earning top sales.
Colleen also was an amazing seamstress and did alterations out of her home. She made costumes for Shirley's Dance Studio, Barbie doll clothes, and bridal dress alterations. Colleen also enjoyed crafts, quilting, and making countless memories at the family lake house in Okoboji.
She and Robert enjoyed the Abu Bekr Shrine Rat Patrol. She was a member of the Kan-Duettes and The Masonic Order of Rainbow for girls with her three daughters.
After Robert's passing, Colleen moved to Meadow View Court, where she made wonderful friends and took care of her beloved dog, Sammy.
Survivors include her daughters, Barb (Warren) Smith of Spirit Lake, Iowa, Patti Garbe of Sioux City, and her late husband, Bruce Garbe, who recently passed on June 22, 2020, and Sandy (David) Johnston of Sioux City; grandchildren, Kelly Schmidt, Kari (Colter) Sanders, Kimberly (Alex) Mackey, Jaime (Dusty) Furrow, Grant (Megan) Garbe, Tricia (Kacey) Keleher, Bryce Johnston, and Steven (Casey) Johnston; great-grandchildren, Kamryn, Cooper, Cuinn, Monroe, Murphy, Jace, Maci, Aiden, Carter, Arabelle, Beau, and Allie Lou; and a brother, Stanley (Charlene) Carlson, "The Barber in Millford" of Spencer, Iowa.
Colleen was preceded in death by her parents; husband; and son-in-law, Bruce Garbe.
In lieu of flowers, memorials can be directed to Retrieving Freedom Incorporated of Waverly Iowa, which provides Therapy Dogs for Military Service Members and Children with Autism.
Obituaries Newsletter
Sign up to get the most recent local obituaries delivered to your inbox.